Lainey Is Back In The Goldbergs Season 10 Episode 14 And Fans Couldn't Be Happier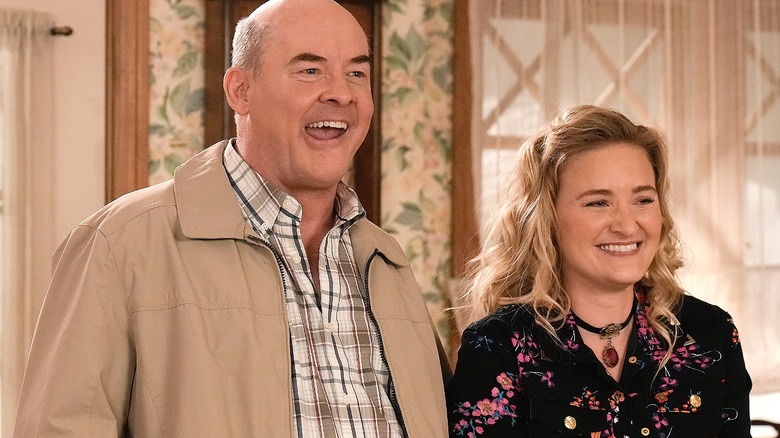 ABC/Scott Everett White
After 10 years, "The Goldbergs" has been able to accrue quite a family history. So far, audiences have seen the family grow up, with children Erica (Hayley Orrantia), Barry (Troy Gentile), and Adam (Sean Giambrone) going from small cuddle targets of Beverly's (Wendi McLendon-Covey), to young adults who are still ripe for Beverly's unique style of parenting. Of course when a sitcom family is on for as long as "The Goldbergs," there are plenty of interpersonal relationships that extend past the nuclear family.
One such example is Lainey Lewis (AJ Michalka), a long fixture on "The Goldbergs." Lainey is an interesting figure on the show because she is not only Erica's best friend, but is also Barry's romantic interest. Both Barry and Lainey have engaged in a relationship in the past, though young love can sometimes be mercurial at best. At one point, the two were engaged, but Lainey broke off this arrangement, promising Barry that they would eventually be together when the time is right. From there, Lainey moved across the country to pursue her dreams, and her appearances and mentions became sporadic. Luckily for fans of "The Goldbergs," it looks like Lainey is back in the picture, and they couldn't be more enthusiastic about the homecoming.
Fans are happy to see Lainey back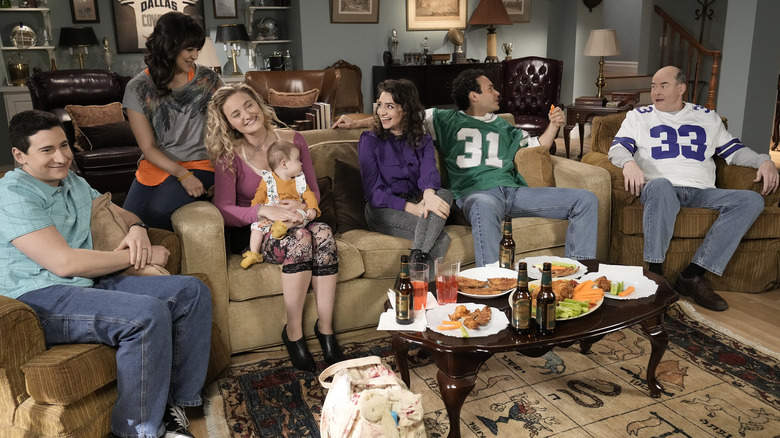 ABC/Scott Everett White
Considering the history of Lainey with the Goldberg family, some fans were over the moon about her return to the series. On Twitter, many celebrated Lainey's reappearance in "The Goldbergs," with @EarthFae306 and @sitcomesraisedme extending a warm welcome home to Lainey and expressing joy that she is back in Jenkintown. Similarly, @JoshMarino, @ivicrattlehead, and @MermaidSailor were also ecstatic upon seeing Lainey, and all said they were immensely happy in some form or another. @aislyndevereaux posted a GIF of Beverly and Lainey clapping, and wrote, "Omg! It's so good to see AJ as Lainey again!!!"
These thoughts were also echoed on Reddit, where u/dee85 stated, "It was good to see Lainey again. I miss her and Barry together," while u/racre001 added, "fun episode! Love seeing Lainey again." These comments highlight just how happy fans of "The Goldbergs" are, which makes sense considering the long history of Lainey on the show, who has been credited in every season in some capacity. Will this mean that Barry and Lainey will finally tie the knot, and bring their long-simmering relationship to the next level? Only time will tell, but at least it is known just how happy audiences are with Lainey's return.