Doctor Who's Phil Davis Spits Nasty Words At BAFTA After Resigning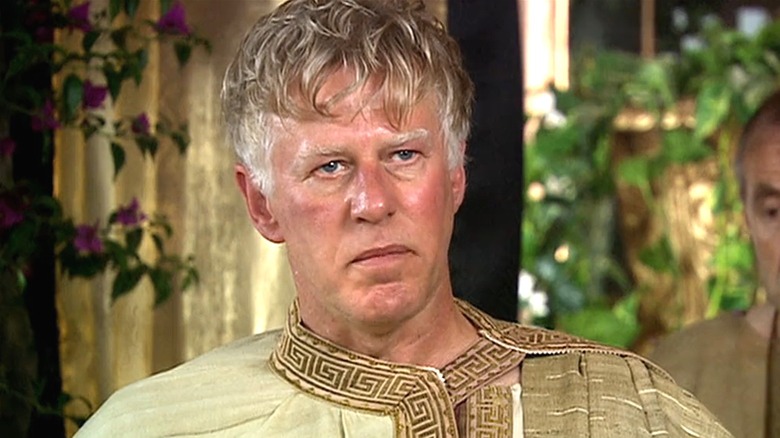 BBC One
Move aside, Will Smith. There's a new awards show controversy, although this one is definitely less physical than the actor's slap. Someone decided to publicly resign from the British Academy of Film and Television Arts (BAFTA) Awards, decrying the latest show and not being afraid to tell the world why they believe the show was such a disaster.
The person in question is Phil Davis, who appeared in a 2008 episode of "Doctor Who" as an ancient Roman named Lucius Petrus Dextrus, among other roles in shows such as "Sherlock," "Mad Dogs," and many more. He has also directed for some lesser-known works, including films such as "ID" and "Life's a Gas."
Citing his frustrations with the BAFTA awards show, the actor and director has resigned from his membership and had some less-than-kind words to say about the most recent show. Read on to find out what problems exactly Davis had with the latest awards show.
Phil Davis complained about cutting speeches, a cheap stunt and not recognizing Bernard Cribbins' death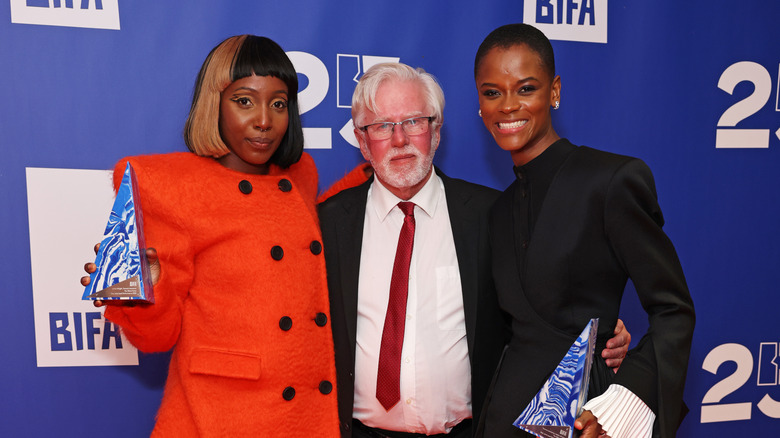 David M. Benett/Getty Images
After the awards show, Phil Davis took to Twitter to broadcast his complaints about the show and announce his resignation.
"The BAFTA awards were an embarrassing travesty," Davis wrote on Twitter. "Cutting deserving winners speeches for toe curling non interviews. Poor Richard E Grant pretending to arrive in a Batmobile and no Bernard Cribbens in memorium. I resigned my membership."
According to The Hollywood Reporter, BAFTA put out a statement that said they were saving Cribbins' in memoriam for the TV Awards broadcast, which takes place May 14. Cribbins, who passed away in 2022 at the age of 93, was also an actor on "Doctor Who," playing Donna Noble's (Catherine Tate) grandfather, Wilfred Mott. The actor reprised the role for the 60th anniversary "Doctor Who" specials before his passing, which will air in November 2023.
Despite Davis' complaints, however, the ratings for the awards show appear to have improved from the 2021 awards, also according to The Hollywood Reporter. The BBC's coverage of the event averaged 2.6 million viewers.