What Has Lily Rabe Been Up To Since American Horror Story?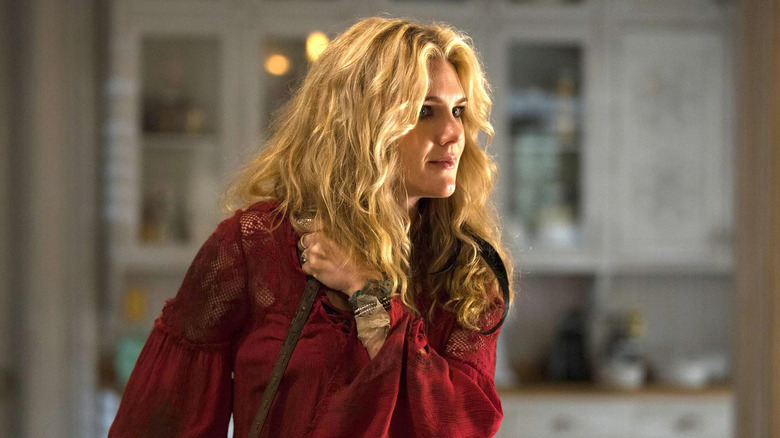 FX/Hulu
Lily Rabe is one of the most frequent faces of "American Horror Story," the FX horror anthology series created by Ryan Murphy and Brad Falchuk. In fact, she ranks third among actors who've appeared in most episodes of "AHS," having racked up 61 episodes across eight seasons. Rabe is surpassed only by Evan Peters with 100 episodes over nine seasons and Sarah Paulson with 95 episodes over nine seasons.
Rabe first appeared in Season 1, "Murder House," which follows a family who moves into a house they were unaware was haunted by its former residents. She plays Nora Montgomery, a former resident of the house who ran an illegal abortion clinic with her husband in the basement. Most recently, Rabe appeared in the Season 10 of the show, "Double Feature." In it, Rabe plays Doris Gardner, a pregnant woman who moves to Provincetown, Connecticut, with her husband, where they soon realize sinister happenings are going on.
Rabe did not appear in the series' most recent season, "NYC." So, for those curious, what has the actress been up to since "American Horror Story"?
Rabe has worked on other prominent TV shows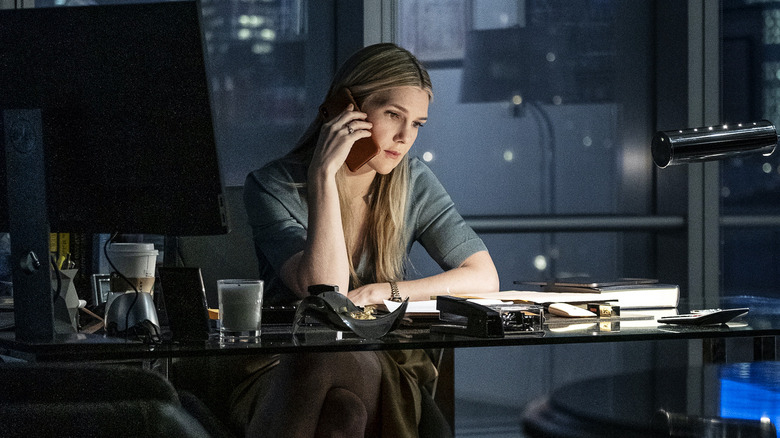 Niko Tavernise/HBO
Lily Rabe's last appearance on "American Horror Story" was in 2021, during the show's 10th season. Since then, she has appeared in two other TV shows: "The First Lady" and "Shrinking." Showtime's "The First Lady" follows the personal lives of three of America's first ladies: Michelle Obama (Viola Davis), Betty Ford (Michelle Pfeiffer), and Eleanor Roosevelt (Gillian Anderson). Rabe plays Lorena Hickok, a journalist who was a close friend and mentor to Eleanor Roosevelt. Some have also believed the two women to have been lovers as well, something the series portrays.
In early 2023, Rabe began appearing in the Apple TV+ series, "Shrinking," which follows Jimmy Laird (Jason Segel), a therapist grappling with his wife's death. Rabe plays Meg, the daughter of Paul (Harrison Ford), a colleague of Jimmy's at the Cognitive Behavioral Therapy Center.
Rabe has also had quite a few prominent miniseries in between seasons of "American Horror Story." She appeared in two episodes of the Amazon drama series "The Underground Railroad," which was created and directed by "Moonlight" filmmaker Barry Jenkins, as well as six episodes of the HBO mystery series "The Undoing" by "Big Little Lies" creator David E. Kelley.
Additionally, Rabe has a handful of upcoming projects, including the HBO crime drama "Love & Death" which is based on a true story.
Rabe says fate led to her involvement with American Horror Story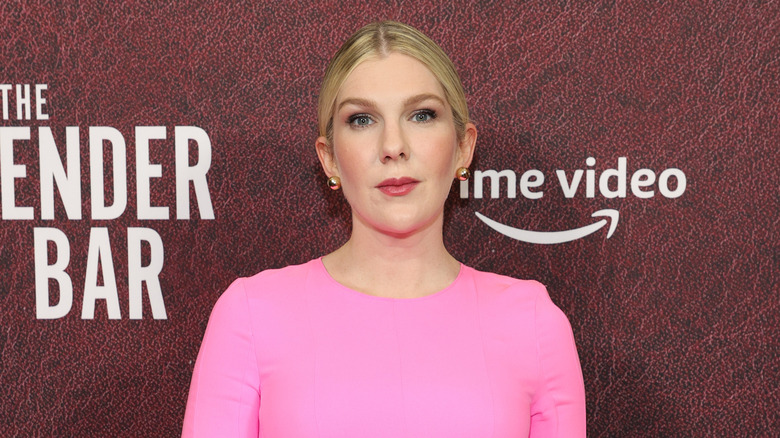 Jamie Mccarthy/Getty Images
In September 2021, Lily Rabe spoke with Harper's Bazaar about "Double Feature." During the conversation, the actress revealed how she became involved with "American Horror Story" to begin with — and it involved a fateful call from Ryan Murphy.
In 2011, the year that the first season of "American Horror Story" premiered, Rabe had just won a Tony award for her performance as Portia in the Shakespeare play, "The Merchant of Venice." Following the win, she was set to take on another leading stage role, as Nora in "A Doll's House," which follows a housewife who longs for a life beyond her husband and kids. But before that run began, Rabe got a call from Murphy, who wanted her to be a part of "AHS" — notably, playing a housewife named Nora. Rabe thinks fate had something to do with it.
The actress said, "I think he had no idea I was just [playing a Nora]. Ryan is deeply psychic and connected to all things at all times; that made all the sense in the world that I was playing one Nora, and he was calling about another." Rabe admitted that she does miss theater but finds her work in film and television gratifying — mainly because she is, and always has been, drawn to the horror genre.
Of the genre, Rabe said, "I love [the] roller coaster [of horror]. I was always someone who would crave that ride as a viewer."