Here's Where You Can Watch Every Episode Of The Undoing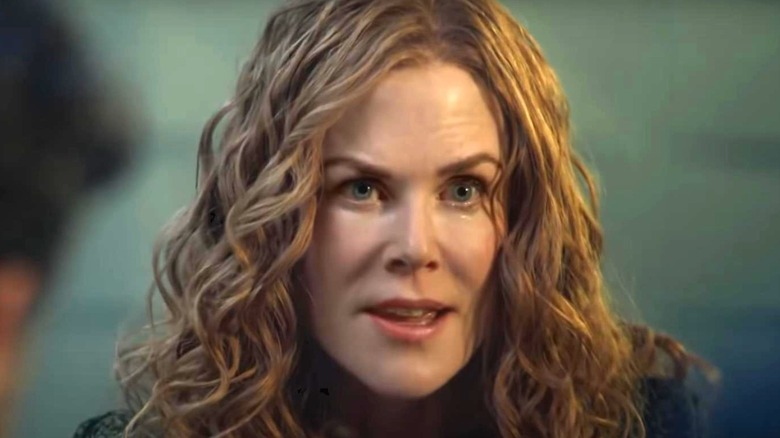 HBO
We may receive a commission on purchases made from links.
The HBO hit drama series "The Undoing" is the perfect fit for fans of mystery shows like "Big Little Lies" and "Nine Perfect Strangers," but what exactly do these three shows have in common? For starters, they are all works created by mystery mastermind David E. Kelley, and they also all have Nicole Kidman in the cast as one of the leading ladies. After the great success of their first project together, "Big Little Lies," it's no wonder why Kidman and Kelley teamed up again for "The Undoing." 
"The Undoing," based on the novel "You Should Have Known" by Jean Hanff Korelitz, is a spin on the classic whodunnit story and follows relationship therapist Grace Fraser (Kidman) and her seemingly perfect life in high society Manhattan. Her husband Jonathan (Hugh Grant) is a renowned oncologist, and her young son Henry (Noah Jupe) goes to an elite private school. All seems well and dandy until Elena Alves (Matilda De Angelis), whose son attends the same school as Grace's, is murdered in her art studio, leaving Grace questioning everything she thought she knew about her life. Here's where you can check out the dramatic mystery series "The Undoing."
The Undoing is available anywhere you can get HBO
If you want to watch all of the drama unfold in "The Undoing," the best way is to have a subscription to HBO. All six episodes of the limited series are available to stream right now on HBO's streaming service HBO Max. Luckily, it's also available on a number of other streaming services, but with a premium upcharge. For example, you can watch "The Undoing" on YouTube TV, but it'll cost you extra as you do need to subscribe to HBO at an additional price. Similarly, the series is also available to stream on Hulu or Amazon Prime if you have the HBO Max add-on.
If you're not subscribed to HBO Max on any streaming service, it's still possible to stream "The Undoing." Sites like Vudu, Google Play, Amazon Prime Video, Apple TV, and more have the entire series available to rent starting at $2.99 per episode, or you can buy the series for your permanent collection starting at $16.99. You can also get a physical copy of "The Undoing," which is available in both DVD and Blu-ray format.