Creed III Director Michael B. Jordan Feels Some Pressure Following Ryan Coogler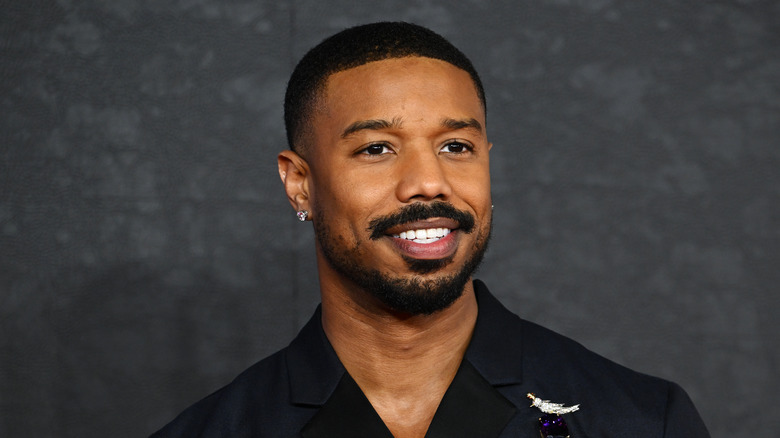 Joe Maher/Getty Images
In 2015, writer and director Ryan Coogler rebooted the "Rocky" film franchise with "Creed." Now, with the third installment in the franchise, "Creed III," heading to the ring, the pressure is on for leading man and director Michael B. Jordan. The spin-off series follows Jordan as Adonis Creed, the son of boxing legend Apollo Creed (Carl Weathers). Adonis begins his career as a financier, but eventually leaves his former life behind to follow in his father's boxing legacy footsteps.
The third "Creed" film finds Adonis facing off against his former friend, Damian (Jonathan Majors), an ex-convict determined to prove himself in the ring. The final conflict between the two pits a man with everything to gain against one with everything on the line.
But, one person in real life is taking on a lot of risk, and that's Jordan. The series lead is sitting in the director's chair for the first time with "Creed III," tasked with the responsibility of setting up the franchise's future. The first "Creed" was directed by Ryan Coogler, who would go on to direct Jordan once again in the Oscar-nominated "Black Panther." While Coogler and his brother, Keenan, once again wrote the story for "Creed III," the execution of that script is in Jordan's hands. 
With the pressure on, Jordan remains committed to doing his friend and mentor proud, a pressure he opened up about in a recent interview.
Michael B. Jordan wants to go the distance for Ryan Coogler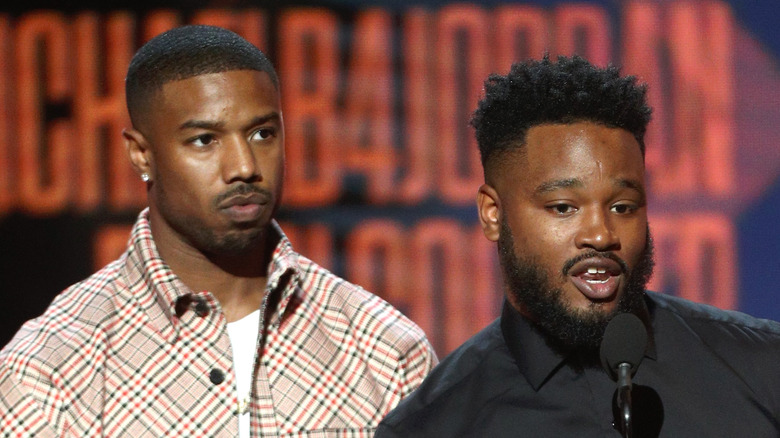 Frederick M. Brown/Getty Images
Speaking to The British Blacklist alongside his co-star Jonathan Majors, "Creed III" director and star Michael B. Jordan opened up about the weight of great expectations on his shoulders as he takes the reins from "Creed" director Ryan Coogler. Asked whether he feels the need to live up to those expectations, Jordan replied, "Following Ryan Coogler is always a little bit of pressure you got on yourself, you know, to not let him down. You know, to live up to his expectations, 'cause that's a brother of mine, you know? And I know he has a lot of faith in me and a lot of high expectations, so I wanted to make sure I delivered on that."
But Jordan also feels like Coogler provided him with an outline to guide him through the process of directing the third "Creed" film, allowing him to see a way forward to live up to the standards set forth by the man who has directed him on multiple occasions. "[It's] also a cheat code," Jordan said, "Because, you know, I had a blueprint, you know what I'm saying, to follow and a system that was there for me to put my own spin on it and put my twist on it."
Much like his character, Adonis, Jordan has much to prove. Fans will get to see if Jordan scores another knockout win for the "Creed" franchise when his heavyweight directorial debut punches its way into theaters on March 3.