Criminal Minds: Evolution's Aisha Tyler On The Realism Of Tara's Love Life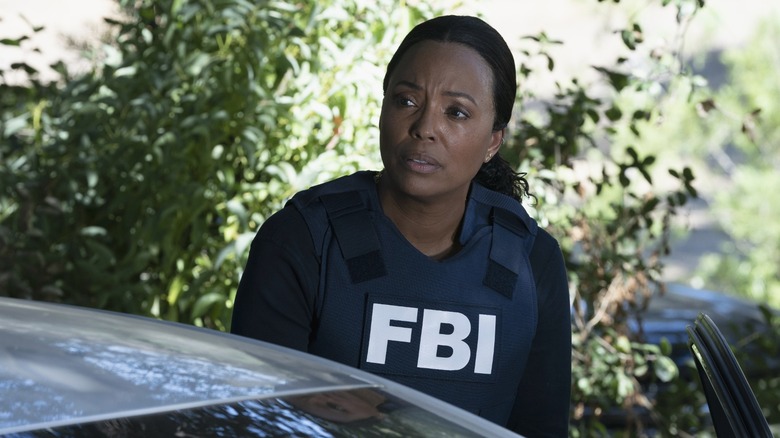 Paramount+
The prolific comedian-actor-producer-director Aisha Tyler joined the cast of "Criminal Minds" back in Season 11 of the long-running CBS show, and her character continues to grow in the Paramount+ follow-up series "Criminal Minds: Evolution." What started out as a six-episode guest star gig turned into her staying on for the remaining 12 episodes of that season. Then, she became a series regular in Season 12, and she remained a part of the cast throughout the rest of the show's run. In the new streaming series, "Evolution," Tyler has also taken on the task of directing. She has directed one episode in the sequel show and two in the main show.
Lewis is a forensic psychologist and a supervisory special agent in the show. Critics and fans alike loved her performance. She continues to be a fan-favorite character, and "Criminal Minds: Evolution" reveals a little bit more of who Lewis is personally. This new development is a step that Tyler said strives for realism.
Tyler has said in the past that her character identifies as pansexual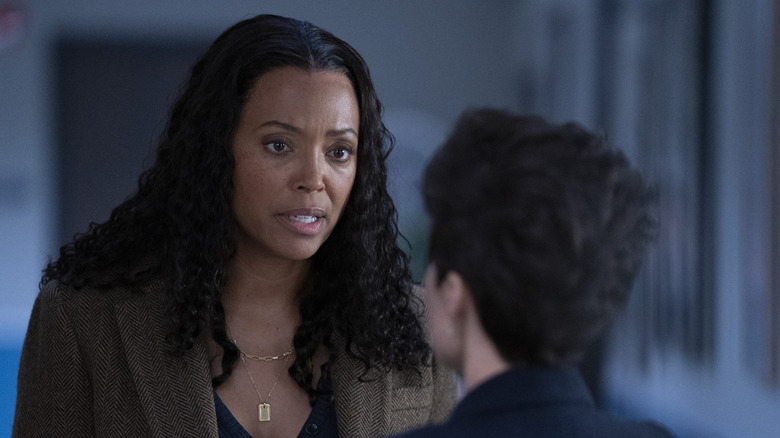 Paramount+
It is revealed in the first episodes of "Criminal Minds: Evolution" that Aisha Tyler's character, Dr. Tara Lewis, is dating Rebecca Wilson (Nicole Pacent), an employee at the Department of Justice. Tyler told Newsweek, "I think that, for Tara, she's really been married to her work for quite a bit of time. ... So it's been a real surprise for her to fall for someone again." She continued, "I think so much about [Tara Lewis'] pansexuality ... [but] it's just about falling in love with the person, you know what I mean?"
Tara first revealed that she was in a same-sex relationship to co-worker Emily Prentiss (Paget Brewster), but she later shared her story with a wrongfully convicted inmate who happens to be gay and closeted in order to comfort them. Tyler says that she is very proud to play the character and that she took her character's sexuality very seriously on the show. She told CBS Mornings, "I have a lot of very close friends of mine, my sister, are gay, and I really wanted to honor that storyline and bring a relationship that felt loving and real and dynamic and authentic."
She was quick to say what that authenticity meant to her. She said it was important that the relationship wasn't perfect, "because ... human beings are human beings. ... And I think you want to bring these nuanced portrayals of gay characters to the screen, as authentic as we possibly can be." As the season continues, it will be interesting to see if Tara can stay committed to Rebecca, or if she truly is married to her job.