The Semplica Girl Diaries - What We Know So Far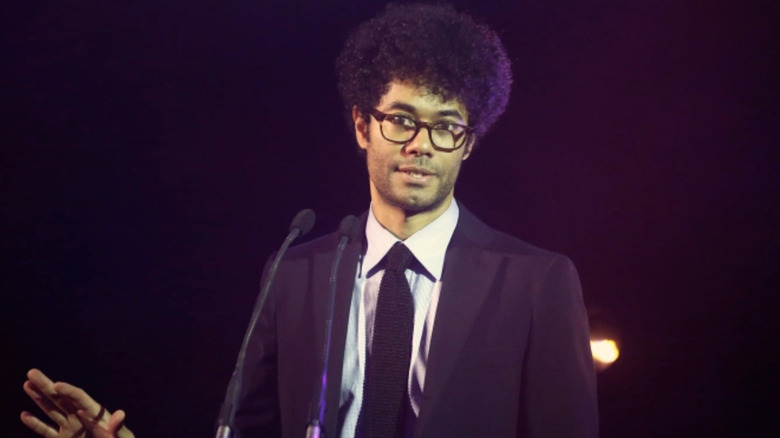 John Phillips/Getty Images
Short stories have long been an avenue for artistic exploration. George Saunders' 2012 short story "The Semplica Girl Diaries" is not only an example of one author's experimental foray into a diary format, but it also stands as a biting social commentary on wealth, societal responsibility, human rights, and ethics. As with many short stories, this disturbing tale of what lengths people will go to for perceived popularity is set to become a feature film.
News of a feature-length adaptation hit entertainment industry outlets in February 2023; the announcement came with the news that Richard Ayoade would take on directorial and co-writing duties in addition to the starring role. Since then, details have been quick to roll out as the project enters pre-production with a proposed shooting date in mind. Ayoade's presence is also drawing several top names — some with their own connections to Saunders' work. Here's what we know about "The Semplica Girl Diaries."
What is the release date for The Semplica Girl Diaries?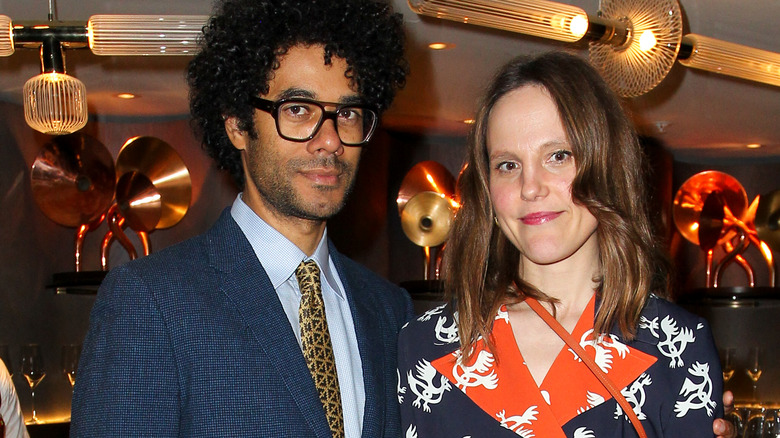 David M. Benett/Getty Images
A release date has not been set for "The Semplica Girl Diaries." While there are no formal details about the film's premiere date, other information points to a somewhat reliable shooting schedule; "Diaries" is currently on track for filming later in 2023. Production has yet to confirm a location for the production as of the first quarter, those details will likely be confirmed closer to a confirmed start date.
Reports center around the film being a part of the European Film Market; the event — which introduces projects to buyers, distributors, and producers — takes place in conjunction with the Berlin International Film Festival EFM. Cornerstone Films will be handling its sales worldwide, which could help in securing an international release date close to a domestic debut. Producers already attached to the project include Tessa Ross, Juliette Howell, Robin C. Fox, and Amina Dasmal; development specifically comes from Ross on behalf of House Productions and Robin C. Fox on behalf of Alcove Entertainment with Access Entertainment.
Who is in the cast of The Semplica Girl Diaries?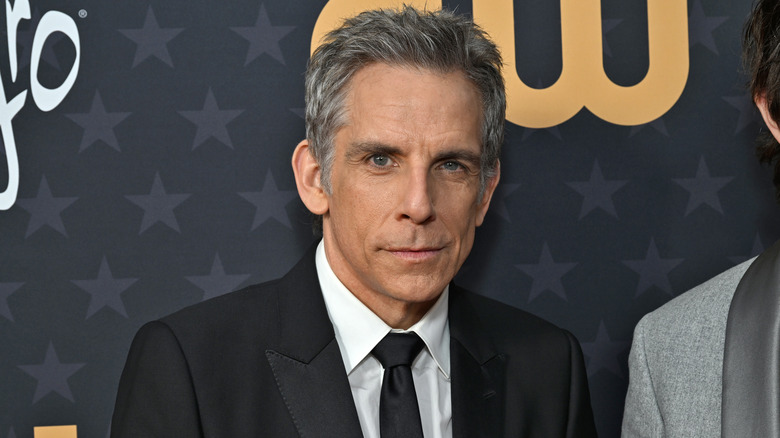 Michael Kovac/Getty Images
Richard Ayoade comes to "The Semplica Girl Diaries" with an extensive filmography. American audiences will recognize the actor in part due to "The IT Crowd." The hit British series received a cult following in the US, with streamers helping to build word-of-mouth popularity for the comedy title. His non-fiction series "Travel Man" saw Ayoade travel with celebrities to various destinations, lasting over nine seasons until Joe Lycett took over hosting duties. For "Diaries," Ayoade finds a familiar co-star in real-life spouse Lydia Fox — the actress starred in "The Souvenir" as well as its sequel "The Souvenir: Part II."
Other major names are in talks but have yet to formally sign on as of early 2023. Ben Stiller stands as arguably the biggest name among rumored cast members. He's lately seen success behind the camera as Executive Producer on the Apple TV+ series "Severance." Stiller's involvement as a director on most episodes has helped shape the sci-fi workplace mystery's minimal yet evocative styling. His directorial interest also extends to another Saunders story "CivilWarLand in Bad Decline" — which he bought the rights to but remains unproduced.
Jesse Eisenberg is another potential cast member mentioned by various reports. He is yet another multi-hyphenate to express interest in Saunders' material, but as of 2023 has not appeared in any related projects. The actor made his feature-length directorial debut with 2022's Sundance Film Festival selection "When You Finish Saving The World."
What is the plot of The Semplica Girl Diaries?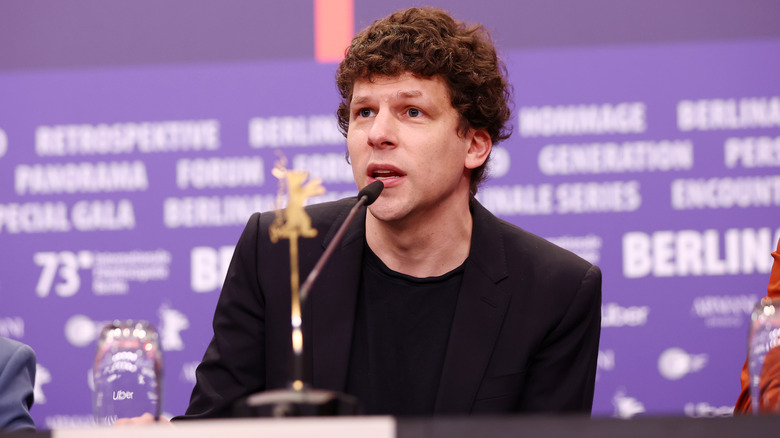 Sebastian Reuter/Getty Images
The original source material for "The Semplica Girl Diaries" is written in an authentic diary format, but there's no word as to whether the project will keep that, as in a narration or a similar role. Its story looks at the Turner family, where Lloyd is the head of the household and coming to terms with the nearing doom of a milestone birthday; he also realizes that debts are mounting and social status is something his family may never have.
All of that could change for the family when Lloyd and his wife Sarah discover an elite status symbol. The Semplica Girls are among the wealthy's must-have accessories: living lawn decorations that come at a heavy price. Their daughter's horror at what these decorations really mean sends the family on a surprising path. Much of the story's subtext looks at how wealthier nations treat developing countries as well as their citizens.
Who is writing and directing The Semplica Girl Diaries?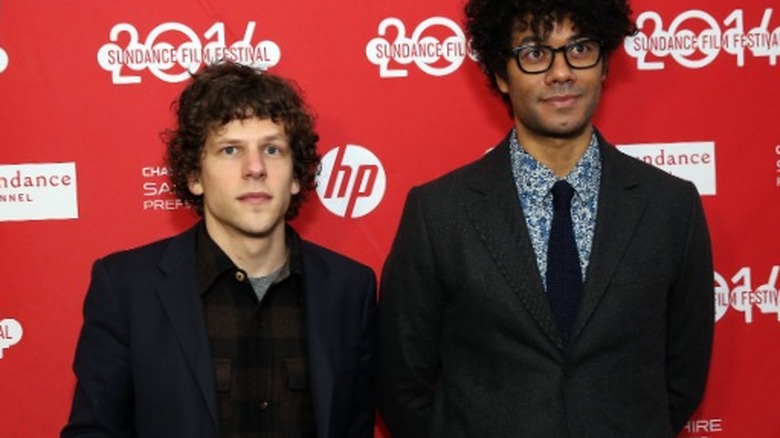 Mat Hayward/Getty Images
Richard Ayoade not only stars as the beleaguered Lloyd, but he's also contributing as co-writer and director. His feature-length directorial debut, "Submarine," drew critical praise on its release in 2010 with most citing Ayoade's approach to the often maligned subject. The late Roger Ebert wrote of Ayoade's potential, calling it a "self-confident work for the first-time director" before elaborating on the film's focus on a "delicate moment in some adolescent lives when idealism and trust lead to tentative experiments" (via RogerEbert.com)
His followup to "Submarine" — "The Double" — took on a more fantastic quality as it portrayed a man dealing with a treacherous doppelganger. That film saw potential "Diaries" star Eisenberg lead a cast that featured Mia Wasikowska and Wallace Shawn. It was equally well-received among critics, with it leveling out at a fresh 88% on Rotten Tomatoes. Much like his upcoming project, this too has its roots in literary history — originating from Dostoevsky's 1846 novel of the same name.