The IT Crowd Creator Working On A Remake For NBC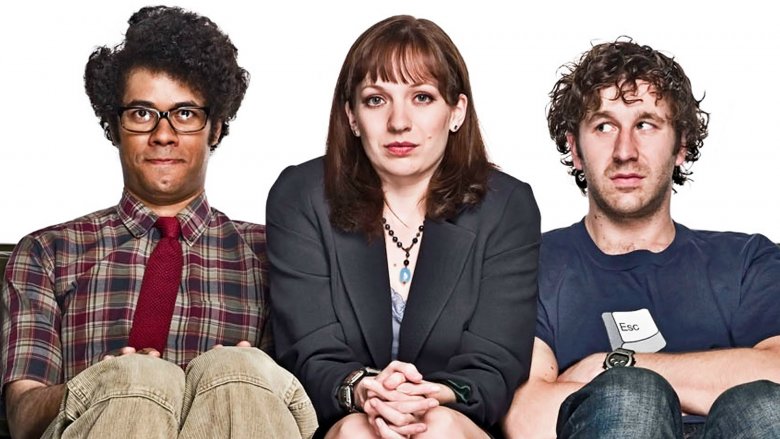 Channel 4
NBC used to have pretty good luck adapting British workplace comedies, and things finally look promising for an American version of The IT Crowd.
According to Variety, original series creator Graham Linehan is set to write and executive produce a new version of the show, which centers on the employees in the IT department of a huge corporation. 
The original series starred Richard Ayoade, Chris O'Dowd, Katherine Parkinson, and Matt Berry, and ran for four seasons on Britain's Channel 4. There was also a one-hour finale special released in 2013.
It's the third time NBC has tried to create an American version of the series, but it's the first time Linehan will write. Back in 2007, NBC produced a pilot starring Joel McHale and Jessica St. Clair with Ayoade reprising his role. Seven years later, the network gave a put pilot commitment to a new version that didn't move forward.
In addition to The IT Crowd, Linehan also created the shows Motherland, Father Ted, and Black Books.
If things go well with Linehan on board, it would follow The Office as another British sitcom turned American TV series on NBC. Of course, the network tried the same thing with Coupling back in 2003, but it was canceled after four episodes.