The Winchesters Fans Are In Tears Over Lata's Backstory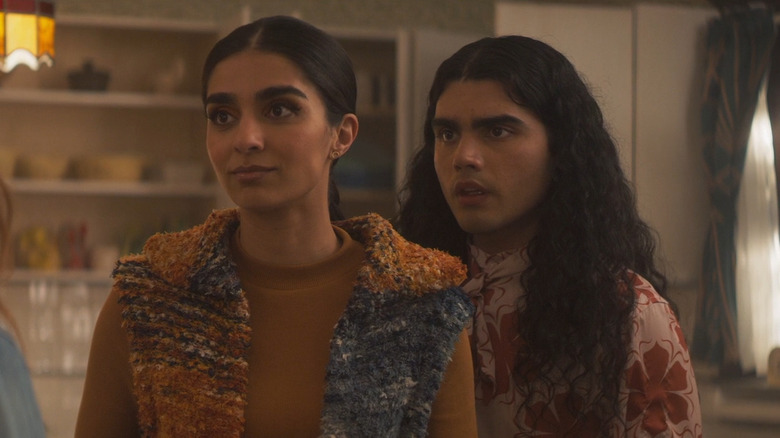 The CW
Contains spoilers for "The Winchesters" Season 1, Episode 11
"The Winchesters" examines a lost chapter of John Winchester's (Drake Rodger) and Mary Campbell's (Meg Donnelly) relationship and the show continues to tip its hat to "Supernatural" with plenty of small details you may have missed. The prequel series offers fans of the franchise a closer look at the couple's dynamic, though viewers have also been getting to know their fellow hunters Latika "Lata" Desai (Nida Khurshid) and Carlos Cervantez (Jojo Fleites). The audience can usually rely on Lata and Carlos to add some much-needed levity to the narrative when things are looking grim, but this week's episode saw the monster-fighting duo in dire straits after long-buried secrets are brought to light.
Things aren't looking good for the team now that Akrida-possessed Kyle (Ryan McCartan) has successfully framed John for his murder. The Akrida have infested members of the police force, so Lata leads Carlos to a powerful object that can weed out the demons. As it turns out, Mary's dearly departed cousin Maggie (Katherine Evans) had a bracelet that can sense when someone is keeping a secret. However, Lata gets more than she bargained for when the bracelet compels her to face the darkness in her past. The storyline gives the audience a heartbreaking look at her character and Lata's devastating backstory struck a chord with viewers.
Lata is forced to confront her past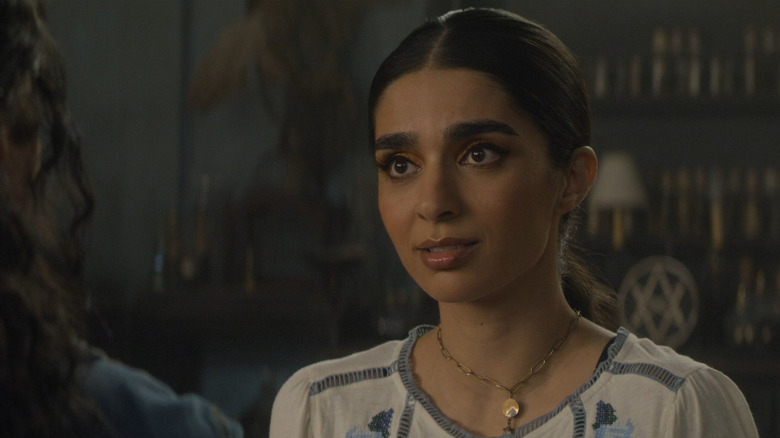 The CW
"The Winchesters" features monsters galore, though most of the characters also have skeletons hiding in their closets. The latest installment, titled "You've Got a Friend," shows that's the case for Lata, who's forced to tell Carlos a secret when the bracelet traps them in a frigid, barren room. In a gut-wrenching scene, Lata tells Carlos that she was raised by Sania, her father's housekeeper. As a child, she stole leftovers to share with Sania, only for her father to punish the housekeeper for Lata's disobedience. Lata's father locked Sania in her room on the coldest night of the year and she froze to death, a horrible truth that Lata has never told anyone.
Fans couldn't help but praise Nida Khurshid for her performance, which captured the depth of Lata's pain. "Nida's acting when she was telling the horrific traumas Lata suffered was so good. I found myself tearing up," said Twitter user @Kelsie850. Viewers were stunned to see the sorrow hidden beneath Lata's sunny exterior. As she told her tale, fans shed tears right alongside her. "Wow. Lata's story was heartbreaking," wrote Twitter user @joniandpeter. "Kudos to Nida Khurshid for a super powerful performance. Still crying." Twitter user @vinodel__ couldn't help but agree, writing, "Ok...but Lata's story...SOBBING."
Although the exchange was tough to watch, it was a major step in Lata's character development. The scene shows that Lata is facing inner demons everyday, which is probably what makes her such a great hunter.