Law & Order's S. Epatha Merkerson Refused To Discard Her Wig To Stay True To The '90s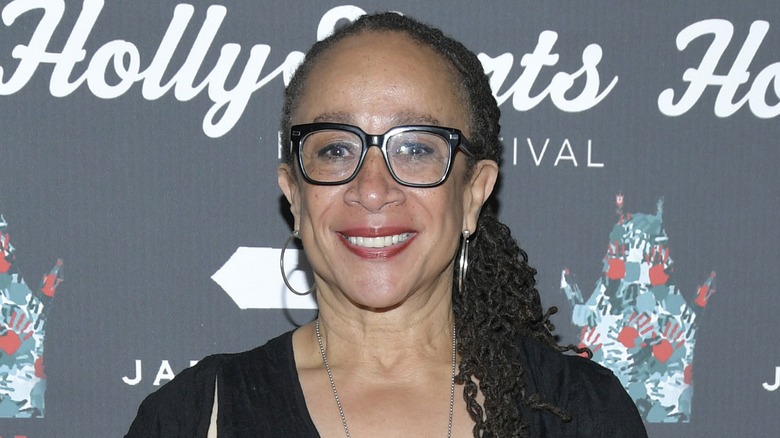 Michael Tullberg/Getty Images
"Chicago Med" and One Chicago fans may be more accustomed to thinking of S. Epatha Merkerson as Sharon Goodwin, hospital administrator of the fictional Gaffney Chicago Medical Center, but there's a huge swath of people who will always associate Merkerson with the role she played on "Law & Order." The commander of the 27th Precinct, Anita Van Buren, is an integral part of the show and showcases a tough-as-nails female police officer willing to do whatever needs to be done. She never lets her guard down and always tries to hide any vulnerabilities, which makes it all the more devastating when she is battling cancer in Season 20 and the information becomes public knowledge.
While Merkerson's portrayal of the lieutenant earned her a Screen Actors Guild award and 10 NAACP nominations along with three wins, she didn't come back to the show when it returned to television after a twelve-year absence. Instead, Camryn Manheim plays Lieutenant Kate Dixon, Van Buren's apparent successor.
Most Merkerson and "Law & Order" fans know she played one of the longest-running Black characters on primetime television. However, there's an important detail about her Van Buren costume that many fans probably never noticed – one that she refused to discard.
She wanted to match a real '90s Black female lieutenant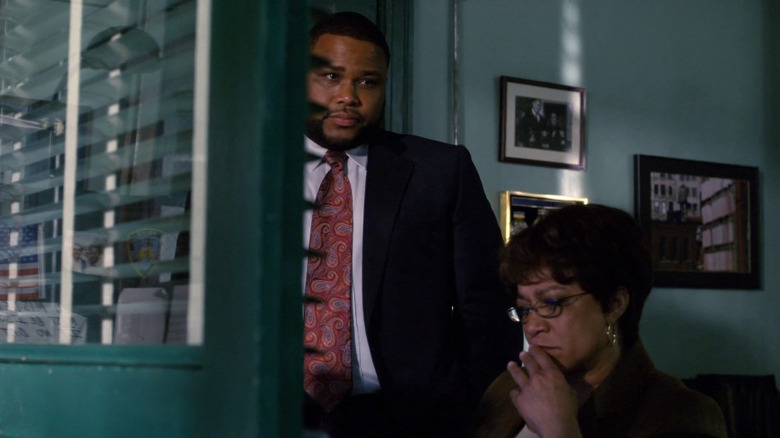 CBS
Nowadays, we've gotten used to a variety of hairstyles on police officers. In Henrico County, Virginia's police force's updated guidance is what we've come to expect, which features the statement, "natural hairstyles are permissible if the officer's vision is not obstructed and the length and/or arrangement is compliant." However, this was not the case in the 1980s and '90s — something which S. Epatha Merkerson was aware and which informed her decision to have Anita Van Buren wear a wig. "At that period, that [wearing her natural hair] would have seemed militant," she told the Archive of American Television. "She had to make herself palpable to the powers that be, and that would mean she'd be quaffed."
Merkerson recalled that, over the years, writers and producers would suggest removing the wig, but after all the years wearing it, she was adamant that it needed to stay on. "I was like, 'It's too late. This character has been established with this look,'" she said in the interview. She pointed out that drastically changing Van Buren's hairstyle would have warranted a conversation. With the type of show that "Law & Order" was, that just wasn't going to happen.
Merkerson notes that if she'd returned to "Law & Order" after Van Buren's cancer treatment, she would've returned without the wig. Unfortunately, the show was canceled. With Merkerson busy with "Chicago Med," we may never get the chance to see a natural-haired Van Buren.