Joe Mantegna's Real-Life Daughter Had An Interesting Role On Criminal Minds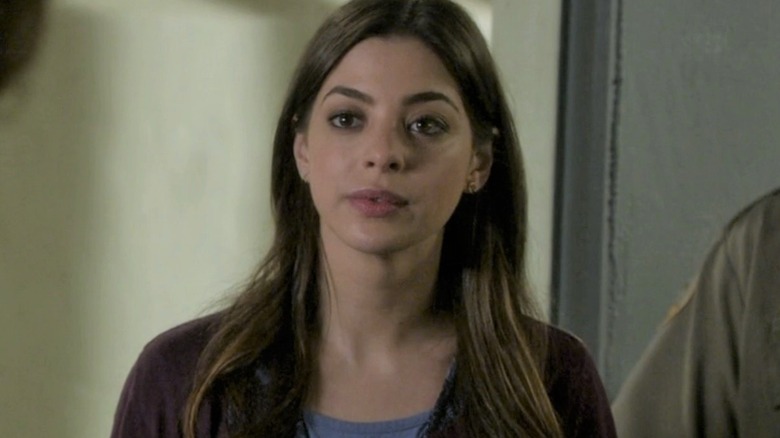 CBS
Sometimes, the "Criminal Minds" cast seems like they're family. And sometimes, they're actually family. Gia Mantegna is the daughter of "Criminal Minds" star Joe Mantegna, who's been on the series since Season 3. Gia appears in four episodes of the series her father quickly came to headline.
The Mantegna daughter has a strong career in her own right, though. She started acting when she was still a teenager, appearing in "13 Going on 30" and as one of the leads in the holiday family comedy "Unaccompanied Minors." She went on to star in the TeenNick series "Gigantic," the sitcom "The Middle," and the CBS series "Under the Dome."
But her role on "Criminal Minds" is one of her most interesting. Speaking to pop culture site Assignment X, stars Joe Mantegna and Matthew Gray Gubler said they loved having her on the show, and that her role had made her a "fan favorite." So, what was that role?
Gia Mantegna plays a queer hitwoman in Season 12 of Criminal Minds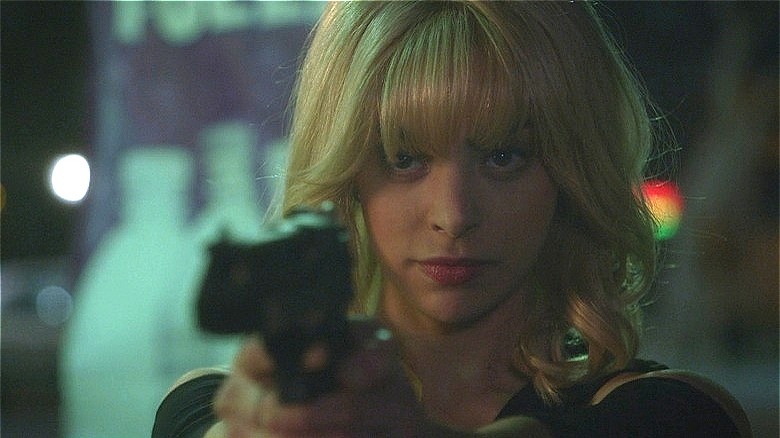 CBS
Gia Mantegna made her first guest appearance on "Criminal Minds" in Season 3, Episode 12, "3rd Life," as Lindsey Vaughn. Her character returns for three episodes in Season 12, playing a member of a gang of international assassins led by Cat Adams (Aubrey Plaza). Cat enlists Gia's character to help frame Spencer Reid (Matthew Gray Gubler). Cat and Lindsey are also revealed to be romantically involved.
Though she's only in a few episodes, Mantegna became a favorite of the cast. Gubler called her "incredibly talented," elaborating, "She takes after someone in her family. She was a fan favorite, and we were so happy to have her back."
Her father was equally supportive. "She can play a lesbian lover/murderer like nobody's business," Joe Mantegna said. He also said he was pleased with the writers' choice to pick up her character's story after nine seasons, since the last time audiences saw Lindsey, she was in league with her hitman father (Fredric Lehne). The storyline "kind of flipped [Spencer] out at the time," Joe Mantegna said. "It took him three episodes to recover from that." The good news is that Lindsey was incarcerated rather than killed at the end of Season 12, leaving the door open for Gia Mantegna to potentially return to "Criminal Minds" in the next season of "Evolution" on Paramount+.