What Fans Can Expect From The Next Season Of Criminal Minds: Evolution, According To Joe Mantegna - Exclusive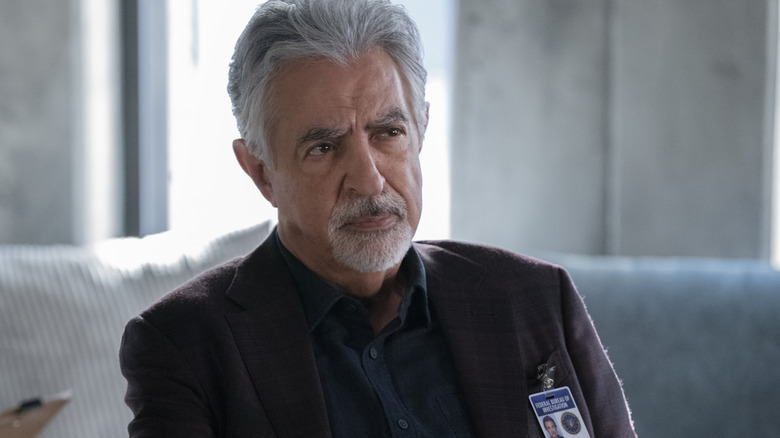 Michael Yarish/Paramount+
When "Criminal Minds" ended on CBS in early 2020 after 15 seasons, fans were heartbroken and quickly began clamoring for the long-running series to be resurrected. Their pleas didn't go unnoticed, and in late 2022, they got their wish. "Criminal Minds: Evolution" is the latest incarnation of the show, streaming new episodes on Paramount+ on Thursdays. On this first season — which is widely considered to be Season 16 of the original series — the agents at the FBI's Behavioral Analysis Unit (BAU) are back at it again, this time tracking down a highly advanced serial killer who has created a cross-country syndicate of murderous followers.
Joe Mantegna, who plays Supervisory Special Agent David Rossi, is once again at the forefront of the show, which has unsurprisingly been renewed for another season. When Looper sat down with the veteran actor for an exclusive interview, he gave us some insight into what fans can expect from the next season of "Criminal Minds: Evolution."
Matthew Gray Gubler and Daniel Henney could reprise their roles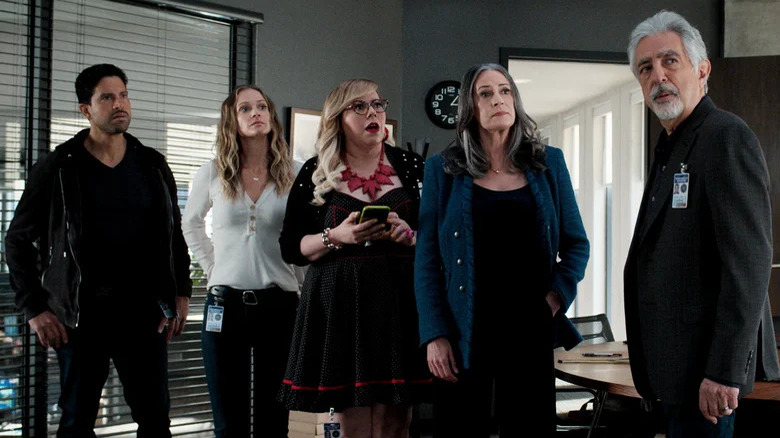 Paramount+
The first season of "Criminal Minds: Evolution" has a slightly different tone than the original series, as it focuses on one overarching storyline instead of an isolated UnSub of the week. Also, while much of the original cast has returned — including A.J. Cook as JJ Jareau, Paget Brewster as Emily Prentiss, and Kirsten Vangsness as Penelope Garcia — two beloved characters are noticeably absent: Matthew Gray Gubler as Spencer Reid and Daniel Henney as Matthew Simmons. Both actors had other obligations that didn't allow them to return, but Joe Mantegna is holding out hope for next season.
"I'm hoping that we're going to get some opportunity to revisit some old characters, whether they were regulars or not," he told us. "Those opportunities can hopefully arise, and there are plenty of stories yet to be told."
In addition, he hinted that another serialized storyline should probably be expected, rather than going back to the UnSub of the week model.
"Serial killers unfortunately aren't going anywhere," he said. "All you've got to do is turn on the television, and something's going on today ... In the best of all worlds, there wouldn't be a need for the FBI or the BAU or any of that stuff, but we do need it. As long as we do, we'll hopefully be able to tell stories about what these men and women thankfully do with this job ... It's an apropos title that it's called 'Criminal Minds: Evolution.' We are evolving, and we're evolving out of what's happened in the world, out of a pandemic."
"Criminal Minds: Evolution" streams new episodes on Thursdays on Paramount+.