Mike Henry Stepped Down As Family Guy's Cleveland For A Very Important Reason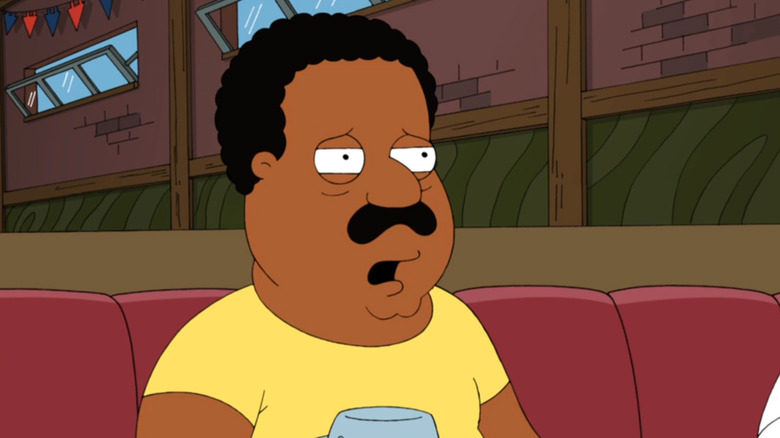 20th Century Television
While the success and longevity of "Family Guy" can be largely attributed to its creator and voice of several characters, Seth MacFarlane, that's not to say he deserves all the credit. Far from, as the show likely wouldn't have amassed its current run of over 20 seasons and 400 episodes without the talents of countless actors and artists. And amongst such names as Alex Borstein, Alec Sulkin and David Zuckerman, one of the show's longest-remaining contributors is Mike Henry.
Since the show's start in 1999, Henry, who MacFarlane met during his time at the Rhode Island School of Design, has been an integral part of both the cast and crew. Not only does Henry voice such characters as Herbert, Consuela, and The Greased-Up Deaf Guy, but he has also served as a producer and writer on the series on several occasions. But perhaps his most significant offering was being the sole voice of the common recurring character Cleveland Brown for 20 years in both "Family Guy" and its short-lived spinoff, "The Cleveland Show," the latter of which he also co-created. And Henry's reasoning for stepping down from playing the mild-mannered character was thanks to an extreme wake-up call.
A worldwide movement opened Henry's eyes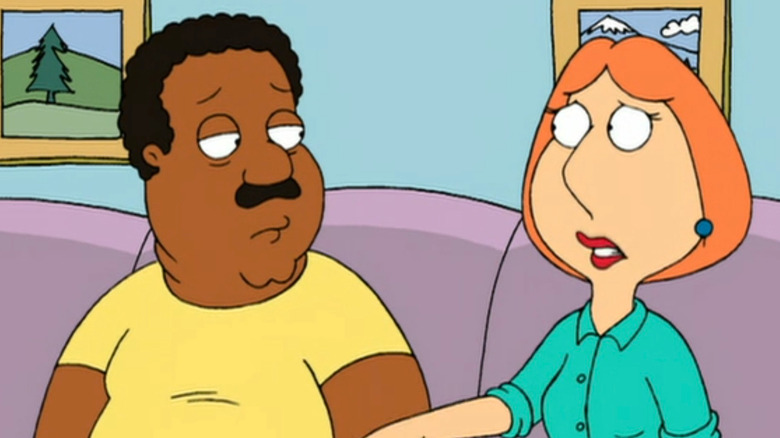 20th Century Television
Following the murder of George Floyd in late May 2020, the year saw great civil unrest as various groups brought forth worldwide protests against such deep-seated societal issues as discrimination and police brutality. This period of time not only saw a ripple effect throughout the world but also had an impact on the entertainment industry. Several popular TV series from "Bob's Burgers" to "The Simpsons" finally addressed casting choices by replacing white performers with actors who identify as and can properly represent their respective characters. And a similar fate fell upon "Family Guy" fan-favorite, Cleveland.
On June 26, 2020, Henry, who voiced Cleveland from Season 1 to Season 19, publicly announced his exit from the role on Twitter, writing, "It's been an honor to play Cleveland on 'Family Guy' for 20 years. I love this character, but persons of color should play characters of color. Therefore, I will be stepping down from the role." Stepping into the voice booth to take on the Quahog resident since then has been Arif Zahir, who originally performed impersonations of the character on YouTube.
While there's no denying Henry's importance in shaping Cleveland Brown into the character we know and love today, there's also no denying that his choice to leave the role was the right — and long overdue — one.