Grey's Anatomy's Camilla Luddington Hates That She Never Got A Scene With Kyle Chandler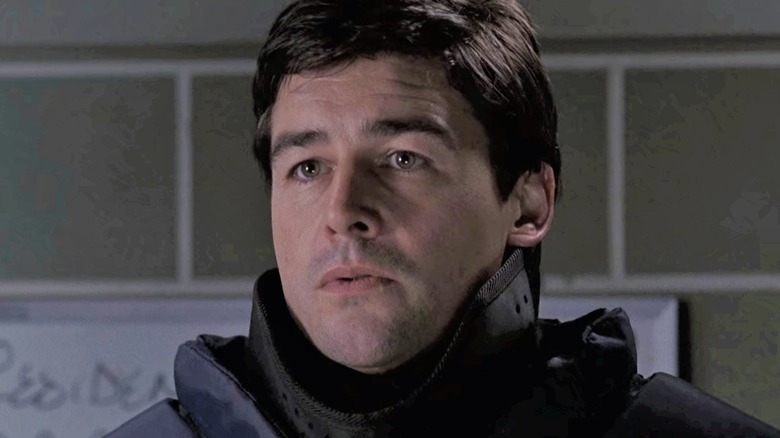 ABC
"Grey's Anatomy" is known for steamy romances, over-the-top drama, and captivating storylines, and the most memorable episodes have all three. When it comes to ranking the best "Grey's Anatomy" episodes, "It's The End of the World" and "As We Know It" are installments that immediately come to mind for longtime fans of the series. The explosive two-parter is a wild ride from start to finish. Miranda Bailey (Chandra Wilson) is giving birth to her first baby. She is clueless that Derek Shepherd is performing surgery on her husband, who got into a car accident on the way to the hospital. To top it all off, a bomb lies unexploded in a patient's chest, and Meredith Grey's (Ellen Pompeo) hand is the only thing preventing it from detonating.
The stakes are high, but guest star Kyle Chandler stands out in the fray. Chandler portrays Dylan Young, the prickly but level-headed leader of the bomb squad who guides Meredith through the situation. Dylan pushes Meredith to stay calm, no easy task given the circumstances, and he ultimately saves her life at the cost of his own. It's one of the most frustrating "Grey's Anatomy" deaths ever, and the character's demise is just as disappointing to series star Camilla Luddington, who hates that she missed out on the chance to work with Chandler.
Camilla Luddington would have loved the opportunity to work with Kyle Chandler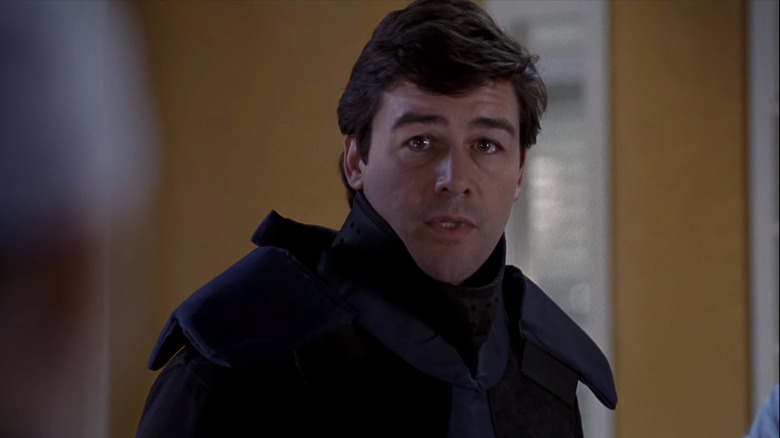 ABC
Dr. Jo Wilson has managed to stay the course despite many personal and professional challenges. Played by Camilla Luddington, Jo is characterized as hard-working and down-to-earth, making her a welcome addition to a crowded ensemble cast. Jo gets a chance to work with everyone, though Luddington feels she missed out big time regarding Kyle Chandler. Dylan Young's death shocked and saddened viewers in Season 2, though his tragic end was particularly crushing for Luddington, who wanted a chance to work with her celebrity crush.
"Okay, my husband knows this, so it's okay for me to say this. I have a huge crush on Kyle Chandler," the actor revealed to Buzzfeed. "I know he was pink mist in the bomb episode, so it ended badly for him, but I wish I'd had one scene. Just one scene with him."
Unfortunately for Luddington, Jo didn't arrive until Season 9, making the interaction between the two seemingly impossible. However, the series has implied that the spirits of people who have died at Grey Sloan Memorial Hospital still linger in the building. Kyle Chandler returned to play Dylan in Season 3 when Meredith had a near-death experience and met with other deceased characters, so maybe Jo will still get a chance to interact with him in some capacity. Chandler hasn't been on the show in years, but this is "Grey's Anatomy," so anything is possible.