The Winchesters Fans Are Pumped For Rowena To Re-Enter The Supernatural World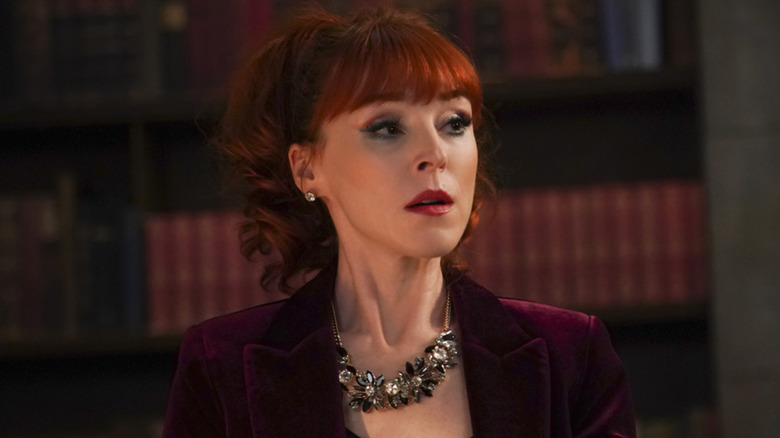 The CW
It was only a matter of time until Rowena from "Supernatural" appeared on "The Winchesters." In fact, some viewers suggested that she was the mysterious hooded figure in Episode 2, but she turned out to be Rockin' Roxy (Bridget Regan) instead. That said, the rumors of her return heated up when actress Ruth Connell said she wanted to play Rowena again, revealing that she'd pitched some ideas to Jensen Ackles. The good news, though, is that the wait is finally over.
Entertainment Weekly recently confirmed that Rowena will be in next week's episode of "The Winchesters," and there's photographic evidence to prove it. That probably means trouble for John (Drake Rodgers) and Mary (Meg Donnelly) as Rowena was very antagonistic when she initially joined the "Supernatural" universe. So, it's highly likely that she was still in full evil mode during the timeline of the prequel series.
Regardless of her intentions for John and Mary, fans of the franchise are looking forward to seeing Rowena back in action, and some of them converged on social media to celebrate her upcoming appearance.
The Winchesters fans can't wait to see Rowena again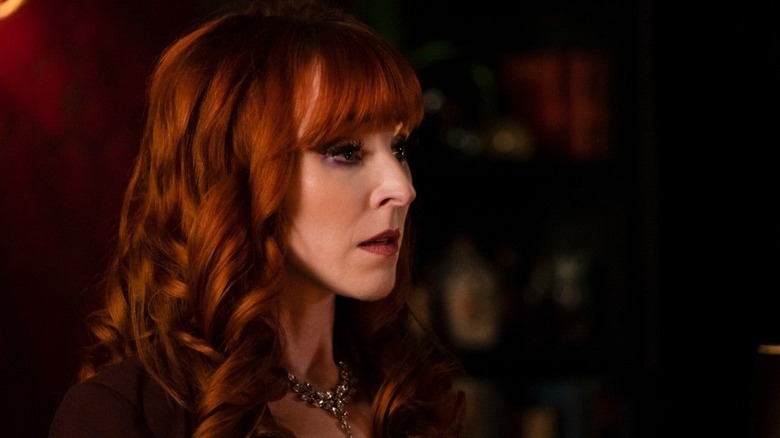 The CW
After the news broke that Rowena will appear on "The Winchesters," many fans took to social media to praise the decision and share their excitement about her return. "ROWENA MACLEOD ON THE WINCHESTERS?!?!? SHES BACK LIFE IS GOOD GREAT EVEN," @twelvemisfits wrote.
Elsewhere, Twitter user @soIdierbxy praised showrunner Robbie Thompson and producers Jensen and Danneel Ackles for bringing Rowena back into the fold. The fan also speculated about what it could mean for the show moving forward. "IF ROWENA CAN TURN UP IN THE WINCHESTERS, THEN SO MANY OF OUR FAVOURITE CHARACTERS COULD TURN UP TOO, JENSEN, ROBBIE AND DANNEEL I LOVE YOU SO MUCH." 
While it's likely that Rowena will share the screen with John and Meg, some fans also want to see her mix it up with another character. "Hoping desperately for a scene between Ada and Rowena. The banter and snark between them would be next level if they paired up," @MeiMeiBibs tweeted.