Criminal Minds' A.J. Cook And Josh Stewart Liked Playing A Couple So Much That They Did It Twice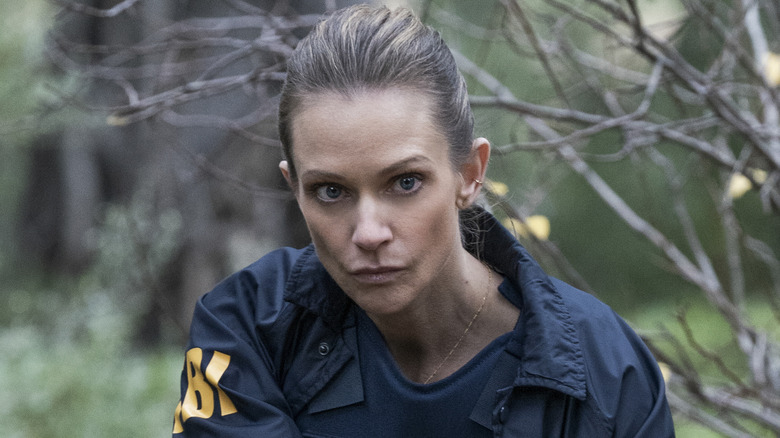 Paramount+
A.J. Cook and Josh Stewart play married couple Jennifer "JJ" Jareau and William LaMontagne Jr. respectively on "Criminal Minds: Evolution" on Paramount+, carrying on their roles from the long-running CBS show "Criminal Minds." They've been working together since 2007 when Stewart began appearing on the show and eventually became the love interest of Jareau.
On the show, Jareau gave off the appearance that she wasn't interested in any relationships, as it seemed that she was married to her job. She only shared a single date with Dr. Spencer Reid (Matthew Gray Gubler) before determining they were better off as friends. She began dating LaMontagne after meeting him in a Season 2 episode. Giving rise to the fan #Wilifer movement, LaMontagne and Jareau eventually got married and had a couple of kids. 
They seem to have the perfect relationship throughout the show, but in a moment that A.J. Cook still feels uneasy about from Season 14, Jareau admitted that she always has had feelings for Dr. Reid, feelings which he shares but doesn't act on. Since LaMontagne and Jareau are so loved as a couple on the show, fans hated JJ at the end of the series' initial run. Thankfully, "Evolution" has focused just on the married couple's relationship, as Reid is not in the revival. Cook and Stewart's on-screen chemistry is so strong that it actually led to another team-up.
Stewart only had one actor in mind when it came to casting his on-screen wife in his passion project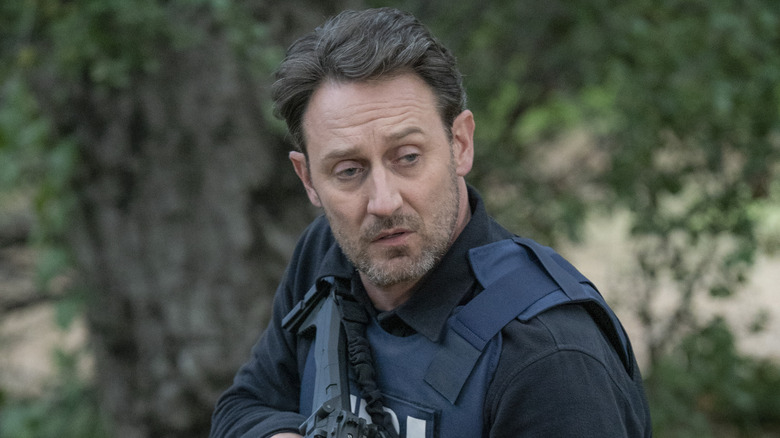 Paramount+
In 2019, Josh Stewart wrote, produced, directed, and starred in the film "Back Fork," based on Stewart's experience living in West Virginia and the public health opioid crisis. When it came time to cast his character's wife in the film, Stewart wanted someone he knew he worked well with.
Stewart brought in A.J. Cook to play his character Waylon's wife, Nida, for "Back Fork." While Cook admitted to Parade that their roles were different from #Wilifer, she said, "But I love that he and I have a really great chemistry and trust for one another, so, of course, he could ask me to do anything and I'd probably say, 'Yes.'" There must be a great deal of that aforementioned trust between the actors if Stewart brought such a personal story to his "Criminal Minds" co-star. The casting decision clearly paid off, as The Los Angeles Times praised both of their performance.
Cook said of Stewart and his film, "He's just such a pleasure to be around and it was great to see him as a director, to see him put on that hat and to see his passion for this project, because this is a passion project for him for sure." Thankfully, fans can continue to watch the actors' working relationship unfold with "Criminal Minds: Evolution," streaming on Paramount+.