What Chucky From Sons Of Anarchy Is Like In Real Life
During its 7-season run on FX, "Sons of Anarchy" was regarded by many as one of the more thrillingly original programs on the air. That was largely the result of series' creator Kurt Sutter setting the story in a world the average viewer knew next to nothing about. And yes, he populated that world with bikers, bar brawls, and Shakespearean-level back-stabbing, not to mention a cast of characters as vividly drawn, and outlandishly eclectic, as any in the history of television.
Even as diverse as SAMCRO and their various crews of allies and enemies were, few single characters proved quite as consistently out there as Chucky Marstein. Played by lauded character actor Michael Ornstein, Chucky turned up on "Sons of Anarchy" in Season 1, and the crack accountant ended up having regular dealings with Team SAMCRO in every ensuing season of the show. Along the way, he became a bit of a dark horse fan favorite, and even became a regular on the "SOA" spinoff "Mayans M.C."
As it is, the all-but fingerless Chucky and his ceaseless bouts of compulsive autoeroticism made him easily stand out as a true-blue weirdo even amid the wide array of odd fellows who came and went on "SOA." So authentic was Ornstein's portrayal of Chucky, some fans were left wondering whether the actor resembled the character in real life. But according to one of his regular "Sons of Anarchy" co-stars, that's simply not the case.  
Michael Ornstien is a pretty nice guy in real life according to his Sons of Anarchy co-star Drea de Matteo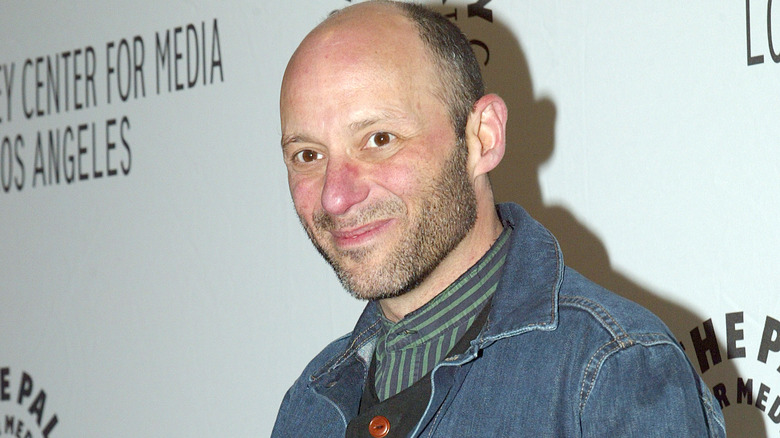 CarlaVanWagoner/Shutterstock
That "Sons of Anarchy" co-star is none other than Drea de Matteo, who made 35 appearances of her own on the show as Wendy Case. And during a 2015 Reddit AMA session, "The Sopranos" alum made clear to one saucy fan that Micheal Ornstein is nothing like his self-pleasure-crazed counterpart. "He is not weird offset, at ALL," de Matteo answered when asked if Ornstein was as off-kilter in real life as Chucky Marstein.
The actor went on to fawn over Ornstein's personal style before mentioning he's also a gifted artist when not playing Chucky in the "Sons of Anarchy" universe. As Ornstein himself told Collider, he taps into his Chucky-ness in the same way he tackles his various artistic endeavors, stating, " ... it's the same zone that I'm in when I'm in front of a canvas, or when I'm writing a story about one of my paintings, or when I'm playing music." That method paid off in spades during Ornstein's "SOA" run, with de Matteo praising the actor during her AMA for being able to sell the Chucky persona so convincingly. "He is that character when he shows up on set," she gushed, adding he was so good that creatives often asked him to dial back the Chucky-ness. 
As for de Matteo's certainty about Ornstein's real-life persona, it seems she's become close with him and his family. If her admiration for the man weren't clear enough, de Matteo further claimed, "I'd have to say he's one of my favorite people in the world." And it's hard to imagine Ornstein earning such high praise if he were going full Chucky anywhere but on the set of "Sons of Anarchy".