That '90s Show Fans Agree That Leia Is The Perfect Blend Of Eric And Donna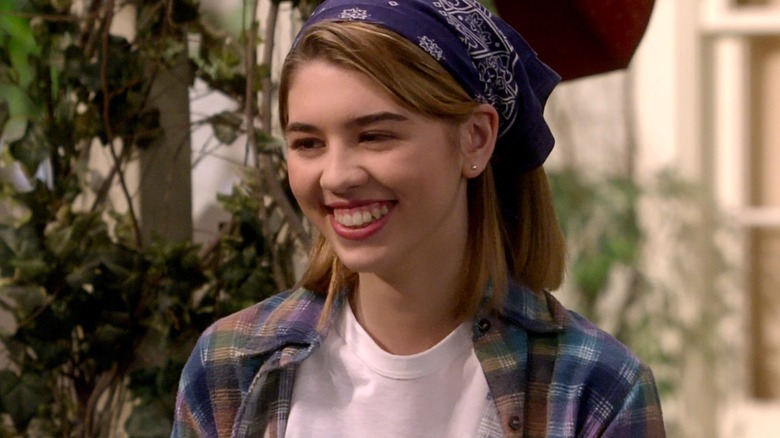 Netflix
Years upon years after "That '70s Show" came to a rather unceremonious conclusion, Netflix has decided to keep the beloved sitcom's legacy alive. To kick off 2023, the streamer dropped the first season of "That '90s Show" for subscribers to enjoy. Even though many fans agree it's missing something, it does a good job getting them up to speed with what has become of the Point Place, Wisconsin crew in the 1990s all the same. Additionally, it effectively introduces a brand new cast of kids who are looking to have all kinds of fun and get into various hijinks throughout their summer vacation.
At the center of the "That '90s Show" cast is Callie Haverda as Leia Forman: the daughter of "That '70s Show" fan favorites Donna Pinciotti (Laura Prepon) and Eric Forman (Topher Grace). Instead of spending her summer with her dad, she chooses to stay with her grandparents, Red (Kurtwood Smith) and Kitty Forman (Debra Jo Rupp), after meeting some new friends in their area. Though she's initially a tad socially awkward and far from outgoing, she eventually bonds with her new buddies and even embraces her rebellious side.
As she develops as a character, Leia seems increasingly more like her parents, according to the "That '90s Show" community.
Leia's personality and appearance very much reflect Eric and Donna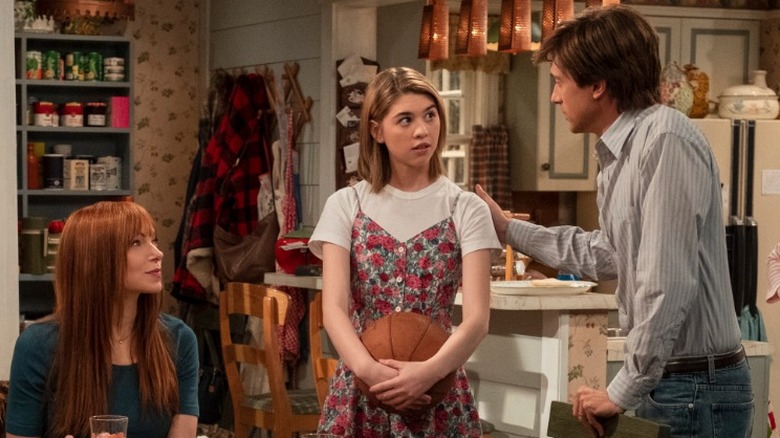 Patrick Wymore/Netflix
In the wake of the premiere of "That '90s Show," fans online have jumped on social media to not only profess their love for Leia Forman but point out that she's the perfect blend of her parents.
@that70sdaiIy wrote, "leia forman having the same mannerisms as her dad eric is everything to me. that 90s show i love you already." They add in a follow-up tweet, "she also has donnas style which is such a serve i love baby leia pinciotti-forman." Meanwhile, @literatihugs seems to agree with their tweet, and to build on these points, @tinyrcses notes that Hallie Caverda even looks like Topher Grace and Laura Prepon combined. Someone give the show's casting director a well-deserved pat on the back.
While Leia is clearly a combination of her parents visually and in terms of her personality, that's not exactly what Haverda was most concerned with when it came to her performance. Speaking with ComingSoon.net, she revealed that her ultimate goal was to make Leia stand on her own without relying too heavily on the character's iconic parents. At the same time, she took just a little bit from each character for good measure. "I took some mannerisms, but I didn't really want her to be a carbon copy of them," she said.
With a second season of "That '90s Show" on the way, we'll just have to wait and see if Leia Forman continues to show shades of her parents or if she'll take her appearance and personality in a different direction. Until then, the entire debut season is streaming exclusively on Netflix.