That '90s Show Fans Think The Series Is Missing One Thing: The '90s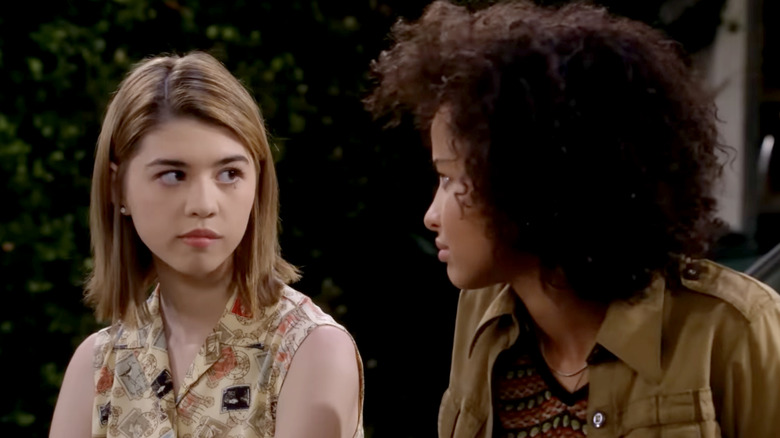 Netflix
When Netflix debuted "That '90s Show" in January 2023, the spinoff of the Fox sitcom "That '70s Show" seemed like a surefire hit for the streaming service. Not only did most original cast members of "That '70s Show" return for cameos or recurring roles, but '90s nostalgia is now all the rage. The spinoff begins in 1995 as Leia Forman, the teen daughter of Eric (Topher Grace) and Donna (Laura Prepon), travels to Wisconsin to visit her grandparents, Red and Kitty, who still live in the same home with its familiar basement hangout. While there, Leia (played by Callie Haverda) quickly befriends a new generation of Point Place teens, including Gwen (Ashley Aufderheide) and Jay Kelso (Mace Coronel), son of Michael Kelso (Ashton Kutcher). 
Familiar faces, including Fez (Wilmer Valderrama), offer fans of the original show a reason to tune in — which they seem to have done tenfold in the show's first two weeks. Entertainment Weekly reports the show has already been renewed for a second season after hitting No. 5 on Netflix's most-viewed list the day it was released. While the series has proved quite popular, it's also faced some online backlash for a simple reason — some argue it's not quite '90s enough.
Some argue the show doesn't feel like the '90s at all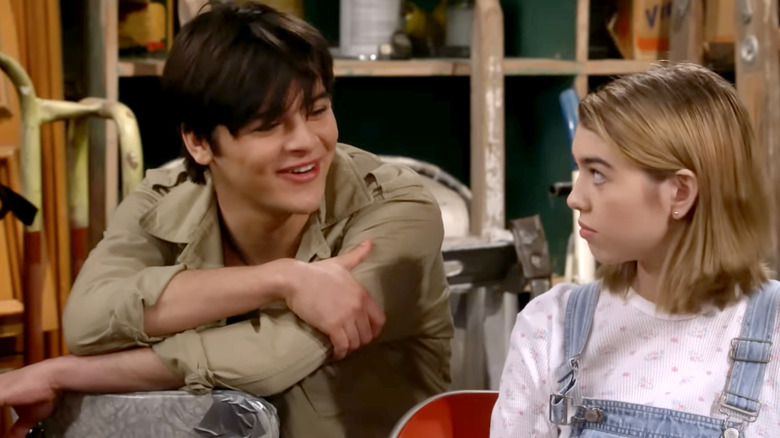 Netflix
A Reddit section for fans of "That '90s Show" has been full of feedback for the new series since it debuted on January 19, 2023, on Netflix. One thread titled "Did not really feel 90's at all" has garnered numerous comments, many from viewers who agree with that sentiment. One user wrote, "There were so many little things they could have done to make it feel 90's. Like instead of Eric's record player in the basement, they could have had Leia's CD Player, with 90's CD's. Just little things like that would have made a big difference. Plus using the word "dude" instead of "bro." 
Other users noted the '90s theme felt "phoned-in," and found some references in the background bothersome. "It bothered me that in the hub they used a modern Milwaukee Bucks pendant instead of 90s logo," another user posted. "It's a small thing that takes away the immersion and makes this more that [2020s] show."
However, others argued the show did a good job, pointing out that Leia was visiting her grandparents. "Of course it's going to be Eric's record player in the basement, not a CD player and 90s CDs," u/karibear909 noted. "She probably would have just brought along her disc-man, not her whole *ss CD player. As for the clothes, they absolutely were right for the time. Those dresses with the shirt underneath that Leia wore, are totally 1995."
A second season offers a chance for improvement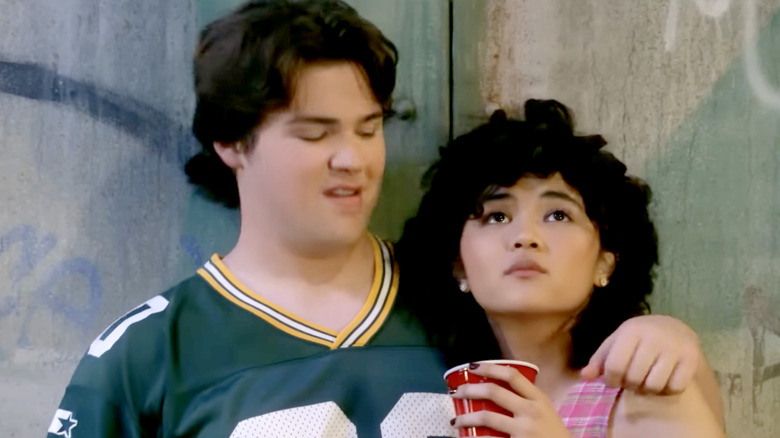 Netflix
As one Reddit user wrote, "It's just the first season, mannnn. Patience." With its second season renewal, "That '90s Show" has a chance to ramp up the nostalgia factor, adding plenty of references that pay tribute to the decade. In Netflix's renewal statement, co-creator and showrunner Gregg Mettler said, "We can't wait to return to Point Place for another summer of laughs and surprises. Hello 1996!" (via THR). 
In other words, the second season will be set one year later, in the summer Alanis Morissette, Coolio, and Hootie & The Blowfish dominated music charts while "Independence Day" and "Twister" ruled the box office. According to Bustle, 1996 was also the year of slip dresses, overalls, pleated plaid minis (thank you, "Clueless"), and one-piece swimsuits (thanks in part to "Baywatch" and maybe even the Spice Girls). 
While the first season ended with Leia returning to Chicago for the school year and conflicted about her relationship with Jay, the second season is certain to bring more laughs and coming-of-age drama. Whether or not it brings more '90s is yet to be seen.