Warrior Nun's Kristina Tonteri-Young Would Love To See A Beatrice Spin-Off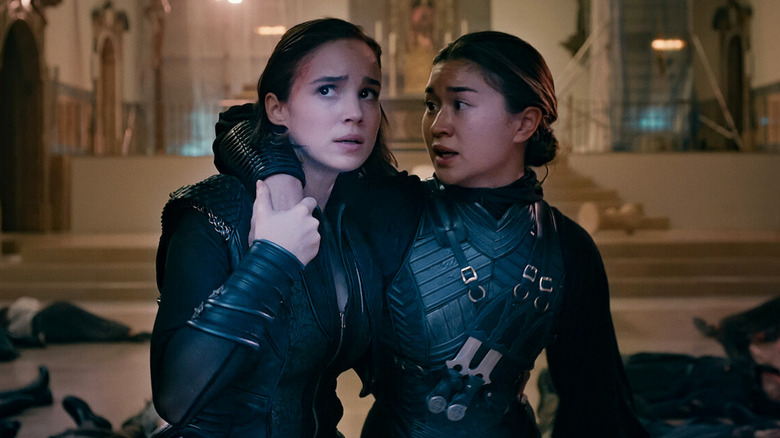 Netflix
Netflix's "Warrior Nun" dazzled most of its critics with an 84% Tomatometer rating. But where the streaming series truly endeared itself was with the majority of its fans, which resulted in an impressive 97% audience score (via Rotten Tomatoes). Ben Dunn's "Warrior Nun Areala" comic books were adapted into an 18-episode saga, and for the show's co-star Kristina Tonteri-Young ("A Christmas Gift for Bob," "Outside the Wire," "Dancing Through the Shadow"), "Warrior Nun" marked the biggest moment in the actor's professional career so far.
Tonteri-Young portrayed the character of Beatrice, who, along with the other Sister Warriors, fought with the super-powered bearer of the Halo, Ava Silva (Alba Baptista), for the Order of the Cruciform Sword (OSC). Beatrice found herself intensely drawn to the show's protagonist, with a deep-seated need to protect her, and the actor eagerly anticipated the chance to further explore their burgeoning relationship in Season 3. "It'll be very interesting to see what kind of developments Ava's been through in the time that they were apart, and how that affects the dynamic in their relationship," Tonteri-Young said in an interview with She Nerds Out.
Unfortunately, the continuing exploits of Ava, Beatrice, and the rest of their sisterhood were cut tragically short. Despite an outpouring of fan support on social media for "Warrior Nun," Season 2 appears to be the last entry in the short-lived Netflix series. However, Tonteri-Young made it very clear that she's down for playing the part of Beatrice again if given another opportunity.
Tonteri-Young wants to play Beatrice again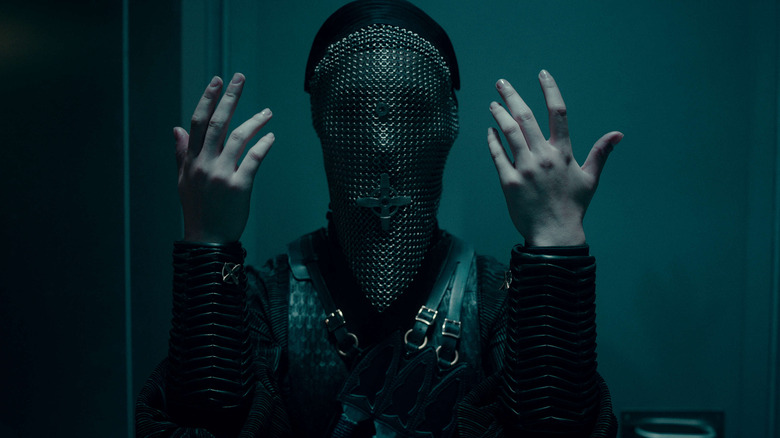 Netflix
Kristina Tonteri-Young's Beatrice on "Warrior Nun" and her sisterhood were left in the lurch thanks to the demise of the Netflix series. Even the show's devoted fanbase doesn't seem able to save the comic book adaptation despite their efforts. But Tonteri-Young says she'd love to come back and explore the open-ended series finale in either a third season or a Sister Beatrice spin-off should the opportunity present itself.
"I don't know if it's possible, but I would love that," Tonteri-Young said during an interview with the Steve Varley Show. "I think there's a lot to excavate there, definitely. I mean this is both for Ava for Season 3 and for Beatrice. Personally, this is kind of like an open door. She's left — I'm assuming — starting a life of her own, so that can lead in any direction."
The only hope fans seemingly have of seeing Beatrice again would be in a "Warrior Nun" spin-off since Netflix kiboshed the series, but executive producer and creator Simon Barry hasn't spoken about any such possibility being greenlit. Sadly, he did confirm "Warrior Nun" won't be back, though. "I've just found out that Netflix will not be renewing 'Warrior Nun'" Barry posted on Twitter. "My sincere appreciation to all the fans who worked so hard to bring awareness to this series, and for the love you showed me, the cast and the whole production team. It was a privilege to be a part of this."