Hilarie Burton Morgan Actually Hit Sophia Bush While Filming One Tree Hill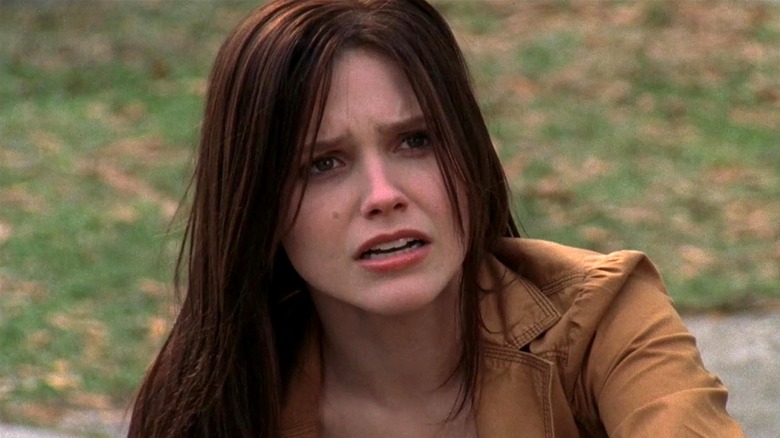 The WB
When we watch our favorite shows, one of the biggest draws is the chemistry between the actors. Would "The X-Files" have been as big of a hit if Fox Mulder (David Duchovny) and Dana Scully (Gillian Anderson) didn't have the sparks between them? But sometimes that fire doesn't translate behind the scenes — as was definitely the case with Duchovny and Anderson, who told The Guardian that there were times they "hated" each other, before backtracking. "Hate is too strong a word," Anderson said. "We didn't talk for long periods of time. It was intense, and we were both pains in the a*** for the other at various times."
So when we discover the actors on one of our favorite shows like "One Tree Hill" not only like each other but are friends in real life, we're elated. Sophia Bush and Hilarie Burton Morgan are such great friends that they even started a podcast together with Bethany Joy Lenz in 2021, called "Drama Queens." The podcast focuses on the actress' time on the show, giving listeners inside information and gossip about the episodes while also chatting with their former castmates. A recent episode even had Morgan recalling an episode in which she accidentally hit Bush during an intense fight scene.
Morgan accidentally smacked Bush in the head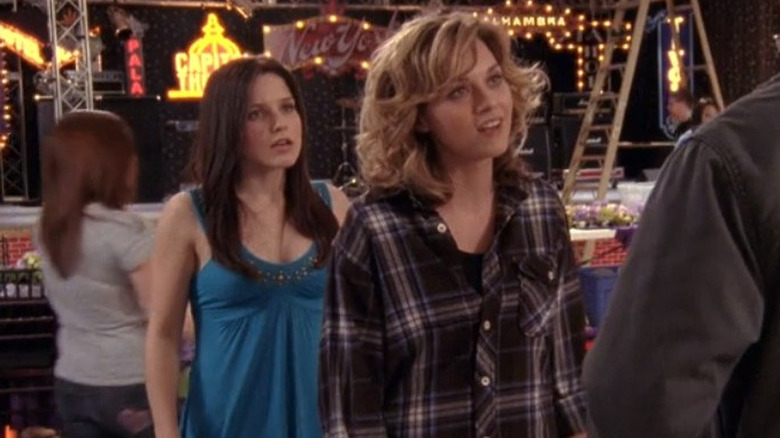 The WB
In Season 4, Episode 15 ("Prom Night at Hater High") of "One Tree Hill," fans will remember that Peyton Sawyer (Hilarie Burton Morgan) and Brooke Davis (Sophia Bush) were having a pretty intense fight after Peyton discovered that Brooke had slept with her ex-boyfriend Nathan Scott (James Lafferty) one night and filmed it. The discovery sent Peyton over the edge, and Brooke became defensive.
According to Hilarie Burton Morgan, she accidentally smacked Sophia Bush while they were rolling on the ground and was terrified she'd hurt her friend. "I was bringing my arm across to go and get your other hand right as you leaned forward, and I cracked you in the head," Morgan recalled. "I don't know if that's how you remember it, but I remember the crack and being like, 'Oh no!' It was scary!"
Bush remembered it as a "collision of epic proportions," because they were both supposed to go in the same direction, but she went the wrong way. "And then I saw your face and looked around and everyone's eyes were big and mouths were open and I was like, 'Oh, everybody heard that.' And we stopped for a minute," she recalled. Luckily Bush wasn't seriously hurt, and looking back they can both laugh over the incident.