Are Sophia Bush And Hilarie Burton From One Tree Hill Friends In Real Life?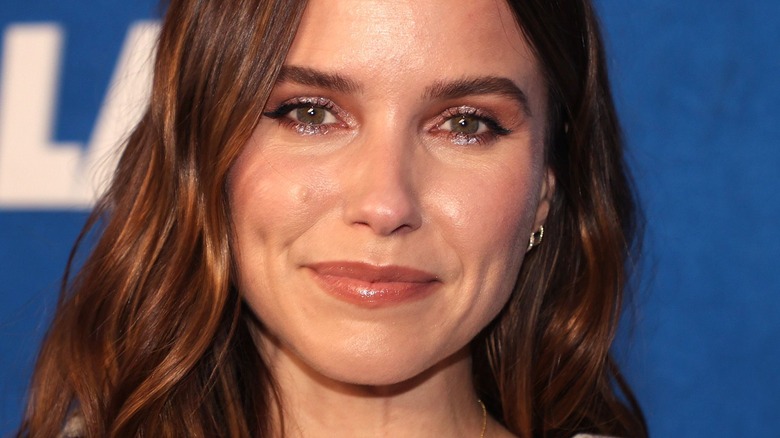 Kevin Winter/Getty Images
Actors Sophia Bush and Hilarie Burton starred for six seasons together on the popular teen drama "One Tree Hill" (which itself ran for nine seasons), beginning in 2003. Created by Mark Schwahn, the series follows the lives of teen half-brothers Lucas Scott (Chad Michael Murray) and Nathan Scott (James Lafferty), two school basketball players with a contemptuous relationship, as well as their friends — all of whom live in the fictional Tree Hill, North Carolina.
Bush and Burton play best friends Brooke Davis and Peyton Sawyer, respectively. The two remain close for the entirety of the series, despite the fact that they both have feelings for — and, at various points, date — Lucas. By the end of Season 6, Lucas and Peyton have gotten married and had a child together and leave town to raise their baby elsewhere (as Burton and Murray decided to leave the series). After Peyton leaves, her friendship with Brooke — who remains a main character throughout the rest of the show — is still mentioned in the subsequent seasons.
Brooke and Peyton definitely had their difficult times, but their strong friendship is a fan favorite aspect of the show. So, many fans wonder, are actors Bush and Burton friends in real life as well?
Bush and Burton are close friends in real life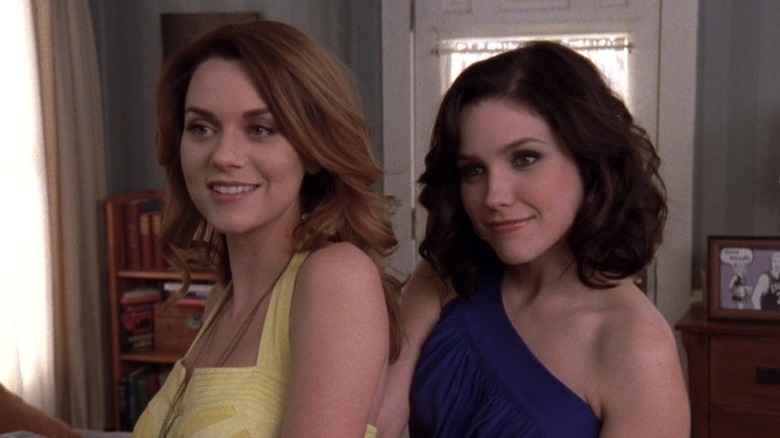 The CW
Not only do Sophia Bush and Hilarie Burton play best friends on "One Tree Hill," but they're also good friends in real life — something that both actors have been open about over the years. In December 2020, Bush spoke with Us Weekly about her close friendship with Burton, as well as their other co-star, Bethany Joy Lenz, who played Haley James, another friend of Brooke and Peyton. The three actors even host a podcast together called Drama Queens, in which they rewatch "One Tree Hill" episodes, discuss them, and share some behind-the-scenes memories.
Bush told Us Weekly, "We've known each other for almost two decades now. Our friendships have changed immeasurably. We've been through so many stages of life together. But I think something that we really cherish — Hilarie and I were talking about this not too long ago — is just having, interestingly enough, as we've all gotten older, having our friendships deepen even more."
Bush elaborated that they've naturally stayed close with one another after their shared experience of starring in the teen drama — which is something that they can't connect to other people about because they didn't go through the same experience. She concluded, "It's such a special thing to leave a journey like that and maintain really deep and trusted connections."
Burton has also spoken publicly about their friendship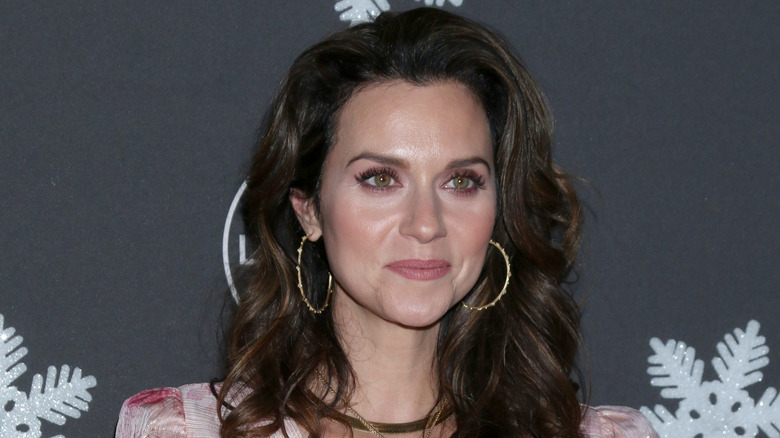 Kathy Hutchins/Shutterstock
In January 2017, Hilarie Burton spoke with Refinery 29 about her friendship with Sophia Bush and even delved into the challenges they've faced over the years within their friendship. Burton began by explaining that they bonded under the specific conditions of being a young actress on the set of a TV series.
Burton said, "We've got all these male bosses telling us how teenage girls should act and feel, and we've got all these different variables coming at us. And I think now, as grown-up women, we can look back, the same way Brooke and Peyton could, and be like, 'Man, we survived some stuff together, huh?' And that's a good feeling. I think when you're in the trenches with someone, whether you agree with each other at the time or not, once you're past it, there's a bond there you can't deny."
Burton discussed other challenges the friends have had to face together in a May 2020 interview with E! News — namely the fact that she and Bush were unnecessarily pitted against each other as women, presumably in the media. Burton said, "You know, 'It's like oh Hilarie won't do this but Sophia will.' And 'She's the pretty one.' And 'She's the this one.'" However, Burton continued that nowadays, she and Bush can look back on those times and laugh it off because not only have they maintained their strong friendship in real life, but because their characters' friendship is such a hallmark of "One Tree Hill."