What Ghosts' Rose McIver Thinks Jay Would Have As A Ghost Superpower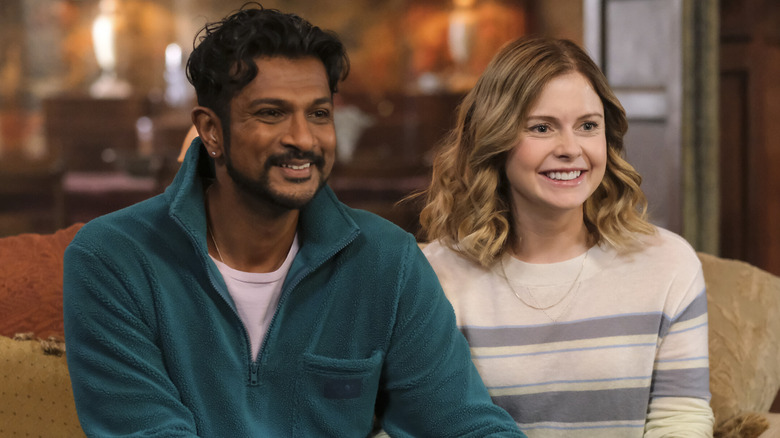 Bertrand Calmeau/CBS
Trading in the busy city life for a countryside estate in New York's Hudson Valley is the big move that Jay Arondekar (Utkarsh Ambudkar) and his wife Samantha (Rose McIver) make at the beginning of the CBS sitcom "Ghosts." The couple uproots their lives after learning that they've inherited a mansion from Samatha's great-aunt Sophie. But the home is not as quiet and picturesque as it appears. After having a near-death experience, Samantha receives the ability to see ghosts, including the many that inhabit her and Jay's new home. While neither the living nor the dead are excited about the roommate situation at first, they each warm up to the idea, creating friendships that will last for eternity. As the couple sets up their bed and breakfast, the ghosts look for ways to help Sam and Jay get their business up and running, but not everything goes to plan. This includes the ghosts' plan to get Samantha and Jay's assistant Freddie (Mike Lane) fired after car ghost Jessica (Nichole Sakura) lies about him in season 2, episode 11, "The Perfect Assistant."
While the ghosts are invisible to most living people, they do have powers that the living can detect, including Alberta's singing and Trevor's typing skills. And McIver has a pretty good idea about what Jay's ghost power would be.
Jay's ghost power would be one of his main character traits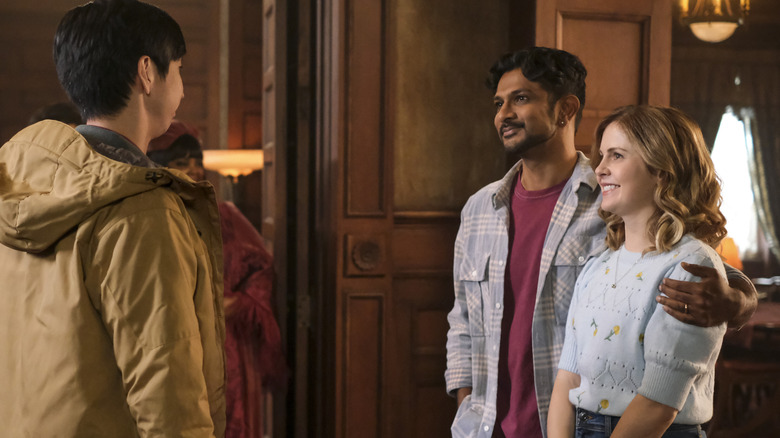 Bertrand Calmeau/CBS
As Samantha learns more about her new abilities, her husband Jay is along for the supernatural ride. That includes helping Samantha reunite with her late mom Sheryl (Rachael Harris) in season 1, episode 11, "Sam's Mom." She's nervous to see her mom, recalling that they had a fight before her death, but Jay's support gives Samantha the courage she needs. Rose McIver told Variety she's glad that Samantha has Jay to lean on. "I think she has found an incredible rock in Jay ... We always talk about how if the ghosts each have a superpower, Jay's superpower as a ghost would just be just unconditional love. He stays with her despite — I mean, we know what the premise of the show is. It's outrageous that he just sticks around, really," she said.
Jay's lack of supernatural powers almost changed in season 1, episode 18, "Farnsby & B." The final episode of season 1 ends with Jay falling through the floor of their home, and fans wondered if Jay's accident would give him the ability to see ghosts. Utkarsh Ambudkar told CBS Mornings that it was a possibility he was excited about, but his hopes were dashed upon reading a script for season 2. "Page one, I text the Joe's [Port and Wiseman], our showrunners, and I was like, 'Oh, you guys did it. Thank you so much.' And then page two was just full of expletives," he said.