Why Chicago Fire's Kara Killmer Compares The City's Role In The Series To The Lord Of The Rings' One Ring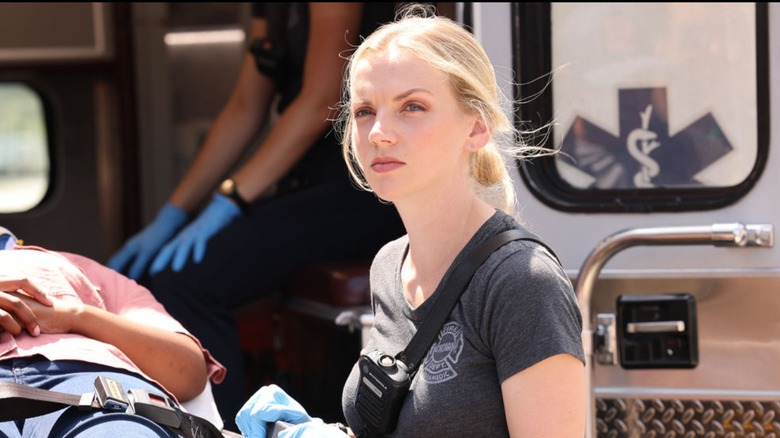 George Burns Jr/NBC
As any card-carrying Chi-Hard would be only too happy to explain, "Chicago Fire" regular and fan-favorite Paramedic Sylvie Brett (Kara Killmer) has been a fixture on the show since coming aboard the series in 2014. Basically brought in to replace Paramedic Leslie Shay (Lauren German) after that character's tragic death in a catastrophic building collapse, Killmer debuted on the series in the Season 3 episode, "Always."
That same Killmer-Brett fan would likely also be able to tell you that the series, along with One Chicago sister shows "Chicago P.D." and "Chicago Med," is filmed entirely in and around the Windy City. Naturally, as a series chronicling the city-spanning exploits of Brett and her colleagues Christopher Herrmann (David Eigenberg), Mouch McHolland (Christian Stolte), Stella Kidd (Miranda Rae Mayo), and other first responders, the show features literally dozens of Chicago locations every season.
In fact, "Chicago Fire" itself is filmed at Fire Station Engine 18, an actual Chicago fire station, and the stand-in for the show's fictional Firehouse 51. So, with the sprawling metropolis serving as the backdrop for the show, it's understandable that Killmer might equate Chicago to another key element in a very different entertainment entity: the fabled One Ring in "The Lord of the Rings" film franchise.
Kara Killmer says Chicago and the One Ring share a singular feature: a personality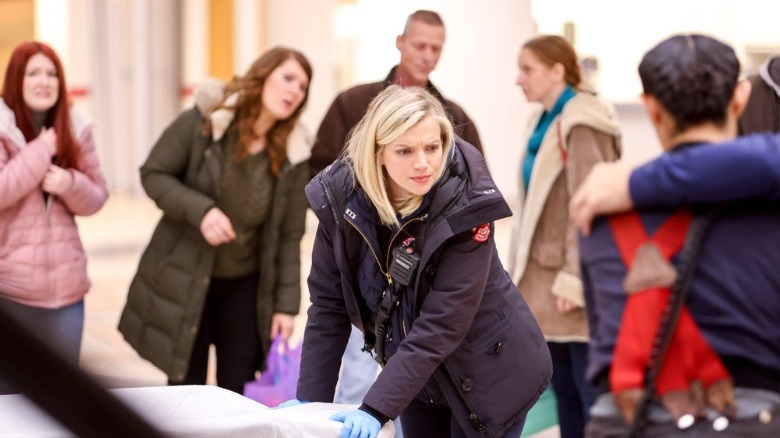 George Burns Jr/NBC
In 2015, "Chicago Fire" star Kara Killmer and former series' actress Dora Madison, who played Chili, were interviewed about their time on the show by HollywoodChicago.com. Asked how filming in Chicago informed their characters, Killmer tapped into her inner geek to reply, "This is such a nerdy comparison, but in 'The Lord of the Rings,' the One Ring obviously has its own personality, and it's an actual character."
The actress went on to say that in a similar vein, Chicago itself plays a part on the series as a persona of sorts, that it's much like a named character on the show, and that "It wouldn't be the same if we just had a bunch of lighted backdrops and we were trying to capture the feel [of Chicago]." The actress added that the city's unique nature provides a vital element of reality to the production, saying, "Because [it's] so much about the weather and the noise and the people and food, you know, [that supplies] the authenticity of the show."
Giving the Windy City full credit as a central player in the One Chicago-verse was noted by other franchise players. During an interview with Steve Harvey, former "Chicago P.D." star Jon Seda declared, "Chicago's great, man. Chicago's the star of the show. For us to be able to shoot here, it makes it the best."