Ana Gasteyer Misses The Obligation To Be 'Ridiculous And Creative' Every Week On SNL - Exclusive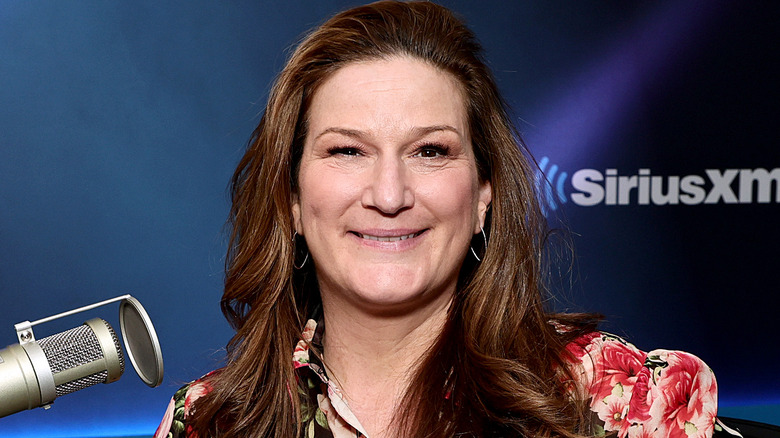 Jamie Mccarthy/Getty Images
Ana Gasteyer is known for a variety of comedic roles, from playing Cady's mother in "Mean Girls," to starring in the hilarious comedy series "American Auto," to playing a major role in her Hallmark movie "A Clüsterfünke Christmas." Though she's widely known for such projects as these, the comedian is still remembered from her unforgettable performances during her years at "Saturday Night Live." 
Gasteyer excelled at creating original characters, from frequently portraying songstress Bobbi Mohan-Culp to giving life to the "Delicious Dish" host Margaret Jo McCullin. She also took on real-life people, delivering her take on Hilary Clinton and Martha Stewart. 
Whatever the persona, Gasteyer tackled each character with charisma and a fearless bravado that made her sketches "SNL" all-timers. In an exclusive interview with Looper, the "SNL" legend talked about her time in the longstanding comedy-sketch series. She also explained the one thing she misses above all else is her fellow "Saturday Night Live" alumni.
SNL collaboration is the best part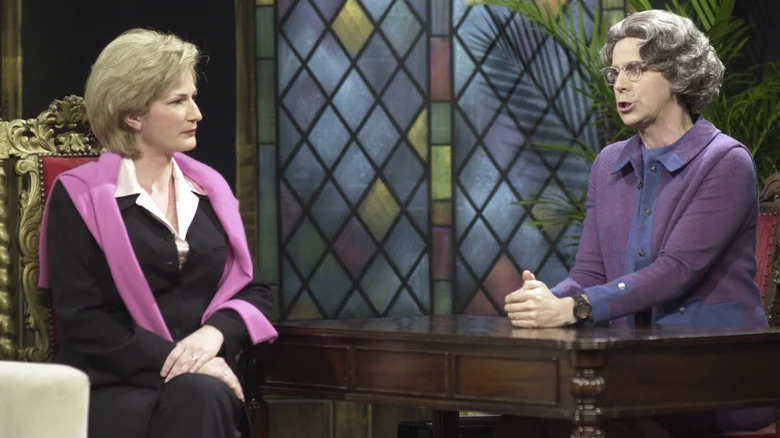 NBC
In the interview, Ana Gasteyer explained that what she misses the most out of all the experiences she had on "Saturday Night Live" was creating comedy alongside her notable co-workers. 
"What I miss the most is the ridiculous collaborations," Gasteyer said as it provoked a set of challenges she now looks on with a fondness. "There's something about the eternal deadline of having to write something for its own sake, and I didn't appreciate it then because you're panicking, and you're anxious." Despite her time on "SNL" being chaotic and stressful, Gasteyer still enjoyed the process of being ridiculous and creative weekly, and it's now something she misses. 
"Having a little spark with any given writer, any given week and buckling down and writing a ridiculous piece of comedy," Gasteyer said, "I loved that part of it." She also addressed how much she enjoyed playing her SNL characters, like Bobbi, Martha, and the NPR women. "There wasn't anything [where] I was like, 'Oh, no, this again!' ever at that show," Gasteyer said. 
Although some of the characters she is known for were based on real people, she still doesn't consider herself an impressionist. Instead, she's a character-based comedian. This means finding the hook can be difficult at times, but the camaraderie on the "SNL" set was ridiculous and made it worth it. 
Catch "American Auto" Tuesdays on NBC at 8:30 p.m. ET (7:30 p.m. CT).