Where You've Seen The Cast Of Renfield Before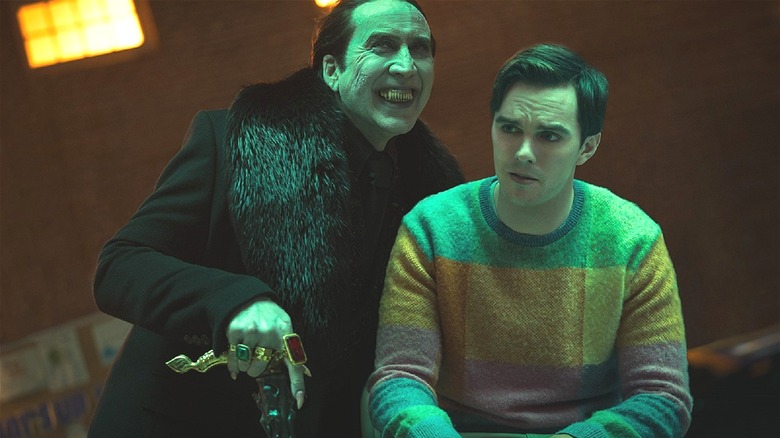 Universal Pictures
Bram Stoker's "Dracula" has become one of the most influential gothic horror works, transforming centuries of folklore into modern mythology that still resonates today. With hundreds of adaptations through the years, the eponymous Count has become a name so recognizable it's nearly synonymous with the term "vampire" — even among those who have never read the book. But far less cultural attention has been given to one of the novel's minor figures — R. M. Renfield, Dracula's mentally unstable servant. Thanks to Robert Kirkman — the creator of "The Walking Dead" comic book series — Renfield is finally getting his day in the sun.
Much like Taika Waititi's "What We Do In the Shadows" film and subsequent series, "Renfield" is a comedy horror film that pokes fun at Dracula, painting him as an eccentric, demanding boss. Told through the lens of the Count's bug-eating minion-driven group therapy for his work-related trauma, "Renfield" stars an outstanding cast of seasoned actors. Keep away from the garlic and come into our lair while we sink our teeth into where you've seen the cast of "Renfield" before.
Nicholas Hoult as R. M. Renfield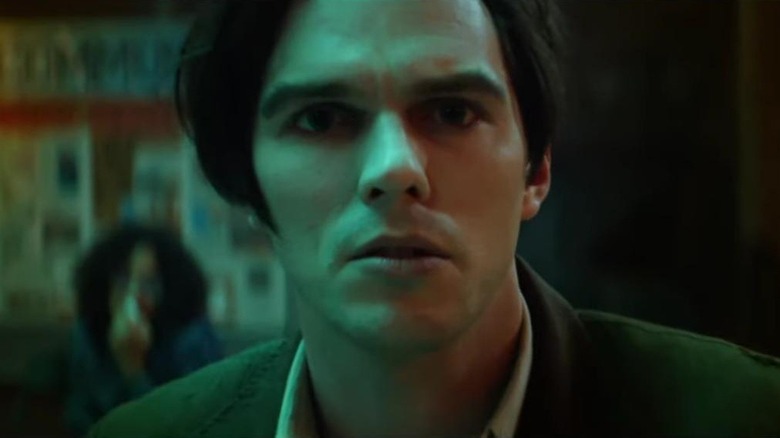 Universal Pictures
Nicholas Hoult stars as the titular bedeviled assistant to Dracula in "Renfield." In Bram Stoker's novel, the asylum-bound Renfield believes that consuming other living creatures lets him absorb their life force. He is convinced that one day he will achieve immortality, with Dracula sending him an endless vermin supply in exchange for his unrelenting worship. As a character, Renfield has even influenced psychology — leading to the professional term "Renfield's Syndrome" to describe clinical vampirism.
With previous roles in both comedy and superhero action films, Hoult is perfectly cast in the role of Renfield. The actor has appeared on screen since he was a young child, first appearing in the 1996 black comedy "Intimate Relations" and later in the 2002 romantic comedy "About a Boy" opposite Hugh Grant and Toni Collette. For two seasons, Hoult played Tony Stonem in the BAFTA-winning series "Skins" — a role that brought him so much attention it unsettled him to the point that he almost walked away from acting altogether (per The Guardian). 
Since then, Hoult's career has skyrocketed, with his many acting credits including the role of Beast in the X-Men franchise, Nux in "Mad Max: Fury Road," author J.R.R. Tolkien in "Tolkien," and Tyler in "The Menu." His hilarious performance as a fictionalized version of Peter III and his doppelganger Pugachev in the satirical historical comedy-drama "The Great" earned Hoult an Emmy for outstanding lead actor in a comedy series in 2022.
Nicolas Cage as Count Dracula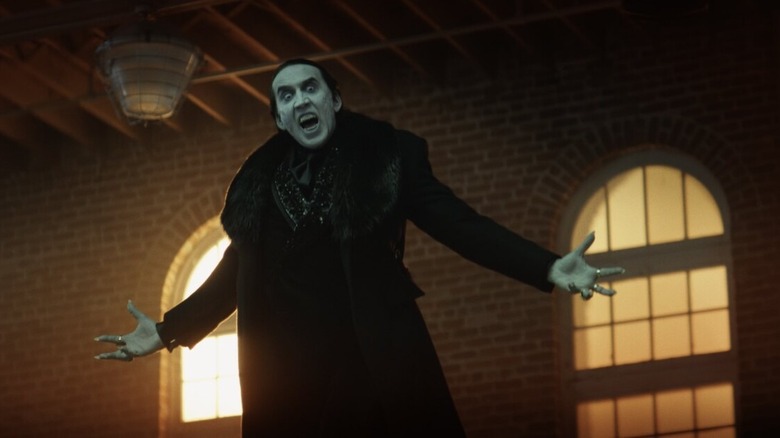 Universal Pictures
Nicolas Cage is one of those rare Hollywood legends who defies classification. The actor has developed a reputation for taking on roles so diverse there's never any telling where he'll appear next or what type of performance he'll be serving up. From action hero to Oscar winner to pure, unadulterated camp — few actors have the range that Cage does. That's why there's perhaps no better casting decision than Cage for the hammy role of Dracula in "Renfield." 
Cage's long and ever-growing list of film credits has earned him numerous accolades over the years, with his performance as an alcoholic in 1995's "Leaving Las Vegas" earning him an Oscar and a Golden Globe. Some of the actor's most notable performances include his role as a fictionalized Charlie Kaufman in the surreal metafiction odyssey "Adaptation," the marriage-minded detective Jack Singer in "Honeymoon in Vegas," and Ronny Cammareri in "Moonstruck." Cage also starred as treasure hunter Benjamin Franklin Gates in "National Treasure," which grossed more than $347 million worldwide. And in 2022, the actor played a fictionalized version of himself in the critically praised comedy-action film "The Unbearable Weight of Massive Talent."
Awkwafina as Rebecca Quincy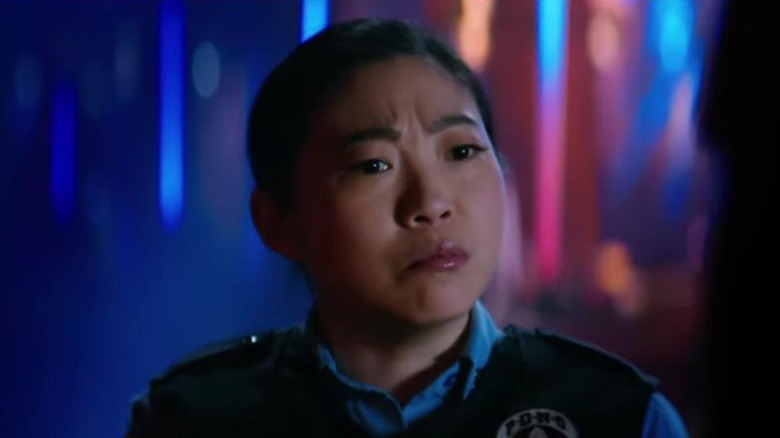 Universal Pictures
Nora Lum, better known as Awkwafina, plays Renfield's love interest, and traffic police officer Rebecca Quincy. Speaking to The Ringer, Awkwafina explained the origin of her stage name, which she adopted at 15 years old as her brand for marketing "weird music" to her "small niche fan base." In another interview with Galore, Awkwafina says that she started rapping at 13 years old with a boombox — later upgrading to a Macbook — and recorded her first album in her bedroom. Her career began to take off when her song "My Vag" went viral in 2012, leading to more significant opportunities including a collaboration with comedy legend Margaret Cho in 2016.
Around that time, her acting career would also take off. Since then, Awkwafina has lent her distinctive voice to a number of voice acting gigs including films like "Storks" and "Raya and the Last Dragon," and the TV show "Tuca & Bertie." She also played SkekLach the Collector in "The Dark Crystal: Age of Resistance, Goh Peik Lin in "Crazy Rich Asians," and Katy in "Shang-Chi and the Legend of the Ten Rings." In 2020, she also won a Golden Globe for her role in the dramedy, "The Farewell."
Ben Schwartz as Teddy Lobo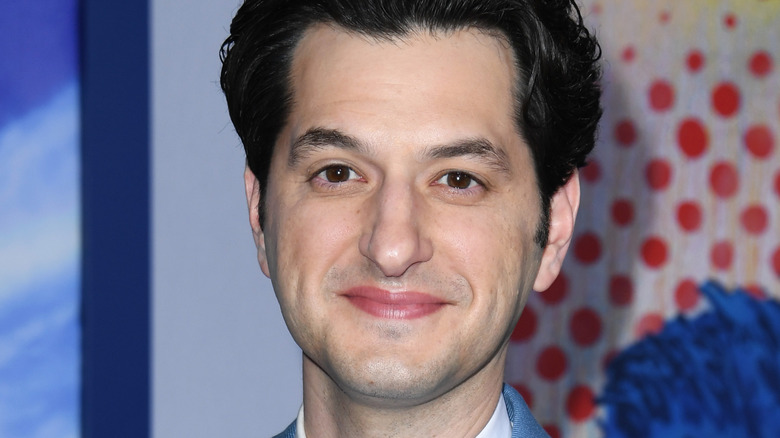 Jon Kopaloff/Getty Images
As a genre-bending action-comedy-horror, "Renfield" has a few things most vampire films don't have, including a mafia presence. Appearing as a mob enforcer named Teddy Lobo in the film is seasoned comedy actor Ben Schwartz. Like his co-star Awkwafina, Schwartz is a New Yorker, having grown up in the Bronx. Beginning in 2006, the comedian had a handful of minor appearances including "Late Night with Conan O'Brien" and the claymation "Starveillance." 
In 2009, he won an Emmy for co-writing "The Hugh Jackman Opening Number" for the 81st Annual Academy Awards. That same year, he was in the Derrick Comedy Productions film "Mystery Team." While the film received mixed reviews it is notable for featuring a handful of comedians who would go on to bigger things including Ellie Kemper, Aubrey Plaza, Donald Glover, and Saturday Night Live stars Bobby Moynihan and Neil Casey. Schwartz went on to play Jean-Ralphio Saperstein in "Parks and Recreation," Bill Hoyt in the short-lived J.J. Abrams series "Undercovers," F. Tony Scarapiducci in "Space Force," and Yasper in "Afterparty." He has also done some voice acting work on shows like "Crossing Swords," "American Dad," and the 2017 "DuckTales" where he voiced Dewey Duck, and he brought the speedy hedgehog Sonic to life in 2020 movie "Sonic the Hedgehog."
Adrian Martinez as Chris Marcos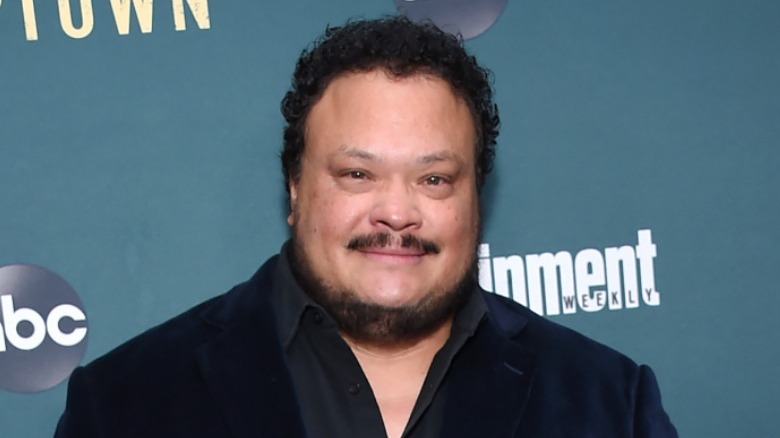 DFree/Shutterstock
Appearing as Chris Marcos in "Renfield" is Adrian Martinez, an actor who got his start back in 1993 by appearing in "America's Most Wanted: America Fights Back." Since then, Martinez has appeared regularly as a character actor in both primetime dramas and comedies. A few of the actor's many dramatic appearances include episodes of "The Sopranos," "NYPD Blue," and "Law & Order: Special Victims Unit." His single-episode appearance in "The Blacklist" would later be expanded into a main cast role in the spin-off series "The Blacklist: Redemption."
But Martinez has also demonstrated his comedy acting chops many times over. One of his more notable performances was as Walter Mitty's understudy Hernando in "The Secret Life of Walter Mitty" alongside Ben Stiller and Kristen Wiig. He also appeared in "Flight of the Conchords," "Louie," "Inside Amy Schumer," and "Curb Your Enthusiasm," to name just a few. Martinez's other notable film credits include "Extremely Loud and Incredibly Close," 2019's "Lady and the Tramp," "American Hustle," "Focus," and "The Amazing Spider-Man 2." "Focus" would represent the actor's first main role in two decades of acting, with the actor likening the experience to being handed a glass of champagne at the end of a 20-year marathon in an interview with the New York Daily News.
Shohreh Aghdashloo as Ella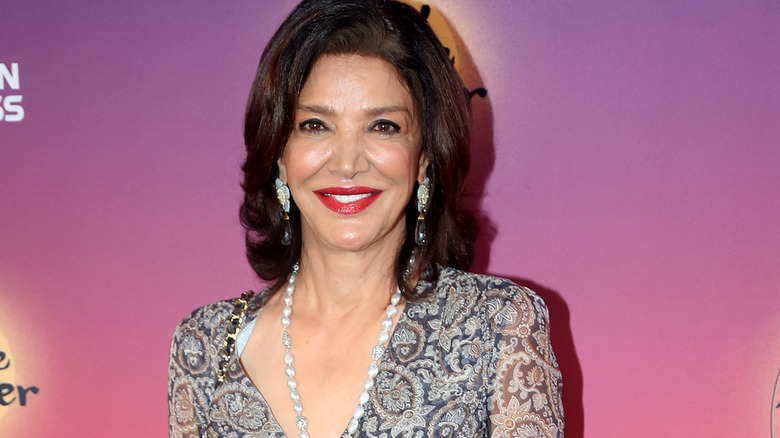 Bruce Glikas/Getty Images
The formidable Shohreh Aghdashloo plays crime boss Ella in "Renfield." Aghdashloo is an Iranian and American actor with an extensive list of prestigious acting credits to her name. In an interview with Tom Power, the actor said that she first started acting in the '70s as a teenager. Throughout the rest of the decade, Aghdashloo appeared in a number of Iranian films before coming to the United States in the early '80s, telling Power that she started her own theater company because she was "not the girl next door."
In 1990, Aghdashloo took her first small screen role with a two-hour "Matlock" episode. She appeared alongside Ben Kingsley in the 2003 psychological drama "House of Sand and Fog," earning an Emmy nomination for her performance. The actor won a Primetime Emmy for her role as Sajida Talfah in HBO's "House of Saddam" in 2008. Throughout her career, she's been especially drawn to science fiction, which Aghdashloo says makes it easier for women to break out of societal constructs. It was in that genre that she delivered one of her most iconic and powerful performances as Chrisjen Avasarala in "The Expanse," a political-military sci-fi drama set in space. A few of the actor's other notable performances include the role of geneticist Dr. Kavita Rao in "X-Men: The Last Stand," the Oracle in "Percy Jackson: Sea of Monsters," Commodore Paris in "Star Trek: Beyond," and Brenda in "The Flight Attendant."
Bess Rous as Caitlyn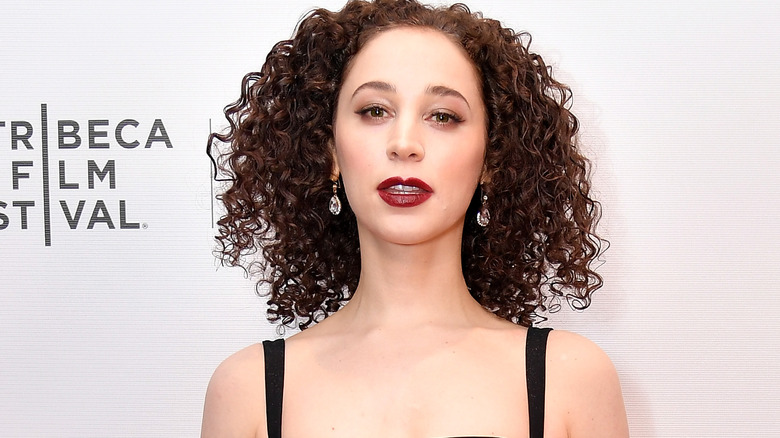 Michael Loccisano/Getty Images
One of the major plot points in "Renfield" is the titular vamp servant's need to join a support group. Here he attempts to work through the turmoil that serving his dark master has wrought in his life. One of the support group members he encounters there is Caitlyn, played by comedy sci-fi veteran Bess Rous. A New Jersey girl, Rous got her start not on the screen but on the ice as a competitive ice dancer. After shifting gears into acting, Rous took a few minor roles appearing in shows like "Third Watch," "Law & Order," and "New Amsterdam" as well as films like Robert De Niro's "What Just Happened?" and the Michael Imperioli-penned and directed film "The Hungry Ghosts."
In 2014, Rous was cast in a main role in "Murder in the First," in which she played a Silicon Valley tech bro's mistress for one season. The following year, she played alcohol-addicted Chester's Mill resident Abby DeWitt in "Under the Dome." Around the same time, Rous appeared in Paul Feig's Yahoo comedy-sci-fi series "Other Space," playing first officer Karen Lapinski on the space-bound UMP Cruiser – which ends up accidentally trapped on the business end of a wormhole. Rous would also join many of her "Other Space" cast members in the 2016 version of "Ghostbusters," which was also directed by Paul Feig.
James Moses Black as Captain J. Browning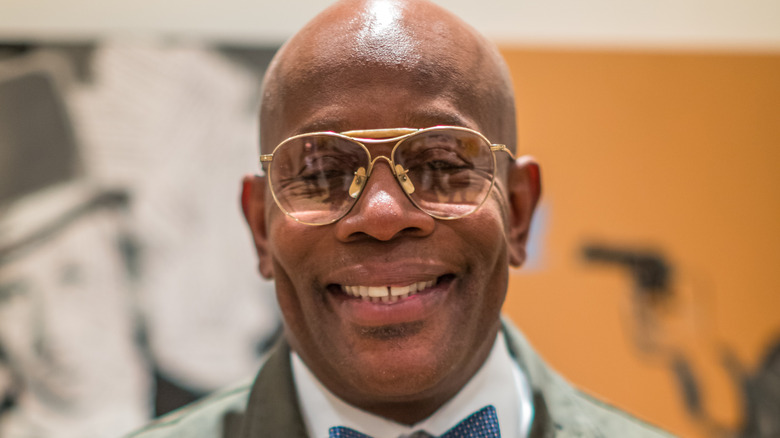 Greg Doherty/Getty Images
A well-known character actor, James Moses Black has appeared in dozens of primetime television shows throughout his career, beginning with his early performances in shows like "The District," "The Orlando Jones Show," and "The Practice." Black is best known for his performance in 2017's "24: Legacy," in which the actor played Director of National Intelligence Donald Simms as he oversaw the operation to capture a terrorist's daughter. 
Black has played a number of law-enforcement roles, appearing in an episode of "Dexter" as Sergeant Jesse Whitaker, and in 2013 he was in an episode of "Criminal Minds," where he played Detective Ron Keaton. Black also played a detective in "Legit," a security guard in "Vegas," and a prison guard in "The Bold & the Beautiful." Besides his dramatic roles, the actor has appeared in a number of comedies including "It's Always Sunny in Philadelphia" and "The King of Queens."
Brandon Scott Jones as Mark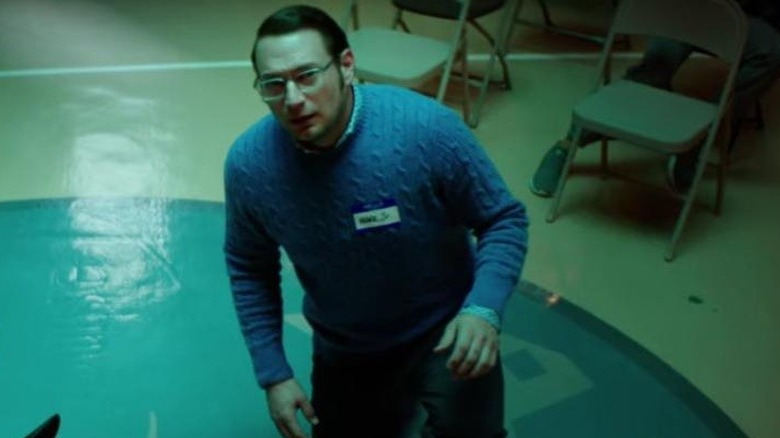 Universal Pictures
The leader of Renfield's support group is an affable fellow named Mark — played by the incomparably funny Brandon Scott Jones — who most viewers may recognize from his role in the CBS series "Ghosts." Kicking off his career as a theater performer with the Upright Citizens Brigade, Jones quickly proved himself a skilled improv actor and comedian. In 2013, he played Olivier Sarkozy in the Vimeo comedy web series "Very Mary-Kate" in which comedian Elaine Carroll played an Olsen twin. He would go on to appear in a couple of episodes of "The Late Show With Stephen Colbert" in 2015, playing Reince Priebus and Kevin Graham on the show.
2016 was a breakout year for Jones, landing him appearances in HBO's "Girls," "Broad City," and "Netflix Presents: The Characters" as well as the film "Other People" alongside Jesse Plemons and Molly Shannon, and "Don't Think Twice" with Gillian Jacobs. In 2018, Jones appeared alongside Melissa McCarthy in "Can You Ever Forgive Me?" — a film based on the memoir of famous literary fraud Lee Israel. The following year, Jones played the flamboyant neighbor of Rebel Wilson's character in the film "Isn't It Romantic?" which also featured Liam Hemsworth and Priyanka Chopra. He later appeared in "The Good Place" as one of the afterlife's most frustrating residents — gossip-loving John Wheaton. Continuing the afterlife theme, 2021 saw Jones appear in "Ghosts" as the post-living revolutionary soldier Captain Isaac Higgintoot, who — along with a cast of colorful oddballs — haunts a bed and breakfast.
Caroline Williams as Vanessa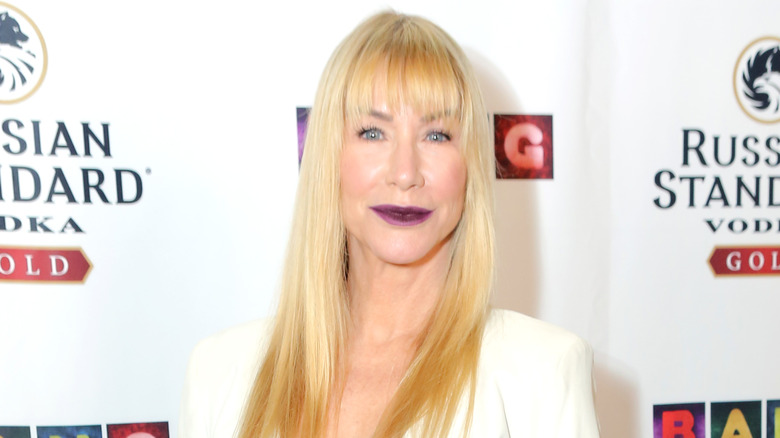 Tasia Wells/Getty Images
As an iconic horror film actor, Caroline Williams is a perfect addition to the "Renfield" cast. Williams' first film appearance was in the 1975 beauty pageant satire "Smile" — which helped launch the careers of actors Melanie Griffith and Annette O'Toole. After a few smaller roles in films like "The Legend of Billie Jean" and "Alamo Bay," Williams landed the role of final girl Vanita 'Stretch' Brock in "The Texas Chainsaw Massacre 2" in 1986. Not long after, she made a few appearances in the primetime dramas "Hunter" and "L.A. Law" as well as the 1988 made-for-TV film "Police Story: Monster Manor."
Williams has continued to appear in a number of slasher films throughout her career. In 1989, she was part of the disastrously bad sequel "Stepfather II." The following year, Williams reprised her role as Stretch in "Leatherface: The Texas Chainsaw Massacre III." Her other slasher and horror films include "Leprechaun 3," Rob Zombie's "Halloween II," "Hatchet 3," "Blood Valley: Seed's Revenge," "Contracted," "Verotika," and "Sharknado: The 4th Awakens." She has also remained active in television through the years with guest roles in shows like "NYPD Blue," "Diagnosis: Murder," and "Grey's Anatomy."
Joshua Mikel as Phil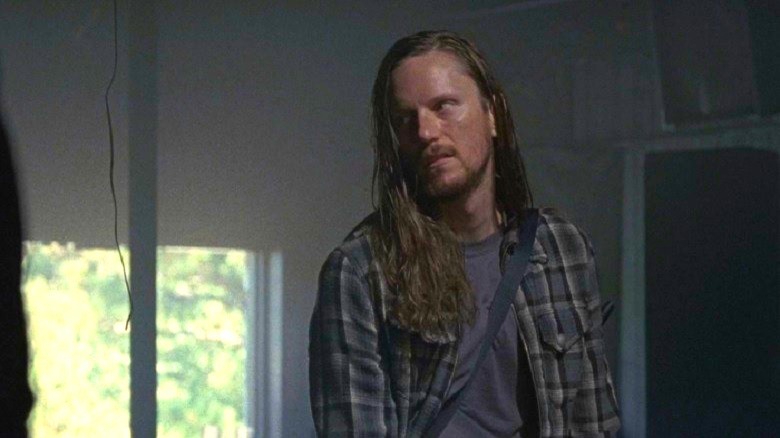 AMC+
Joshua Mikel plays Phil in "Renfield." Mikel studied the arts at Florida State University, working as a storyboard artist while pursuing creative writing and theater. While attending college, Mikel was a touring drummer with his indie rock band Look Mexico before giving it up to focus on his acting career. But he would continue to put his musical background to good use, producing music videos for other artists as a director. A published playwright, Mikel has written six plays with a special focus on young audiences.
Mikel appeared in the second season of "The Walking Dead" as a zombie, only to later return as a cast member in Season 8 — in which he played a Savior named Jared. Along with Xander Berkeley, Robert Patrick, and a few others, he's one of a handful of "The Walking Dead" actors to appear both in "The Terminator" franchise" and "The Walking Dead" universe. He played Logan Gardner in the TV series "The Purge" in 2019 and Lindstrom in the Quibi series "50 States of Fright" in 2020. Mikel's many other film and television credits include the Bruce Willis film "Extraction," "Ozark," and "Mayfair Witches."
Camille Chen as Kate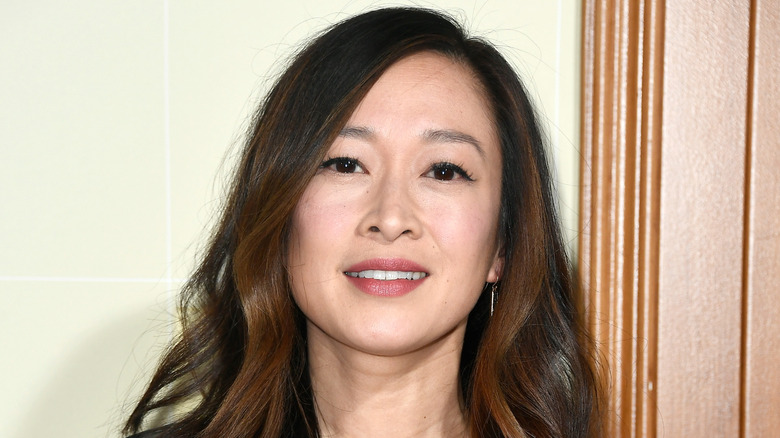 Frazer Harrison/Getty Images
The Taiwan-born Texas girl Camille Chen didn't see herself acting as a kid. Instead, the actor says she bounced around from soccer to swim to cheerleading to choir — which eventually led her to try out for her high school production of "A Chorus Line." While attending school at the University of Texas, Chen got her first paid film role as a featured extra in "Miss Congeniality," playing the part of Miss New Hampshire. After college, she moved to L.A., where she began landing roles within a year.
According to her biography, Chen credits her appearance in "Studio 60 on the Sunset Strip" as her first true break, which she says led to many more fruitful offers. The following year, she played Jenna Chen in "The Ghost Whisperer," going on to land roles in primetime dramas like "Californication," "Law & Order," "Private Practice," and "Law & Order: Criminal Intent." Chen also appeared in "American Horror Story: Asylum" as the reporter who interviews Lana Winters. In 2018, Chen played robbery-homicide police department secretary Grace Kim in "Unsolved: The Murders of Tupac and the Notorious B.I.G." More recently, she played Seattle Fire Department head of public affairs Ari Lan in "Station 19" in 2021.