Mariska Hargitay's Walk Of Fame Tribute To Ice-T Will Give Law & Order: SVU Fans All The Feels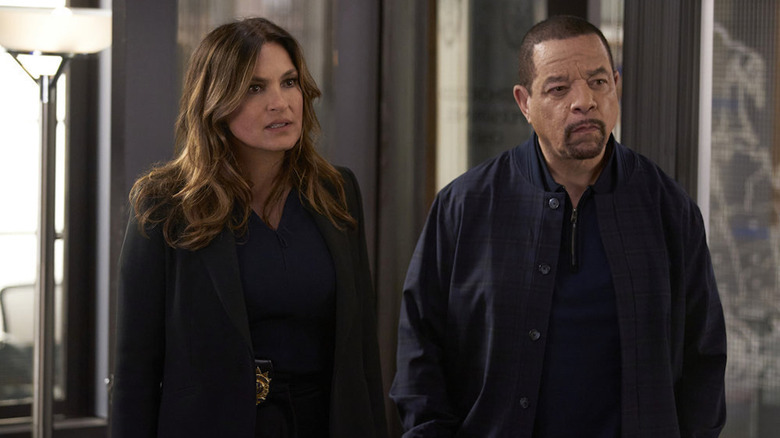 Michael Greenberg/NBC
Some fans might argue that Captain Olivia Benson and Elliot Stabler is the best team on "Law & Order: Special Victims Unit," though Benson and Sergeant Odafin "Fin" Tutuola have proved themselves to be a dynamic duo that could give Bensler a run for their money. Benson and Fin have faced seemingly insurmountable challenges over the years, but they always overcome every obstacle with each other's support. While many characters have come and gone, Benson and Fin have stayed the course. It's clear that they have a personal and professional respect for one another that runs deep. The characters have developed a genuine friendship, a connection that extends to the actors who play them.
One look at Mariska Hargitay's Instagram account will tell you that her friendship with Ice-T is the real deal. Ice-T has openly praised Hargitay's on-set attitude, providing further evidence of a camaraderie forged after more than twenty years working together. Their friendship is very well documented, so it's only fitting that Hargitay gave a touching tribute to Ice-T when he received a much-deserved star on the Hollywood Walk of Fame on February 17.
Mariska Hargitay praises Ice-T's dedication to friendship and artistry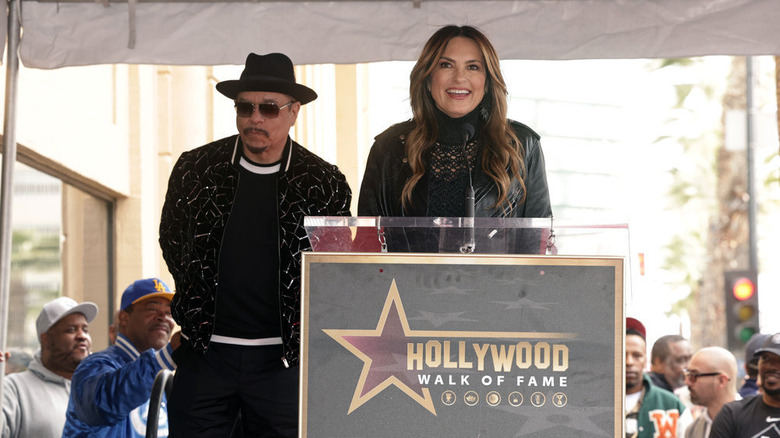 Todd Williamson/NBC
Mariska Hargitay is no stranger to tragedy, which is perhaps why her portrayal of Captain Olivia Benson is particularly poignant. To start her speech, Hargitay explained why the Hollywood Walk of Fame has a special place in her heart. Hargitay's commemorative star sits right next to the one that honors her mother, the late actress Jayne Mansfield, who passed away when Hargitay was three years old. As she praised Ice-T's many talents, Hargitay acknowledged that they've grieved and laughed together during their many years of friendship.
"As simple and as deep and as glorious as that is, and I know that you know in your heart and in your marrow how full the word 'friend' is when I say it to you, but I'm going to explain it anyway. You have been such a joy in my life. You are the embodiment of loyalty. You tell the truth. You keep it real," Hargitay said (via YouTube). However, her closing line was the real tearjerker. "My dear, dear, sweet, wise, brave, unique, fierce, beautiful, precious Ice-T, welcome to this sacred space. My mom and I are happy to have you here," she concluded.
It was enough to make any longtime "Law & Order: SVU" fan reach for the tissues. Thankfully, Ice-T says he'll stay on the show as long as Mariska Hargitay is still there, so viewers can look forward to these two sharing the screen for a while.