Ice-T Confirms What We All Suspected About Mariska Hargitay's On-Set Behavior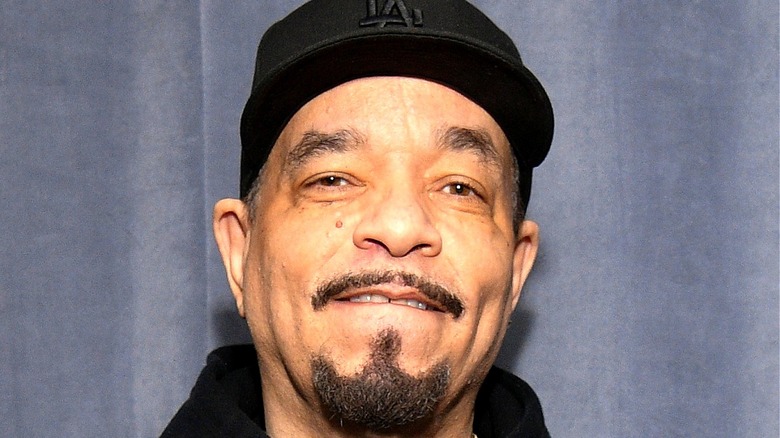 Dia Dipasupil/Getty Images
Since the premiere of "Law & Order: Special Victims Unit" in 1999, Mariska Hargitay has portrayed Olivia Benson. This means that for over 20 years, the actress has graced our screens as the stern, yet compassionate NYPD Captain. During a 2018 appearance on "Live with Kelly and Ryan," Hargitay shared how she landed the role. She revealed that she went on several auditions before meeting with the show's creator, Dick Wolf. The actress explained that she "saw somebody else, another girl," who she believed was also up to play Olivia Benson. She disclosed that while meeting with Wolf, she told him that "this is [her] role."
"I said 'I saw somebody out there and I think you're a little confused.' [Wolf] laughed," said the actress. Hargitay then revealed that the other actress was auditioning for a different character, and Wolf was just interested in her for Olivia from the get-go.
As Hargitay plays one of the most beloved characters on the NBC series, some fans may be curious how she acts in real life while the show is in production. While speaking to Page Six in January 2017, musician and actor Ice-T gave some insight into how Mariska Hargitay interacts with the cast and crew of "Law & Order: Special Victims Unit."
Ice-T discussed his on-set relationship with Mariska Hargitay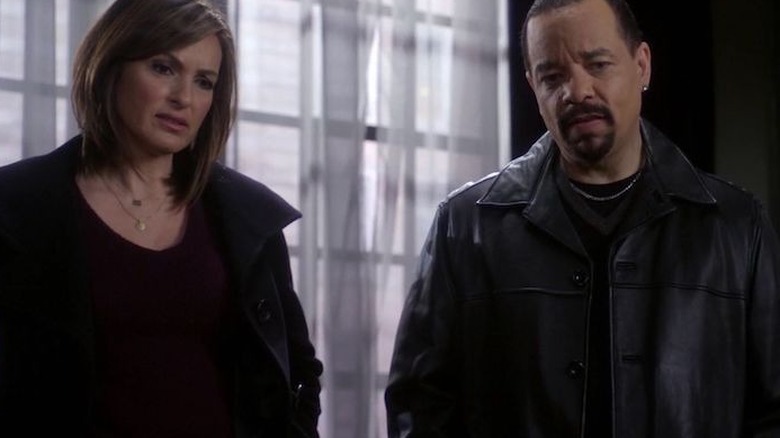 NBC
During the Page Six interview, "Law & Order: SVU" star Ice-T, who plays NYPD Sergeant Odafin "Fin" Tutuola, shared how he feels acting alongside Mariska Hargitay. He asserted that "[o]ne of the best things about working on this show is Mariska is not a b***h." He then suggested that the actress continually puts effort into her performance.  "She does not come on set with a bad attitude, and she is always on point," the rapper continued.
During a joint interview on "Late Night with Seth Meyers" in September 2018, Ice-T and Hargitay shared their feelings on being "Law & Order: SVU" castmates since 2000. Ice-T revealed that he had a fondness for all of his co-workers.
"I think the best thing about our show is that everybody on our show that we work with is so wonderful. It's easy. You know, I love Mariska. We get along. Just the work environment is so fun," said Ice-T, who also complimented his co-star for having a great sense of humor — seemingly the exact opposite of her stoic, serious character. Hargitay shared similar sentiments, stating, "people throw the word family around but after 20 years, it's true." 
Hargitay also complemented Ice-T's work ethic, saying that in her 20 years on "SVU," she had never seen Ice-T "come to work in a bad mood" or be ungrateful. "[He is] always ready to work. Always ready. He's never complained," she continued.