The Last TV Series Richard Belzer Was In Before He Died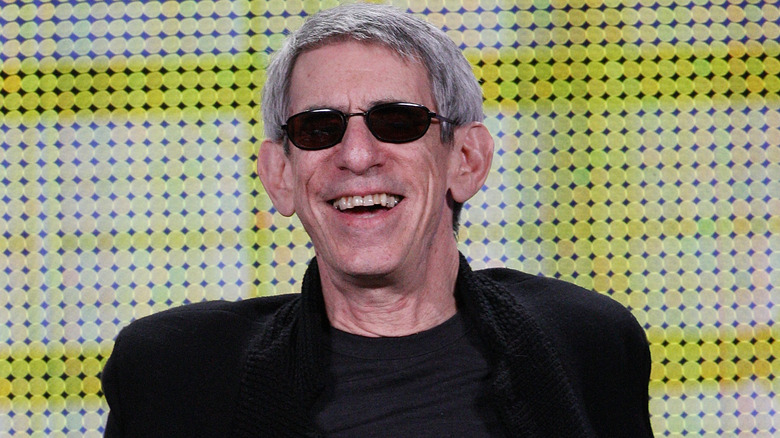 Frederick M. Brown/Getty Images
Known for his portrayal of Detective John Munch, actor and comedian Richard Belzer has died at the age of 78. The cause of his death has been attributed to old age and health issues.
Belzer appeared in an impressive variety of projects over the course of his storied career, though Munch proved to be his most notable role by a landslide. After originating the character on "Homicide: Life on the Street" in 1993, Belzer went on to make Munch an integral part of the "Law & Order" franchise. After the actor became a main cast member of "Law & Order: SVU" in 1999, audiences got to know more about Munch, an offbeat conspiracy theorist with a rebellious streak. Belzer went on to reprise the role on shows like "The X-Files," "Arrested Development," "The Wire," "30 Rock," and "The Beat," appearances that make Munch one of the longest-running characters in television history.
It makes sense that Belzer got his start as a stand-up comedian because Munch is known for his deadpan delivery and sardonic worldview, personality traits that he retained regardless of what show he was on. As Munch, Belzer had an effortless on-screen presence, a comportment that made the character a welcome sight no matter the context. As we bid farewell to an amazing character and the impressive actor who brought him to life, let's take a look at the last television series Belzer appeared in before his death. 
Richard Belzer guest starred on American Dad! as Munch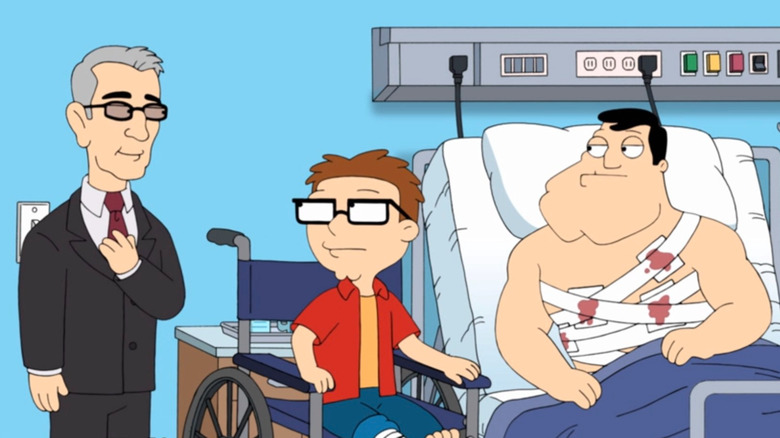 Fox
"Law & Order: Special Victims Unit" is a series that's known for exploring violent themes, but viewers could always rely on Munch for a quippy one-liner or sarcastic comment, a wry sense of humor that Richard Belzer fine-tuned over the years. The actor leaned into the lighter side of the character for a brief cameo in a 2016 episode of "American Dad!".
Belzer's final television appearance occurred in a Season 11 installment titled "Next of Pin." The installment features several storylines, though the central focus concerns Stan (Seth MacFarlane) and Steve's (Scott Grimes) father-son relationship. Stan and Steve usually don't have much in common, though that changes when they realize that they both enjoy bowling. After Steve discovers that he has a knack for the sport, Stan decides to stab his own son out of jealousy. With his bowling career ruined, Steve begins looking for his attacker, only for his investigation to lead him right back to his own father. Chaos ensues and both men wind up in the hospital. They are greeted by a detective, voiced by Belzer and heavily implied to be John Munch, who offers Steve a new path as an investigator. 
It's a brief appearance, though Belzer brings that signature Munch flair to the character's animated counterpart. Thankfully, the actor played Munch so many times that audiences of all ages will be able to enjoy Belzer's portrayal for years to come.