Law & Order: SVU Star Richard Belzer Dead At 78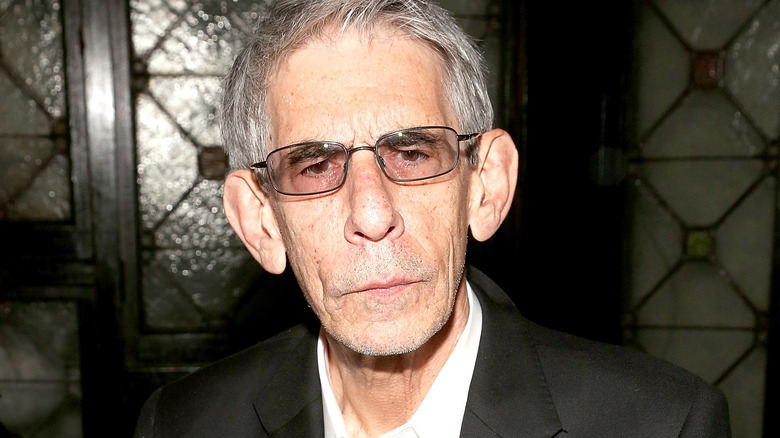 Paul Zimmerman/Getty Images
"Law & Order: Special Victims Unit" icon Richard Belzer is dead at 78. The Hollywood Reporter confirmed on February 19 that the actor and comedian passed early Sunday morning in his southern France home. A close, unidentified friend of the actor revealed that Belzer has been suffering from "lots of health issues." 
News of the actor's death on Sunday shocked the industry, including his closest friends and colleagues. Actress Laraine Newman was the first to post a tribute for her late friend on Twitter. "I'm so sad to hear of Richard Belzer's passing. I loved this guy so much. He was one of my first friends when I got to New York to do SNL. We used to go out to dinner every week at Sheepshead Bay for lobster. One of the funniest people ever. A master at crowd work. RIP dearest," she wrote. Newman and Belzer previously worked on "The Midnight Special" variety show together and met during their time on "SNL." Former "SVU" showrunner Warren Leight also commented on the news of Belzer's death on Twitter. "Richard Belzer was the first actor to welcome me when I started at SVU. Open, warm, acerbic, whip smart, surprisingly kind. I loved writing for Munch, and I loved being with Belz. We sensed this would be his parting scene. Godspeed Belz," he wrote.

Richard Belzer started his career as a stand-up comedian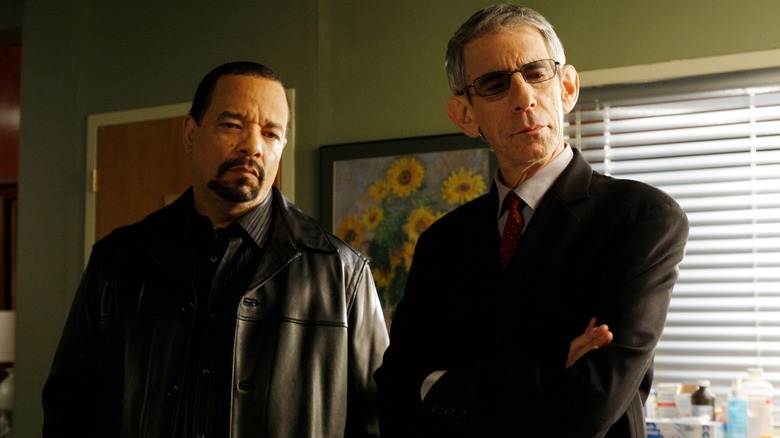 NBC
Richard Belzer was most known for his work as Detective John Munch in the "Law & Order" universe, who later became a Sergeant at Manhattan's SVU. He appeared in a whopping 326 episodes throughout 15 seasons alongside Mariska Hargitay and Ice-T, who played his longtime partner Fin Tutuola. Belzer also appeared in the original "Law & Order" and "Law & Order: Trial By Jury." Munch first appeared on NBC's "Homicide: Life on the Street," but moved to "SVU" in 1999. 
The actor began his career in entertainment as a stand-up comedian. According to People, Belzer was hired as a warm-up comic for the audience at "Saturday Night Live" in 1975 and was adamant Lorne Michaels promised him a spot on the official cast, but that never came to fruition. He only appeared in three episodes, but was never an official cast member. 
In the early 80s, Belzer appeared in very small roles in "Scarface" and the TV series "Miami Vice" among others. He also landed a role in the 90s "The Flash" series, where he played Central City reporter Joe Kline for 10 episodes. 
Belzer's John Munch appeared outside of the Law & Order universe often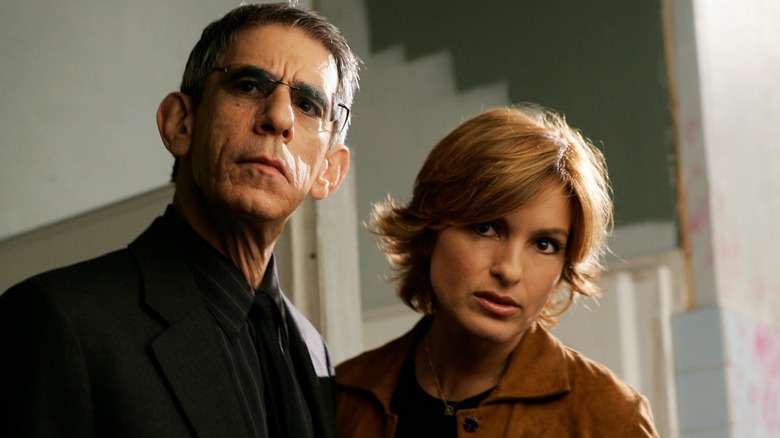 NBC
Following the actor's passing, several of his fans on social media recounted wrestler Hulk Hogan's infamous appearance on Belzer's talk show "Hot Properties" to promote "WrestleMania." While showing off his moves, Hogan put Belzer in a chokehold, eventually dropping him. According to The New York Times, Belzer would go on to sue Hogan out of court.
While his brief beef with Hogan made the comedian famous, it was his gig as one of television's most notable cops that made him a household name. Landing the role of Munch on "Homicide: Life on the Street" in 1993 was undoubtedly Belzer's breakout role, despite working in the industry for almost 20 years at that point. The character even had a crossover appearance on "The X Files" in 1997. Additionally, Munch would show up on "30 Rock," "Arrested Development," and "Unbreakable Kimmy Schmidt," to name a few.
Belzer's penchant for comedy could be seen in his performance as Munch, as his back-and-forth with Fin Tutuola was utter perfection. Munch always had a smart comment waiting to come out and often broke tension among his tightly wound colleagues. Belzer will be missed.