Disney Reveals The Release Window For Mufasa: The Lion King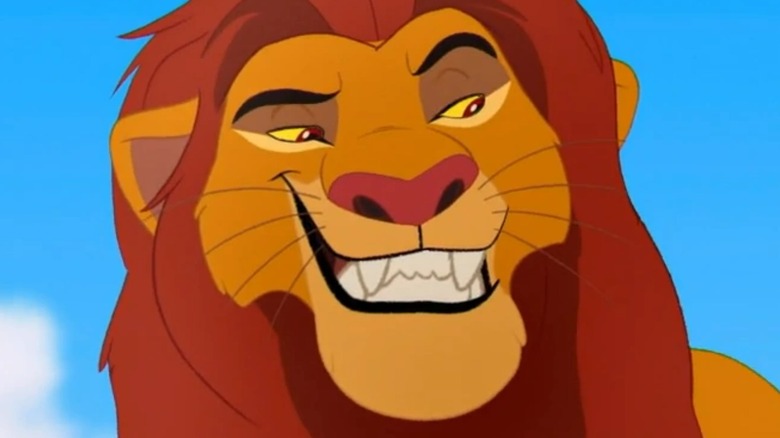 Disney Channel
"The Lion King" is among Disney's most legendary titles — a status it's unlikely to lose any time soon. The original 1994 animated feature remains beloved by virtually all who've given it a watch, and the remake that arrived in theaters in 2019 took in well over $1 billion at the worldwide box office. It doesn't hurt that the franchise boasts several characters that have gone on to become pop culture icons, too. While names like Rafiki and Zazu certainly have their fans, Simba is undoubtedly the crown jewel of the IP.
Voiced by Matthew Broderick in the original and Donald Glover in the reboot, Simba has always stood as the face of "The Lion King." After all, his journey from a young, scared exile to the leader of his pride atop Pride Rock is at the core of the franchise, no matter the continuity in question. However, Simba's story can only be retold so many times, so it should come as no surprise that Disney plans to expand the scope of the "Lion King" canon by shining a spotlight on another immensely important character: Mufasa.
Yes, Simba's father, Mufasa, who instilled in him lessons of leadership and responsibility, will star in his own prequel movie. Here's what we know about it so far and when we can expect to check it out.
Mufasa will arrive in theaters in 2024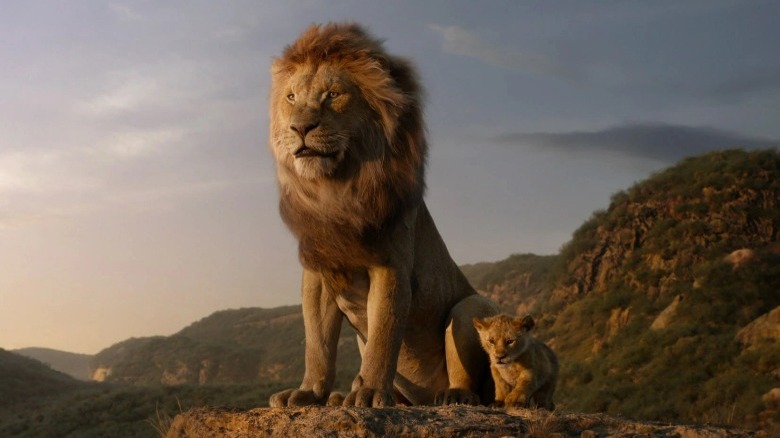 Disney
As revealed at the 2022 D23 Expo, "Mufasa: The Lion King" is on its way down the production pipeline. In a tweet from the official Twitter account of Walt Disney Studios, it came to light that the film will arrive in 2024, though a specific date hasn't been announced. Variety reports that Barry Jenkins of "Moonlight" fame will take on directing duties and that the film is a prequel to the 2019 "Lion King" remake. Aaron Pierre and Kelvin Harrison Jr. will voice the younger versions of Mufasa and his scheming brother Scar, replacing James Earl Jones and Chiwetel Ejiofor, who voiced them as adults in the 2019 movie.
It has yet to emerge online as of this writing, but Variety revealed that a brief teaser was shown at D23 exclusively for those in attendance. It opens with Rafiki (John Kani) speaking in front of a group of lion cubs about the early life of the famed Mufasa and how he rose as the leader of Pride Rock. As it turns out, not only is he not of royal lineage but he was orphaned as a child when a flood separated him from his family. "In this place, a lion was born without a drop of nobility in his blood. The lion who would change our lives forever," Rafiki says, with Timon (Billy Eichner) lamenting that he won't appear in the film.
As 2024 draws nearer, it'll be interesting to see what "Mufasa: The Lion King" has in store.