Ant-Man 3's Biggest MCU Cameo Was Wasted (& Could Have Been Comedy Gold)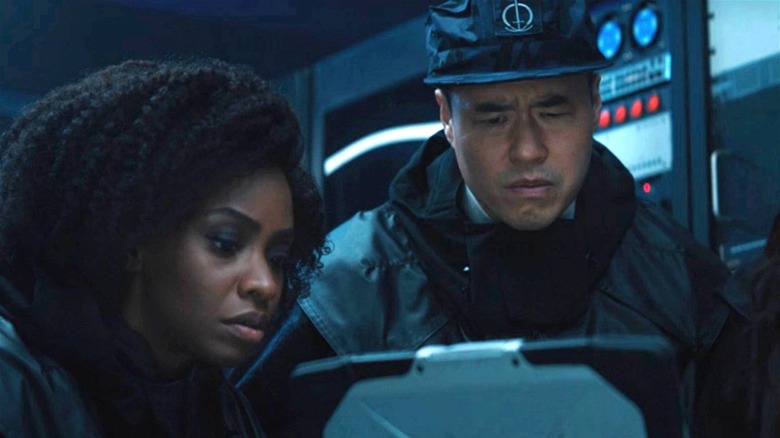 Marvel Studios/Disney+
At this point in our entertainment culture, the art of the cameo has become less of a surprise and more of an expectation. That's not to say that it's still not as exciting and enjoyable, especially for fans who are zeroed in on a massive franchise, such as the Marvel Cinematic Universe. Not many will argue against the fact that it's almost guaranteed that new MCU movies will include moments of multiple characters who've been introduced in prior films or are there as a preview for one that's upcoming. 
Whether it's obvious or near impossible to spot, the discussion between fans has gradually shifted from 'who got a cameo' to 'how did the cameo rank in comparison to others?' Now the growing scrutinization brings up debates on whether or not a specific on-screen pop-up was satisfying or a blown opportunity.
When scrolling through MCU movies over the years, fans know that there have been plenty of subtle (and some not-so-subtle) cameo appearances. The "Guardians of the Galaxy" crew popped up in "Thor: Love and Thunder," Samuel L. Jackson's Nick Fury showed up in "Iron Man," and of course, there are all the brilliant Stan Lee moments. The latest film in the ever-growing list of MCU flicks is the recently released "Ant-Man and the Wasp: Quantumania." 
Naturally, the movie continues the ongoing trend of these fun nods to characters, however, there was one short appearance that felt like it totally missed the mark, simply because it was a wasted opportunity of potential comedy gold.
Fans should have gotten at least one card trick
Marvel fans are hitting theaters to see the latest film, "Ant-Man and the Wasp: Quantumania," and what they're getting is a fun, action-packed chapter in the ongoing franchise. The film has its fair share of easter eggs and cameos, and one of them was the appearance of Agent Jimmy Woo (Randall Park). Jimmy first popped up in the previous "Ant-Man and the Wasp" film, originally tasked to supervise the house arrest of Scott Lang (Paul Rudd). 
Despite already showing up again in the "WandaVision" series, plenty of fans must've been thrilled to see him in this latest movie. However, there was surely some disappointment in the fact that not only was the appearance extremely brief, but it didn't provide the humorous interaction between him and Scott that could've easily been included.
When we first meet Jimmy Woo in "Ant-Man and the Wasp," despite coming across as a serious authority figure, he quickly provides some great comedic moments. One particular reoccurring interaction is his sudden interest in card tricks, a silly skill that continues to follow the character over multiple MCU scenes and projects. But here, in this latest cameo, all we see is Scott having lunch with Jimmy. 
As satisfying as it was to see them still connected, it was void of the comedic back-and-forth that could have so easily happened. It's interesting to ponder what the cameo's purpose actually was, as it could've been as simple as reminding fans he exists. With talk of a possible spinoff series, there will be plenty of ongoing speculation regarding that appearance.