Todd McFarlane Provides Comprehensive Spawn Movie Update, Including Jamie Foxx's Status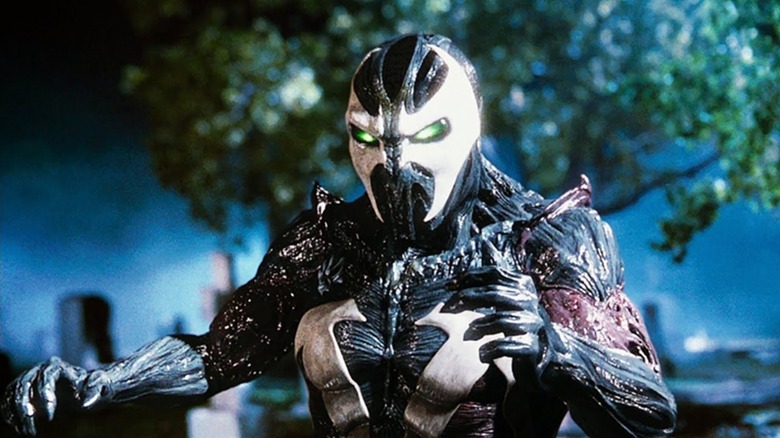 New Line Cinema
Todd MacFarlane's "Spawn" comics have been going strong since the 1990s, but Image Comics' resident demonic mercenary hasn't had the best experiences on the screen. The 1997 live-action "Spawn" movie starring Michael Jai White was critically lambasted at the time, though it has since found some fans among connoisseurs of B-grade action-horror. "Spawn: The Animated Series," meanwhile, was very well-received, but it was quite short-lived. Needless to say, a new adaptation is long overdue.
Fortunately, what's old eventually becomes new again, especially when it comes to Hollywood and superhero properties. A "Spawn" reboot has been in development since 2016 with Jamie Foxx attached to play Al Simmons and his supernatural alter ego. At the time, MacFarlane promised that the "Spawn" reboot will be "dark and scary," making it more in line with the source material.
Furthermore, it was announced last year that Scott Silver ("Joker") and Malcolm Spellman ("The Falcon and the Winter Soldier") had been hired to write a script for the long-gestating film. With that in mind, what's the current status of the project, and is Foxx still up for playing the title character?
A long, hard road out of development hell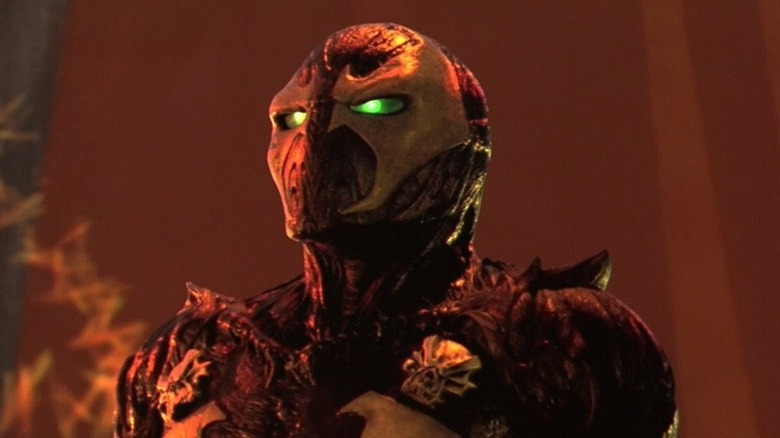 New Line Cinema
Spawn is a guy who knows all about hell. He was sent to the pit after he died, but he escaped and has been fighting demons ever since. The character has no problem dealing with that type of hell, but development hell is another story. As of this writing, the "Spawn" movie is still a work in progress, but the project is still very much alive.
In an interview with CBR, Todd MacFarlane confirmed that Scott Silver and Malcolm Spellman are still involved in developing the script, and the goal is to have the final draft complete by the middle of the year. However, the "Spawn" creator also noted that these plans could be altered due to an upcoming writer's strike that will interfere with projects across the industry. Still, that's the general timeframe he has in mind for shopping the script around.
While it might take a while for the project to materialize, Jamie Foxx seems happy to wait. MacFarlane revealed that he's not only still attached to the reboot, but he's the most passionate person currently involved. "He may be more in love with Spawn than I am," MacFarlane said. Furthermore, if the movie does go ahead, it may lead to a franchise.
Todd MacFarlane has lofty ambitions for Spawn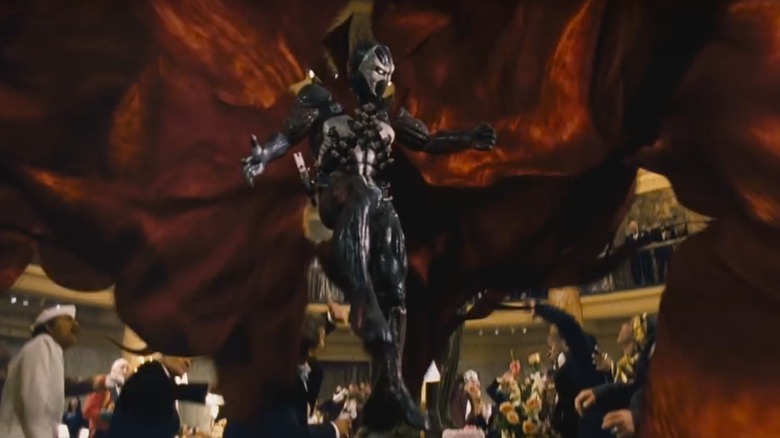 New Line Cinema
Todd MacFarlane doesn't want to stop at just one "Spawn" movie. During the conversation with CBR, he discussed the possibility of announcing a trilogy of movies when the time comes to release more concrete information. Additionally, the creator teased a cinematic universe involving other characters from his impressive library, though he isn't getting his hopes up quite yet.
"My pitch to Hollywood is just going to be: 'Here are my 400, 500 characters [from] over 30 years. Here are my new books. I'm going to be doing it for the next 10 years while you're making a Spawn movie, so this number's just going to get bigger. Do you think any of those characters beyond Spawn have any value?'" If the answer is "potentially," he'll take it from there.
In the meantime, he still needs to get the "Spawn" reboot off the ground; however, the notion of an entire cinematic universe based on MacFarlane's creations is still exciting to think about.