Early Roles The Cast Of 1923 Probably Wants You To Forget About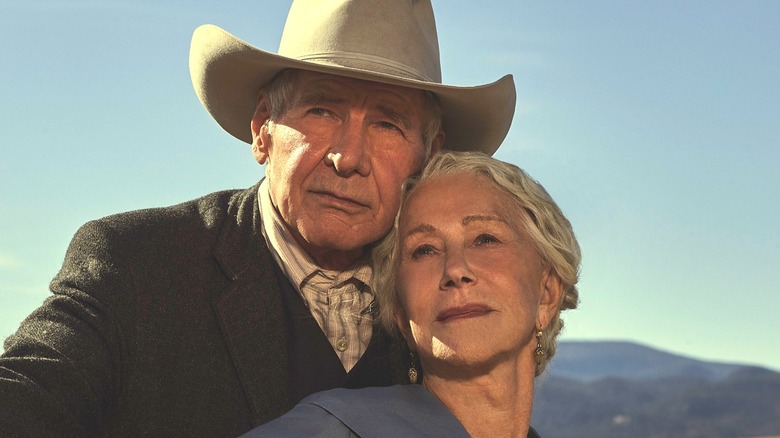 James Minchin III/Paramount+
The expansion of the "Yellowstone" universe began with "1883," a miniseries that chronicled the Dutton family's ancestors as they made their way North to found the ranch they'd call home for more than a century. While fans wouldn't get a follow-up season, they would get a sequel, set 40 years later, in the aptly titled spin-off "1923." 
This series is centered on a new family leader, Jacob Dutton, and sees the ranch come under attack from rival forces. An all-new cast is headlined by Hollywood legends Harrison Ford and Helen Mirren, who are supported by a mix of veteran character actors and promising fresh faces. Already, "1923" stands to be one of the best works in any of their filmographies, including Ford's, despite a career that touches parts of six decades. For newcomers and veterans alike, "1923" is sure to send their newest fans scurrying to IMDb to discover their earlier work across TV and movies — which may be causing those actors some consternation.
After all, no matter how talented the actors are and no matter how impressive their performances are on "1923," just about every one of them has a project in their past they'd probably not want us watching. Maybe it's an awful film they wish they'd never made or a goofy role they took early in their career. Either way, we've compiled a list of roles from the cast of "1923" that they're probably hoping we all would forget about.
Sebastian Roché in Pegasus vs. Chimera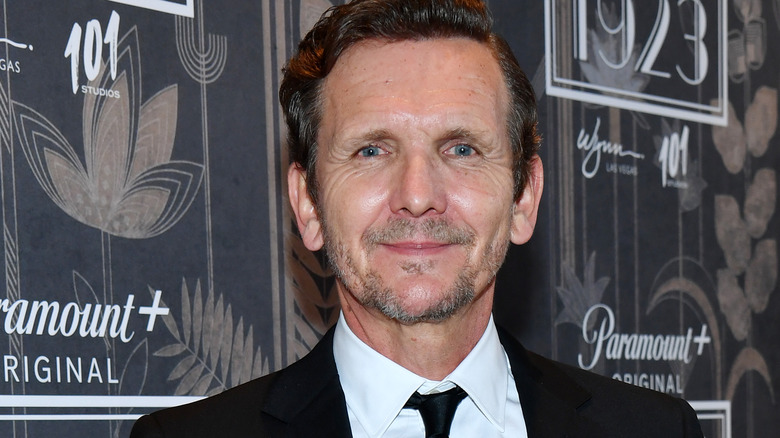 Denise Truscello/Getty Images
While audiences have been gripped by the story of the Dutton family's fight for the Yellowstone ranch in "1923," a dueling narrative is taking place on the neighboring reservation. There we meet Teonna, a young indigenous woman forced to attend a Catholic school but refuses to forget her heritage. This makes her the subject of abuse from the cruel and unforgiving sisters there — as well as the headmaster, Father Renaud, played by French-American actor Sebastian Roché.
Roché might now count "1923" as his most highly acclaimed work, as his long career has been littered with forgettable projects. However, none were as lamentable as the 2012 schlockbuster "Pegasus vs. Chimera." A made-for-TV flop, it's a limp, lifeless attempt at an epic fantasy made for TV, so you can already guess just how bad it is. Roché stars as a blacksmith who teams up with a princess (Nazneen Contractor) and a mighty witch (Rae Dawn Chong) to slay a powerful beast that has tormented their kingdom. To do it, they summon a mythical Pegasus to help, and with the added assistance of some eye-rolling low-budget CGI, they might have a chance at victory.
At the end of the day, we know actors will take work when they're struggling or just something to pay the bills between bigger projects. However, after securing a recurring role in "The Originals" the very next year, Roché might regret lowering himself to dreck like "Pegasus vs. Chimera."
Robert Patrick in Equalizer 2000 and Future Hunters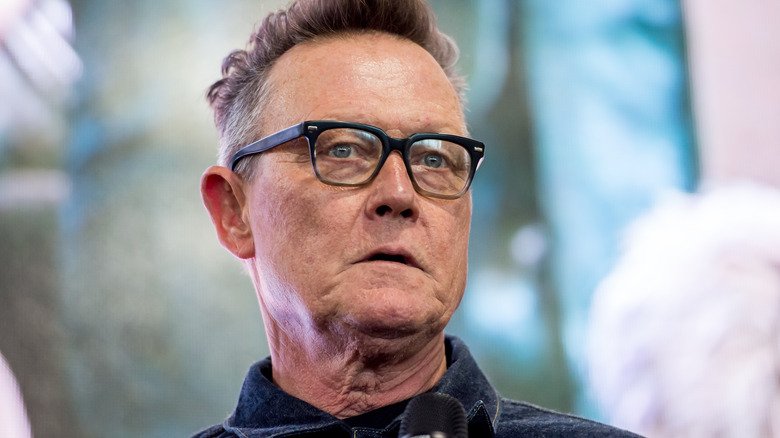 THX Images/Shutterstock
Viewers may not even have recognized the actor playing Sheriff McDowell in "1923" under a mustache and cowboy hat. However, look a little closer and you'll realize that it is actor Robert Patrick, the T-1000 in "Terminator 2: Judgement Day." Patrick has plenty of other acclaimed roles, including Doggett in  "The X-Files" and White Dragon in "Peacemaker." Of course, before he was a superstar, Patrick took what roles he could find, starring in a pair of bad B-movies so connected that we have to mention them both.
First is "Equalizer 2000," a post-apocalyptic "Mad Max" rip-off directed by Filipino filmmaker Cirio Santiago. A quasi-sequel to fellow B-movie "Wheels of Fire," this film is about a man named Slade (Richard Norton) who builds a giant gun that will help him defeat a gang of marauders, with Patrick playing a futuristic warrior. A year later, "Future Hunters," again from director Cirio Santiago, saw Patrick in the role of an entirely different man named Slade who is gifted a magical spear from a time-traveling hero with a giant gun (also played by Richard Norton) who needs his help changing the future. 
There, Patrick uses the spear to battle a kung fu mafia, biker gangs, and Nazi thugs. If you're confused, we're not surprised because none of it makes any sense. More than just cheap and awful, the movie's unexplained similarities to "Equalizer 2000" make it all the more baffling.
Marley Shelton in Warriors of Virtue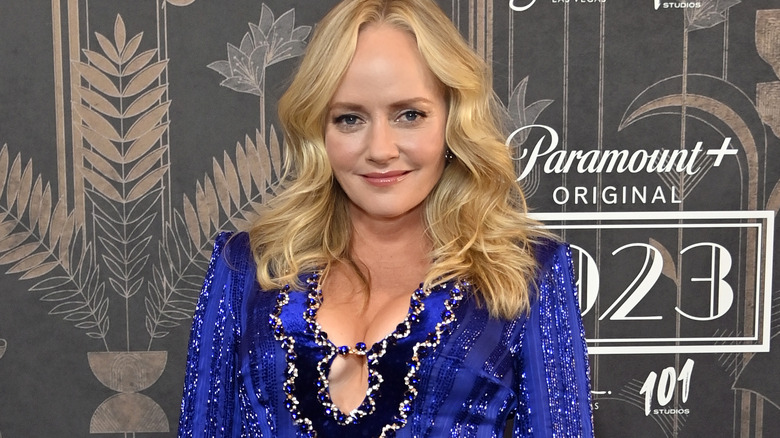 David Becker/Getty Images
Marley Shelton stars in "1923" as Emma Dutton, wife of John and mother of Jack. The women of the frontier have important roles to play, but when Emma loses everything, she becomes unsure of her place. However, "1923" isn't the first prestige drama for Shelton, nor her first acclaimed hit, as she had previously made appearances in "Mad Men" and "Manhunt," as well as movies like Quentin Tarantino's "Grindhouse" and a pair of "Scream" films where she played Deputy Hicks. Still, they havn't always been hits for Shelton, and in 1997 she starred in a woefully terrible martial arts fantasy film titled "Warriors of Virtue."
The film follows a young man named Ryan (Mario Yedidia) who is introduced to an ancient text called the Book of Tao. Somehow, magical forces draw him into the fantastic realm from the book and now he must ally himself with other mystical heroes like Master Chung (Chao Li Chi) and Elysia (Shelton) to stop the evil plans of warlord Komodo (Angus Macfadyen).
Ultimately, "Warriors of Virtue" attempted to take advantage of popular franchises like the "Power Rangers," dressing it up for the big screen while somehow making it even worse. It was even said to be so bad that legend has it that film critic Kale Klein reportedly vomited at an early press screening.
James Badge Dale in Nola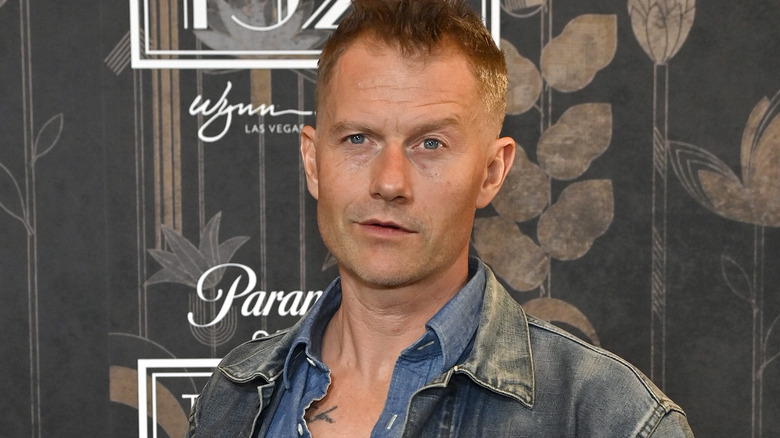 David Becker/Getty Images
In "1883" we were introduced to little John Dutton, the namesake of Kevin Costner's leading man in "Yellowstone." Flash forward 40 years and we meet an older John in "1923," a seasoned cowboy and right-hand man to Jacob Dutton. He's played by character actor James Badge Dale, who might be Hollywood's most underrated actor, impressing audiences in supporting roles in shows like "24" and "The Pacific." Unfortunately, an early attempt at being a big screen leading man led to the disastrous 2003 rom-com "Nola."
The film stars Emmy Rossum (who might be recognized today for her role in "Shameless") as Nola, a young woman from an abusive home who leaves to seek out her biological father. Dale plays Ben, a New York law student slash fry cook, and sparks fly. However, soon the struggling Nola winds up turning to work as an escort. After falling into a dark cesspool of New York's seedy sex trade, she is pursued by an ambitious reporter (Steven Bauer) looking to write about her story.
Not surprisingly, the film sits at a putrid 0% on Rotten Tomatoes. Megan Lehmann of the New York Post dragged its "dubious script that detonates into a full-blown disaster," while Elizabeth Weitzman of the Daily News called it "so laughably preposterous that it's thoroughly entertaining." Beyond the bad reviews, the movie's outlandish story, groan-inducing romance, and sleazy tone make this more than regrettable.
Brandon Sklenar in Temple
Denise Truscello/Getty Images
Among the many standouts of "1923" has been Brandon Sklenar as Spencer Dutton, the son who wasn't yet born during the events of "1883." Sklenar's strong performance may also come as something of a surprise because his previous work hasn't been as prolific as the rest of the cast, nor as well-regarded as he might like. Though he did make small appearances in episodes of hit shows like "New Girl" and "Westworld," he's also been in quite a few clunkers, including the 2017 film "Temple."
The directorial debut — and so far only directorial effort — of Michael Barrett, husband of actress Anna Faris, "Temple" was penned by Simon Barrett (no relation), the scribe responsible for "You're Next" and "The Guest." A pale imitation of J-horror, "Temple" rips off Japanese sub-genres and doesn't do a particularly good job of it. The film stars Logan Huffman, Natalia Warner, and Sklenar as three Americans who travel to Japan to continue the study of ancient temples there that are rumored to be haunted. 
Predictable twists and turns result, and none of it is at all convincing or even terribly frightening. It all comes across as a cheap attempt to slap together a movie for a quick cash-in. Full of tired cliches and homages to better films, "Temple" falls on its face in an effort to get audiences jumping out of their seats.
Julia Schlaepfer in American Horror Stories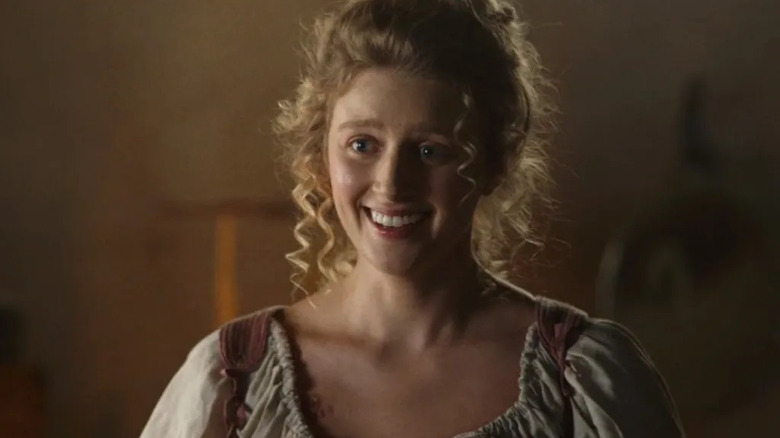 FX on Hulu
Alongside Brandon Sklenar is actress Julia Schlaepfer as Alex, Spencer Dutton's newfound love, who's been another revelation on "1923." At first a lovelorn English lady trapped in an arranged marriage, she runs off with Spencer Dutton and is swept into a world of peril. This is not unlike Schlaepfer's career, as she's only recently begun her Hollywood journey, and "1923" has overnight catapulted her into one of the hottest roles on television. Still, even as a relative newcomer, she already has one part she would likely want us to forget — when she played Celeste in what is generally regarded as the worst episode of "American Horror Stories."
A spin-off anthology of the wildly popular "American Horror Story," the episodic series has never been as well-received by fans as its parent series but has still managed to turn out a few standout episodes. Season 2's "Milkmaids," however, is decidedly not one of them. Set during an outbreak of smallpox in 18th-century New England, the story puts Schlaepfer in the role of Celeste, a woman whose magical pus-filled boils are said to cure the devastating plague. 
Admittedly, the episode does manage to deliver the kinds of nausea-inducing chills you might want from a series like "American Horror Stories." However, reviews were unkind — to say the least, with Bloody Disgusting calling it a "gross, graceless, gaudy episode," while IMDb users have ranked it at the bottom of the series.
Jerome Flynn in Best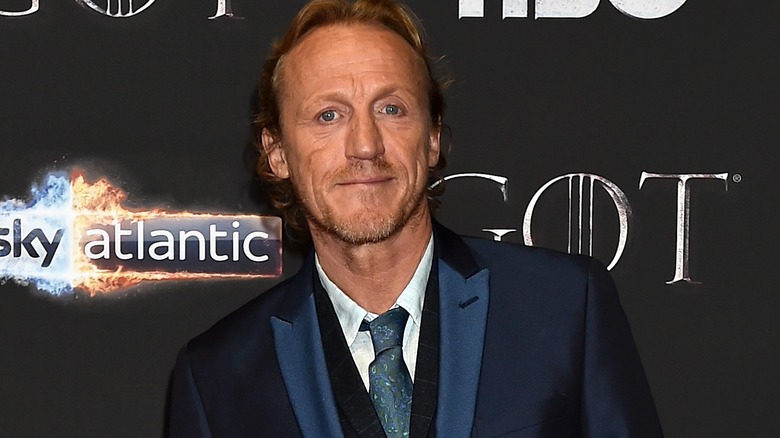 Charles Mcquillan/Getty Images
Fantasy fans will know Jerome Flynn for his role on HBO's "Game of Thrones," and in 2022 he joined the cast of "1923" as the vicious Banner Creighton, a Scottish sheepherder who wants nothing more than to take down the Duttons. With a career stretching back to the '80s, Flynn has had his high points, from his role on "Ripper Street" to his part in the 1992 BBC drama "Between the Lines." However, his filmography also has a few stains on it, most notably the 2000 film "Best."
A sports biopic, "Best" is probably the worst film in Flynn's career, a lackluster look at the life of Northern Irish footballer George Best. While the title role is filled by John Lynch, Flynn stars as Bobby Charlton, his teammate at Manchester United. The film chronicles Best's astonishing skill, his rise to the top of the sport, and his problems with alcohol and — perhaps most notoriously –  with women. Unfortunately, the film comes across more like a dramatized gossip column, full of repetitive, sensationalist tripe attempting to stir oohs and aahs from a puritanical audience.
In their review, Variety pulled no punches, calling the film "a relentlessly dreary biopic ... this miscast and misconceived mishmash scores no goals." Aspiring to be great drama, it wound up a low point in the career of everyone involved. Thankfully, it was early enough in Flynn's career that he was able to rebound.
Darren Mann in Even Lambs Have Teeth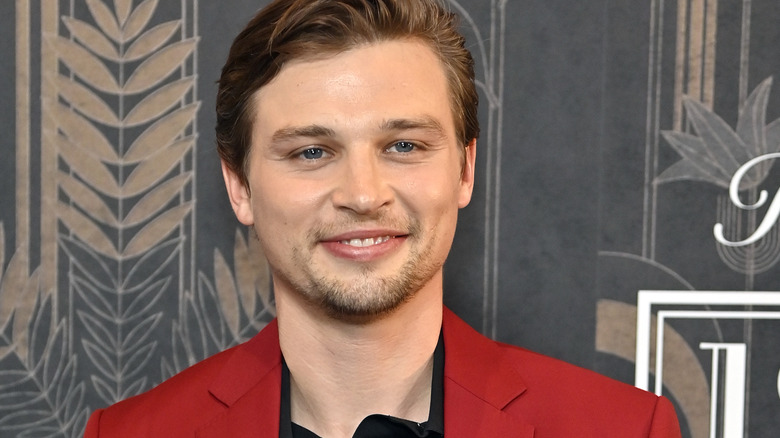 David Becker/Getty Images
Darren Mann stars in "1923" as a Dutton we never knew about — Jack, son of John. A young man soon to be wed to the neighboring rancher's daughter Elizabeth, Jack is a brash cowboy eager to fight and defend his home. Mann is no newcomer, and "1923" marks his second time as part of a show's main cast following his role as Travis on "Fortunate Son." He's also had roles on a string of hits, including "Animal Kingdom" and "Chilling Adventures of Sabrina," but he hasn't been so lucky on the big screen. His worst role was as another character Travis in the 2015 horror flop "Even Lambs Have Teeth."
Written and directed by Terry Miles, "Even Lambs Have Teeth" is clearly trying to be a modern-day update of cheap exploitation flicks like "I Spit on Your Grave." The movie centers on a pair of young women (Tiera Skovbye and Kirsten Zien) who are kidnapped and tortured only to escape and seek bloody revenge. The problem is that it's a premise we've seen many times at this point, and the movie does nothing new with it. In fact, it even lacks the gore fans of the genre are looking for. Meanwhile, its tongue-in-cheap vibe makes it one of the most tasteless attempts at horror you'll see. 
The good news is, it doesn't seem like anyone actually did see it — something we're betting Mann is thankful for.
Michelle Randolph and Darren Mann in House of the Witch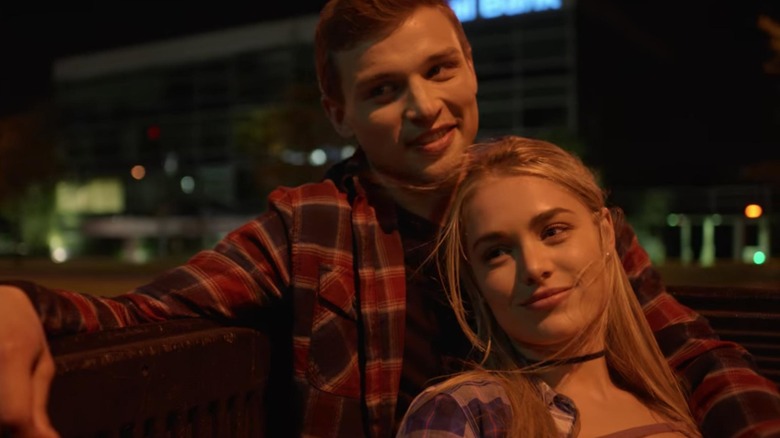 Syfy
Actress Michelle Randolph stars in "1923" as Elizabeth Strafford, the young lover of Jack Dutton and his wife-to-be, who is nervous but excited about becoming the wife of a rancher. Another newcomer, Randolph has just a handful of acting credits to her name prior to "1923," and yet she too already has one project she would probably erase if she could. Strangely enough, it comes in the film "The House of the Witch," where she stars as the lover of Darren Mann, her husband-in-waiting in the "Yellowstone" spin-off.
"House of the Witch" was a teen horror movie that aired on Syfy in 2017. It starred Randolph and Mann as a young couple who join a group of friends in exploring an apparently haunted house. From the cringe-inducing dialogue that seems ripped out of a middle school creative writing class to spooks that don't thrill or chill, this mostly bloodless horror movie is too generic and overly sanitized to make it watchable for pre-teens. However, even its target demographic isn't going to get much out of it, as it doesn't push any envelopes and seems more like something that a room full of 50-year-old studio executives think they might like.
Blissfully unaware of how bad it is, the movie is overwrought and melodramatic with more tired, worn-out ideas that we've all seen done better a million times elsewhere. Essentially, it's exactly what you'd expect from a low-budget Syfy movie.
Brian Geraghty in Open House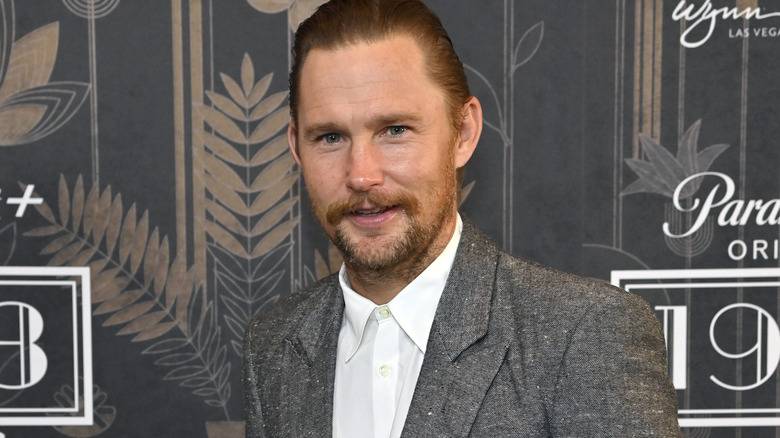 David Becker/Getty Images
The Yellowstone ranch is home to more than just the Duttons, and Brian Geraghty stars as Zane, the head cowboy in charge. Geraghty is no stranger to acting in the mountains of Montana though, as he's coming off of two seasons as a member of the cast of the crime drama "Big Sky" alongside Katheryn Winnick and Jesse James Keitel. He can also be proud of his starring role as Officer Sean Roman in the "One Chicago" franchise, parts in "The Alienist" and movies like "Extremely Wicked, Shockingly Evil and Vile." However, one project he might not be touting as much is the 2010 indie thriller "Open House."
Written and directed by Andrew Paquin and starring his sister, "True Blood" star Anna Paquin, and her husband Stephen Moyer, "Open House" is the kind of lame drama you can tell only got made because its director was related to its stars. Once you've watched it you'll realize you've been hoodwinked, as the two big names are barely in it.
Centered on a young woman (Rachel Blanchard) who is held prisoner in the basement of a deranged, psychotic couple, "Open House" has the requisite blood you want in a movie like this, but not much else. Lacking any sense of tension or real dread, it's a hollow exercise and was so bad that Horror News reported that audiences walked out of an early screening.
Helen Mirren in The Fiendish Plot of Dr. Fu Manchu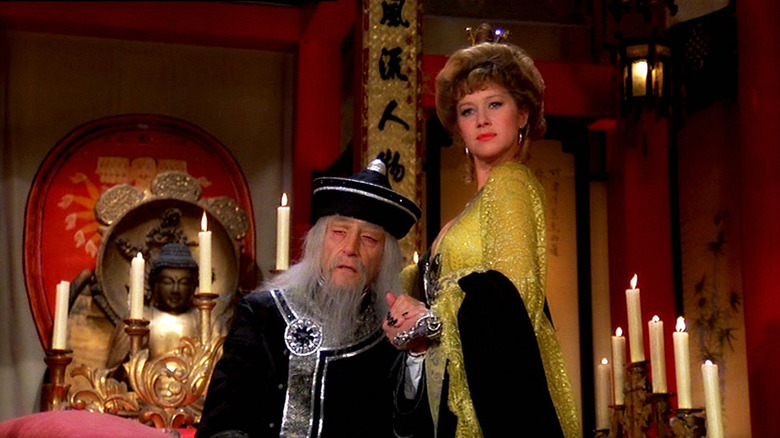 Orion Pictures
An Academy Award-winner for "The Queen," Helen Mirren stars as Cara Dutton in "1923." Her distinguished career has seen her win accolades on both sides of the pond, including four Emmys and five BAFTAS. She's done more than high-class dramas, though, and seems to enjoy appearing in over-the-top fare like "Fate of the Furious" and "Shazam! Fury of the Gods." However, it might be her love for over-the-top movies that led to her worst-ever role — Alice Rage in the misguided comedy "The Fiendish Plot of Dr. Fu Manchu."
Ostensibly an homage to classic Charlie Chan movies of the 1930s, "The Fiendish Plot of Dr. Fu Manchu" starred comic legend Peter Sellers in dual roles. First under heavy, buffoonish Asian makeup so he can play Dr. Fu Manchu, a racist stereotype and supervillain, and second as Scotland Yard Detective Nayland Smith, who is out to stop Fu Manchu from stealing the nation's most valuable treasure. He enlists the aid of Alice Rage, a young constable who must go undercover posing as the Queen of England.
Horrifically unfunny while being terribly racist even for the early '80s, there's little which can save this disaster of a film that has become notorious over the years for its awfulness. What makes it worse is that it was Sellers' final film, sending his legendary career out on a low note. 
Harrison Ford in the Star Wars Holiday Special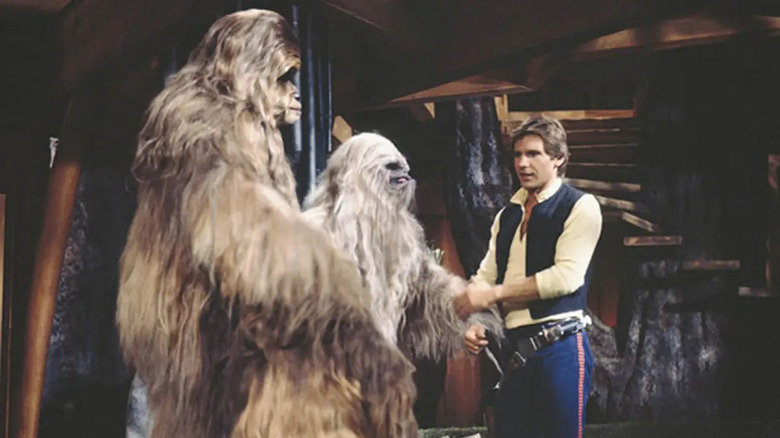 20th Century Studios
Today Harrison Ford is a global icon for roles like the replicant chaser Deckard in "Blade Runner" and the whip-wielding relic hunter in the "Indiana Jones" series. That doesn't mean he has nothing to regret, however, and his biggest offender might be one of his most beloved roles — Han Solo. No, we're not referring to his head-scratching return in "The Rise of Skywalker," but his part in the infamous "Star Wars Holiday Special."
A television event from the winter of 1978, "Star Wars Holiday Special" was a bizarre sci-fi variety show, a collection of oddball segments strung together around a story about Chewbacca's Wookie family. Popular comedians of the day lent their talents to awkward, cringey sketches that included a cooking show with a four-armed alien chef played by Harvey Korman and a song-and-dance number from Bea Arthur. Still, what's most shocking is that the original "Star Wars" cast joined in, with Mark Hamill, Carrie Fisher, and Anthony Daniels all reprising their roles in a project pretty much everyone involved now regrets.
This also includes Harrison Ford, who seems keenly aware that this is going to be notoriously terrible and is phoning in his performance, even lending his voice to an animated sequence where Han Solo sounds half asleep. When asked in 2017 if there might ever be another holiday special for the franchise, Ford was as forcefully blunt as he could be, telling Yahoo: "Not if I have anything to say about it."