Entourage Moments That Have Aged Poorly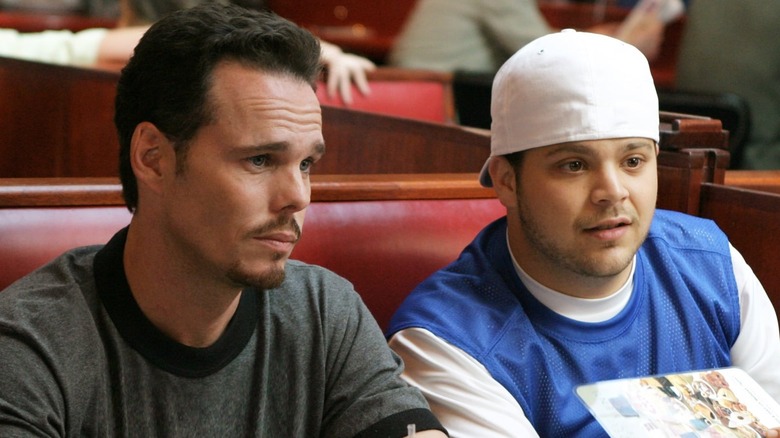 HBO
When "Entourage" was released in the 2000s, the show gained a substantial following early on. The lives of movie star Vincent Chase (Adrian Grenier) and his best friends –  Eric "E" Murphy (Kevin Connolly), Turtle (Jerry Ferrera), and Johnny "Drama" Chase (Kevin Dillion) — were like a dream come true for many viewers who got to see what it is like to have fame and fortune and to be surrounded by beautiful women in Hollywood. And with a lot of crass, yet well-done humor added in, it is easy to see why the show was so popular.
Years later, however, it is even easier to see why HBO no longer promotes the aged series as it did a decade ago. With frequent misogyny and chauvinistic characters, on top of a bit of racism and homophobia, "Entourage" is riddled with both dialogue and behavior that is either frowned upon or considered straight-up unacceptable to modern audiences. Through a rewatch of the long-running series, the moments that have aged poorly are glaringly apparent, and here are some of the best examples.
The outrageous behavior of Harvey Weingard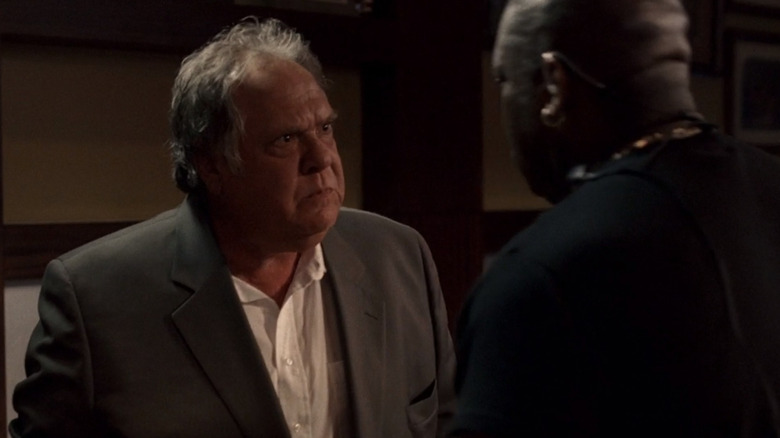 HBO Max
Some of the moments of "Entourage" that have aged poorly in the long run of the series are any scenes with the character Harvey Weingard (Maury Chaykin), who is based on the disgraced producer, Harvey Weinstein. The show never goes so far as to mention or allude to crimes such as the ones Weinstein committed and was found guilty of, but the fictional Weingard is still an outrageous character. 
Weingard appears a few times throughout "Entourage," but he gets the most out of hand in the Season 4 episodes, "Malibooty," and "Sorry, Harvey," when E makes a deal to sell their film, "Medellin," to the producer. In retrospect, the darkest moment happens earlier when Weingard warns E not to stab him in the back because, as he says, "I f*** people. I don't like getting f******."
Later, once E feels the need to back out of the deal, Drama gives the producer the bad news and Weingard becomes absolutely irate. As he is being dragged out of a bar by security guards, Weingard threatens the crew and all four of them are a bit terrified. But today, the scene has become much creepier to audiences because it is just a glimpse of what the real-life producer was like.
Ari Gold's racist and homophobic insults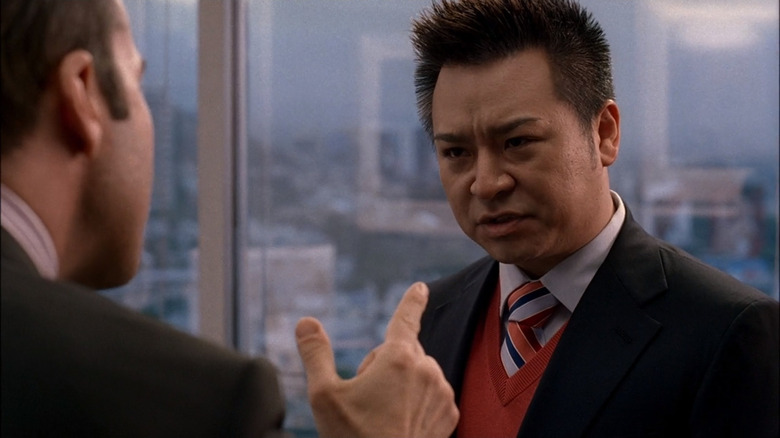 HBO Max
While Vince's agent, Ari Gold (Jeremy Piven), is not always a terrible person, there are quite a few bad moments that do not hold up well at all over a decade later. Particularly brutal are the insults he consistently directs toward his assistant, Lloyd (Rex Lee), which more often than not ridicule either his ethnicity or sexual orientation.
A prime early example of the language Ari uses that would make viewers today cringe occurs at the beginning of the Season 3 episode, "Aquamom." In a case of blatant workplace abuse, the superagent berates his poor employee for not keeping his office devoid of dust. As usual, Lloyd is not too flustered over the encounter because he has gotten used to such insults, which makes the scene all the more outrageous to modern standards.
As if it was not bad enough with the ease at which Ari tells his homosexual worker that all the desks in the office should be so clean that he can get "trained" on them, but bringing Lloyd's race into his derogatory comments is even odder. Ari matter-of-factly states that since Lloyd is Asian, he should be a neat freak; a comment that is not really based on any kind of notorious stereotypes, so it's equally offensive and nonsensical.
An extremely sexist comment from Ari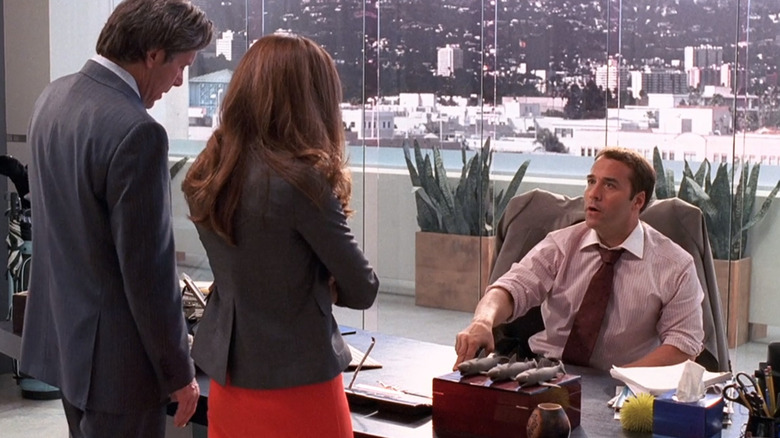 HBO Max
In "Entourage," Ari may often be a huge jerk, but at least he is equal opportunity about it and directs his insults at pretty much anyone who isn't a client. Even so, his aggressive behavior with female coworkers can be very misogynistic, and a particularly stand-out moment is the way he talks to one of his TV agents, Lizzie Grant (Autumn Reeser), in the Season 6 episode, "Murphy's Lie."
After it's revealed that Lizzie has had an affair with Andrew Klein (Gary Cole), the head of the TV department, Ari is furious because the scandal erupts in the office. Andrew's wife, Marlo (Jami Gertz), finds out he is cheating on her and storms through the agency to find the culprit responsible for seducing her husband until Ari manages to calm her down.
While neither individual is innocent, since Lizzie was aware that Andrew is married beforehand, the latter is certainly more at fault for the adultery. And yet, Ari directs far more of his vitriol at Lizzie and blames her far more for the affair. In his tirade, Ari then crosses the line as he asks if his junior agent signed John Stamos "with a pen or with his c***." Regardless of how angry he has become, the remark is beyond inappropriate to say to anyone, let alone one of your employees. What is even more insulting is that Lizzie is great at her job, so to imply otherwise is utterly uncalled for.
Brett Ratner's awkward appearance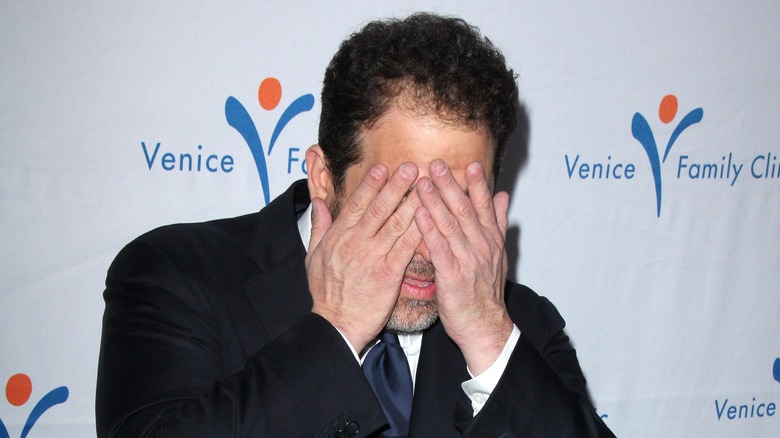 Kathy Hutchins/Shutterstock
When Brett Ratner became one of many celebrities to make a cameo appearance in the Season 3 episode, "The Prince's Bride," there was nothing exceptionally chauvinistic about his lines. While the director does make a somewhat distasteful remark about the supermodels he is working with eating too many Krispy Kreme doughnuts, the comments are no worse than the norm of the show.
On the other hand, Ratner's behavior on camera as he plays himself becomes considerably more cringe after several accusations about his sexual misconduct came to light. A few years after the series finale, no less than seven women came forward with allegations against the director in 2017 (per USA Today). Among the victims who spoke out were Natasha Henstridge and Olivia Munn, with some accounts so horrific that the cases describe straight-up assault.
After Warner Bros. did away with their partnership, Ratner has been unable to revive his career in the following years and will most likely not change in the foreseeable future. In 2021, the director did attempt to make a comeback to film a Milli Vanilli biopic, but the plan faced fierce criticism before it was abandoned by the studio because of the controversy (via Entertainment Weekly).
An Arrested Development joke is much less funny now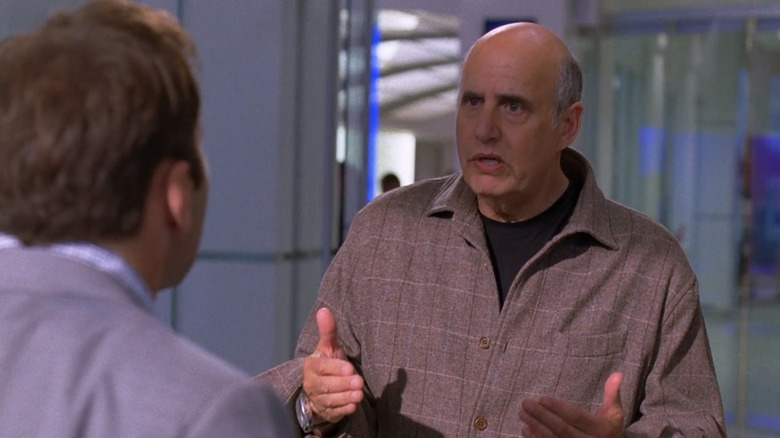 HBO Max
Jeffrey Tambor appeared a few times as a fictionalized version of himself in "Entourage," but given later revelations about the actor's behavior in other productions, one particular joke that he made is now especially cringe. In Season 7's "Sniff Sniff Gang Bang," Tambor tries to be supportive of Ari who is going through a major scandal because of his treatment of a former employee. In an attempt to empathize with Ari, Tambor cryptically mentions how he had his own scandalous incident on the set of the show, "Arrested Development."
At the time, the remark was humorous because there was no reason to believe that the actor had actually behaved inappropriately in the past, but that changed in 2018 when co-star Trace Lysette, makeup artist Tamara Delbridge, and his former assistant, Van Barnes, all came forward to make allegations of either sexual harassment or abuse on the set of Amazon Studios' "Transparent," which Tambor was subsequently fired from.
Since the real-life incidents came to light, the actor has apologized for his actions on more than one occasion. In 2020, when talking on the "Amazing Colossal" radio show (via The Independent), he said, "Of course, there were instances where my interaction with these lovely people could have been mistaken way other, way other than how I intended, and I have profoundly apologized, and I apologize now if I made anyone, anyone feel vulnerable, and I'm sorry it ended the way it did." 
Degrading competition between Turtle and Drama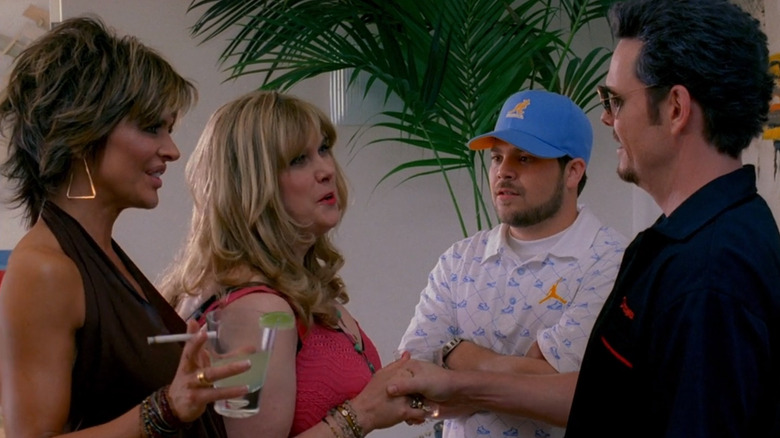 HBO Max
Arguably, the moments that Turtle and Drama reach the height of their disrespect occur throughout the Season 4 episode, "Malibooty." When Drama wants to meet up with his ex, Donna (Lisa Rinna), because she is in town, Turtle joins to get introduced to her friend, Marjorie (Colleen Camp). Not only are both women a lot older than Turtle, but he is disappointed to find out that Marjorie is overweight as well.
From then on, Drama and Turtle have an immature competition over who gets to hook up with Donna or Marjorie, with several degrading comments made about the latter behind her back. Because of their shared past, Drama is certain that he will end up with Donna until the very end when she admits to having a crush on Turtle, so the two leave together. Drama is then left with Marjorie in the hot tub and does not seem too happy about it.
Turtle's misogynistic comment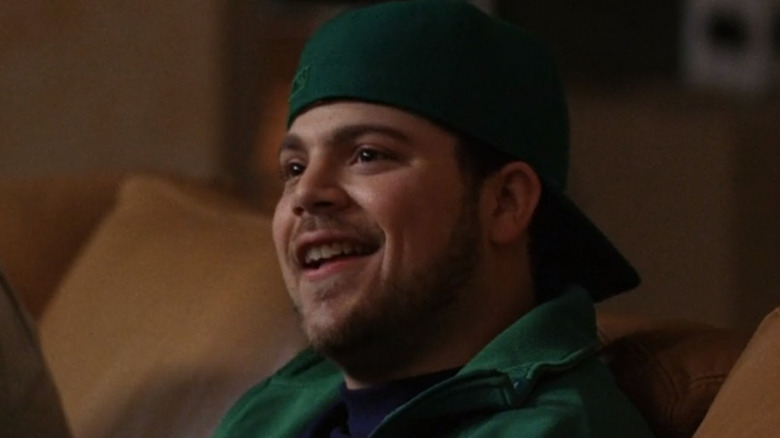 HBO Max
Thankfully, Turtle does mature as the "Entourage" series progresses, but that takes some time and in the earlier seasons, he makes more than a few moronic statements that will make you roll your eyes. One such case is in the Season 2 episode, "Neighbors," when E tells the crew that he is meeting up with Ari's former assistant, Emily (Samaire Armstrong), who he briefly dated in the previous season.
Since E just wants to catch up and improve his friendship with Emily after their breakup, Turtle feels the need to criticize that approach. He then makes the misogynistic comment: "Friends are just girls you haven't f***** yet, you know that." As usual, E pretty much ignores Turtle's advice and sarcastically thanks him for his wisdom, but the moment is just another of many examples of the little respect the character shows for women in the first few seasons of the show.
The lack of respect Ari shows for his business partner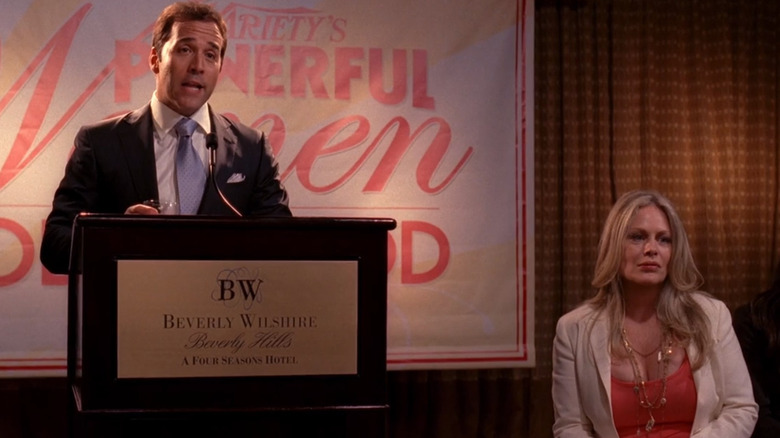 HBO Max
No one can deny that Ari is an extremely hardworking and successful agent, for he proves it multiple times in just about every season of "Entourage." At the same time, Ari also does not do it all on his own, with his business partner, Barbara Miller (Beverly D'Angelo), in his rise to become the owner of the Miller Gold Agency. Before that, the two had a long history with Miller even acting as a mentor to the younger agent for a time.
It is just the kind of relationship that Babs and Ari have in which insults are constantly flung back and forth. But in the Season 5 episode, "Seth Green Day," Ari takes it to an inappropriate level that comes off as very chauvinistic. When the co-owners have an intense disagreement over the possible merger with Klein-Cutler Talent Agency, Ari publicly humiliates Babs by rushing to the stage of the "Powerful Women of Hollywood" luncheon and makes several degrading comments about the honored guest.
Although Ari's attacks are initially directed at Babs, his comments are incredibly insulting to all women as he insinuates that she is just one of many who would not have found success without the help of a man. Especially in the years following the #MeToo movement, the agent's disrespectful behavior looks much worse than it already did when the episode originally aired over a decade earlier.
Displeasure over Sandy Koufax being alive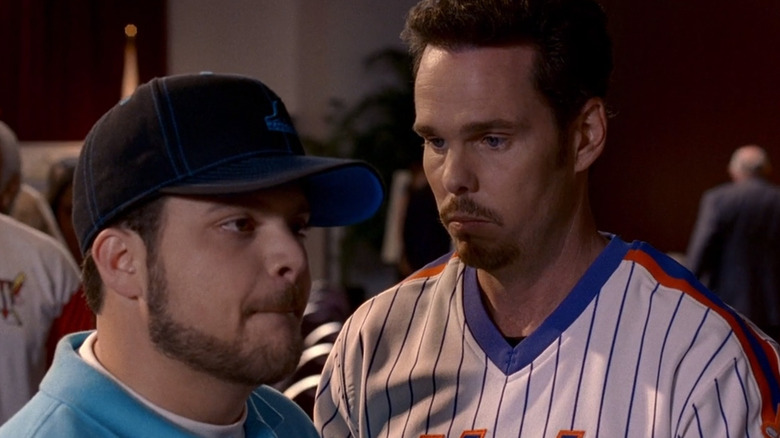 HBO Max
Turtle and Drama reached a whole new low in the Season 4 episode, "The WeHo Ho," when the duo tries to earn a huge profit off the sale of a jersey worn by the famous baseball player, Sandy Koufax. According to Turtle's cousin, Ronnie (Louis Lombardi), the retired athlete has not left his home in some time, leading to the rumor that he is deathly ill. So, all they have to do is win the jersey at an auction and then wait for a short time until the item raises in value considerably.
The plan of gaining from someone's death is bad enough, but it gets worse after Drama and Turtle win the jersey because they learn soon after that Koufax is very much doing well. Yet, instead of being happy that the baseball legend is alive and healthy, Drama is furious at spending so much cash at the auction and blames Turtle and Ronnie for attempting the stunt in the first place. It simply looks bad all around.
Multi-millionaire Vincent Chase is ridiculously cheap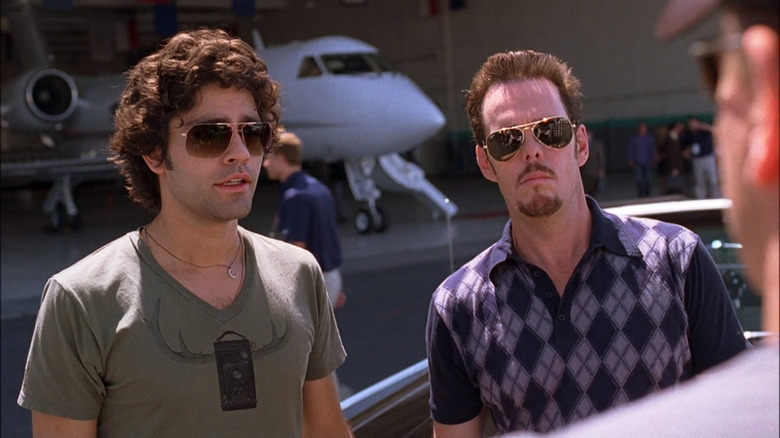 HBO Max
In contrast to Turtle and Drama in "Entourage," E and Vince have not aged nearly as poorly in terms of the dialogue and behavior of their characters. On the other hand, Vince is still far from perfect and one of the most glaring examples of his occasional crappy actions occurs in the Season 6 episode, "Give a Little Bit," which shows a lack of generosity that makes him look like a self-centered jerk.
One of the major aspects of Vince's story that makes him likable as a person is that he came from nothing before his rise to superstardom. So, when Matt Damon makes a recurring cameo for repeated attempts to get the multi-millionaire to donate money to a children's charity, it looks bad at first when Vince puts it off, and even worse in the reveal that he only gives a check for $10,000, despite making $20 million that year. In the end, Damon, with the help of LeBron James, gets Vince to agree to increase the amount to $150,000, but that still does little to redeem him.
The fat shaming of Seth Rogen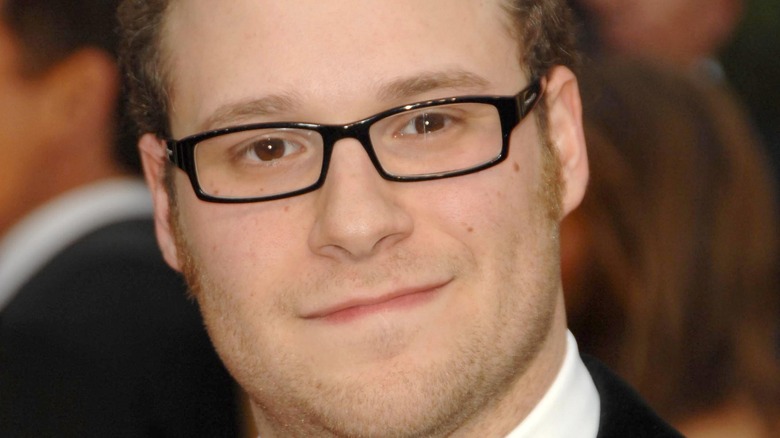 s_bukley/Shutterstock
The Season 6 episode, "Amongst Friends," kicks off with the "Entourage" crew discussing how Seth Rogen is so ridiculously unattractive that the plot of "Knocked Up" makes no sense. Basically, they argue that a woman as attractive as Katherine Heigl would never hook up with Rogen while sober. Turtle is particularly vicious in his rant, which culminates with making the comment: "His ugliness is oddly fascinating."
If the barrage of insults about the actor seems personal, that is completely understandable because it turned out to be true that Rogen and the showrunner, Doug Ellin, really did not get along. When asked about the scene by E!'s Daily Ten (via Vulture), the actor replied, "Yeah, those guys are a*******. I actually ran into Matt...Kevin Dillon in a Starbucks. And he's like 'you know, I've got to kind of apologize because apparently the guy who created our show doesn't like you so much.' And I said 'well I have reason to believe because I think Doug Ellin is a moron from all I can understand so it makes sense he doesn't like me." Rogen then added, "Luckily, I never have and never plan on watching 'Entourage.'"
With the backstory explained, the scene comes off as both very childish and petty. Plus, Rogen was still at the beginning of his career at the time, so the attack also seems like an awkward way to keep a rising star down.
Ari's wife almost did not have a first name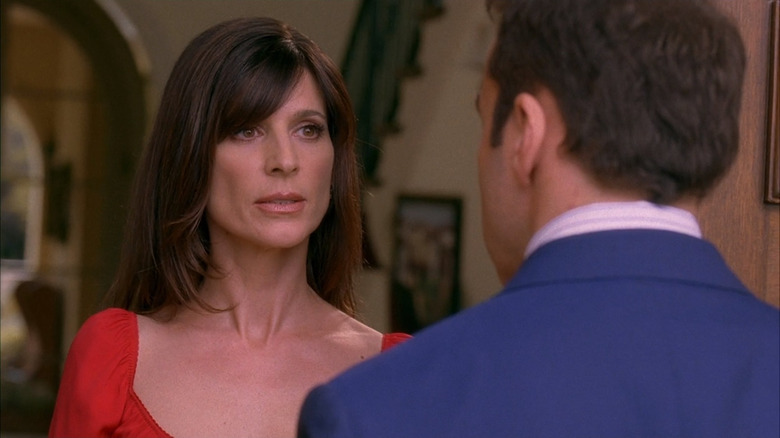 HBO Max
Although there are far more egregious examples of misogyny and sexism throughout the "Entourage" series, the treatment of Ari's wife (Perrey Reeves) is impossible to ignore. Even though she is a major character in the show, she is often portrayed simply as a nuisance to her successful agent husband, but that is not even the worse part. The lack of respect shown to the female lead can be epitomized by the fact that the writers did not reveal her first name until near the end of the last season, previously only referring to her as Mrs. Gold.    
Finally, in the Season 8 episode, "The Big Bang," when she is in a heated argument with Ari during their separation, her new partner, chef Bobby Flay, casually calls her Melissa for the first time. The creators may never have intended to make it seem this way, but the fact that it took that long for her to be known as anything other than Ari's wife shows both a lack of respect and reinforces the objectification of her character.
The scandal over a love scene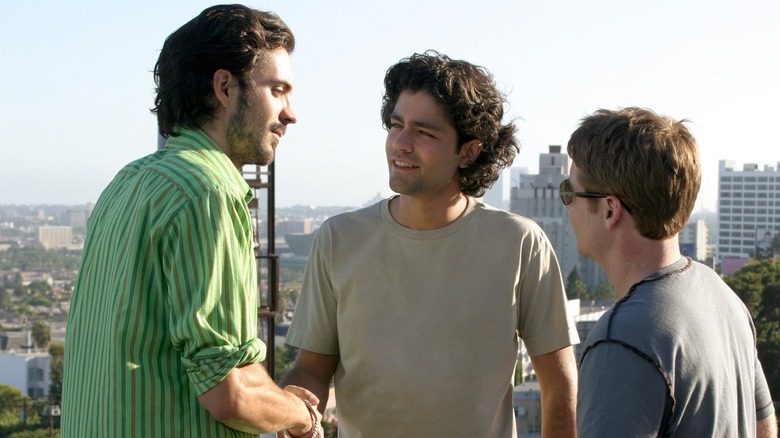 HBO
While there are still many ways that the world needs to improve by getting rid of prejudice to make it a better place for everyone, it is comforting to acknowledge when some progress has been made. When it comes to "Entourage," several archaic aspects of the Season 1 episode, "The Scene," are prime examples of how far Hollywood has evolved almost two decades later.
The plot revolves around how the filmmaker who might direct Vince's next movie, Billy Walsh (Rhys Coiro), has added a love scene in the script between the actor and another man. First off, the scandal is made into a much larger deal than it would ever be today with everyone from Vince to Ari to the gang being against it. But from there it gets disturbing as characters, like Turtle especially, voice their revulsion over the thought of Vince doing the scene.
In the end, Vince turns out to be the most open-minded of all as he agrees to do the scene before Billy reveals it's unnecessary since the whole thing was just a test to confirm that the actor trusted his vision. So, there is a redeeming quality to the story, but it does show a level of homophobia that, thankfully, rarely exists on screen these days.