Are Hannah Waddingham And Juno Temple From Ted Lasso Friends In Real Life?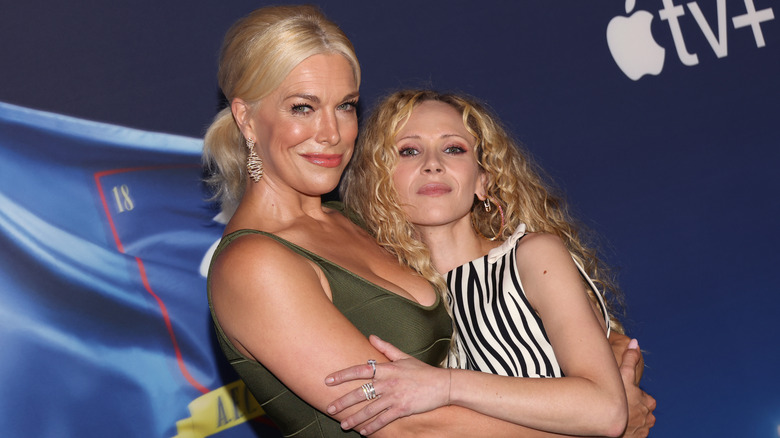 David Livingston/Getty Images
One of the most endearing (and admittedly, surprising) friendships in all of "Ted Lasso" is that of AFC Richmond owner Rebecca Welton (Hannah Waddingham) and fashion model Keeley Jones (Juno Temple).
The road to friendship for Rebecca and Keeley is certainly very unique, as the start of the series saw both women wrapped up in horrific relationships that seem to dominate their lives — with Keeley dating the narcissistic Richmond player Jamie Tartt (Phil Dunster) and Rebecca obsessing over the actions of her ex-husband Rupert Mannion (Anthony Head).
But the two grew closer once Keeley became the marketing and public relations manager for AFC Richmond. Since then, across Seasons 1 and 2, they have helped each other to rise above those relationships and grow together.
Despite some early roadblocks, their friendship blossoms into one of the most heartwarming and supportive relationships in "Ted Lasso" — something which is ultimately unsurprising, given that Waddingham and Temple are actually very good friends in real life.
The two are even closer in real life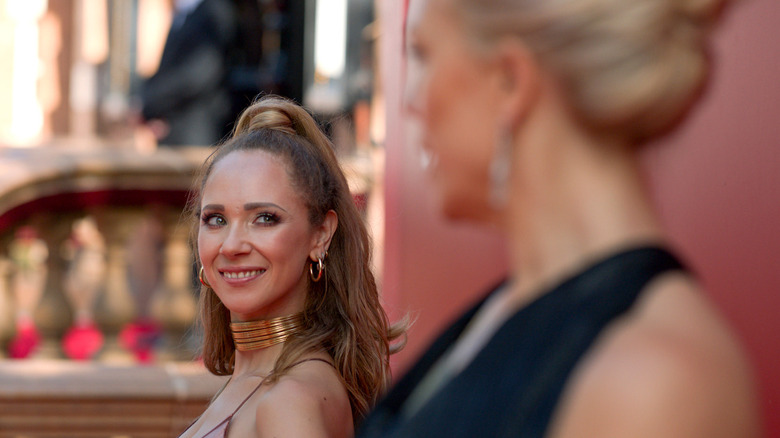 Apple TV+
In what should come as no surprise to "Ted Lasso" fans who have seen the chemistry between these two actors, Hannah Waddingham and Juno Temple are actually great friends in real life — with Waddingham even claiming they're better friends than Rebecca Welton and Keeley Jones are.
"Keeley and Rebecca don't touch what she and I have," Waddingham told Access Hollywood last July. "As much as anything, I get emotional talking about her because she is, without doubt, the most sunshiny, wanting to shine the light on other people... and absolutely has come into my life and made me think to be a better person." This specific comment almost seems to mirror the relationship between their two characters, as both the actors and their on-screen counterparts hold each other accountable to become better people.
Temple confirmed as much when speaking to The Hollywood Reporter later that month, explaining how Waddingham has become an extremely important part of her life and expressing how much she loves her. "[What] we have is a safe place. It's so important to put out into the world that girlfriends are the most important people in your life," she added.
As if the relationship between Keeley and Rebecca couldn't get any more heartwarming, it's clear that their respect and love for each other translate behind the scenes as well.