Wednesday Star Jenna Ortega To Make SNL Hosting Debut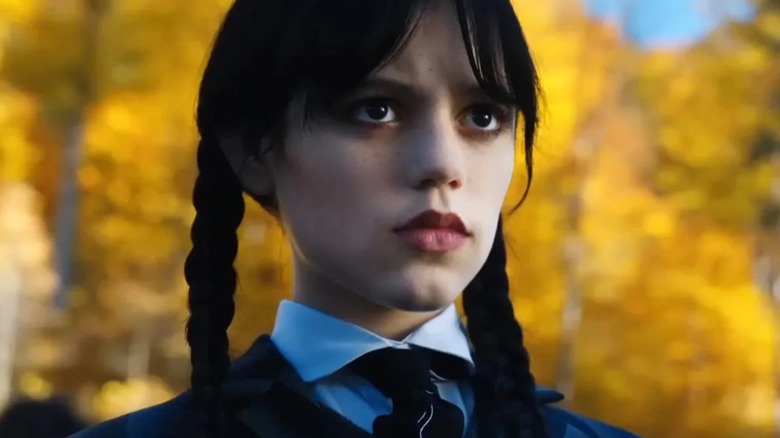 Netflix
Hollywood rising star Jenna Ortega enjoyed a solid 2022 when it comes to the projects she attached herself to. On the movie front, she featured in the likes of "Scream," "X," and "Studio 666," and as for television efforts, she worked closely with streaming giant Netflix. Not only did she continue her tenure on the animated series "Jurassic World: Camp Cretaceous" in the role of Brooklynn, but she famously starred on the record-shattering series "Wednesday." For the Netflix-exclusive title, she took on the lead role of pop culture icon Wednesday Addams.
It's no secret that Ortega's stock in the entertainment world was already on the rise prior to "Wednesday," but in the wake of its release, she has become a household name the world over. Audiences can't help but appreciate her commitment to the show and her approach to a character as beloved as Wednesday. Therefore, thanks to this buzz, it stands to reason that we're going to see much more of Ortega in the coming years on screens big and small. One has to imagine she'll also get to add some impressive accolades to her résumé in the process.
One such feather Jenna Ortega will get to put in her cap in the near future is hosting an episode of the long-running sketch comedy series "Saturday Night Live."
Ortega will stand on the Studio 8H stage in March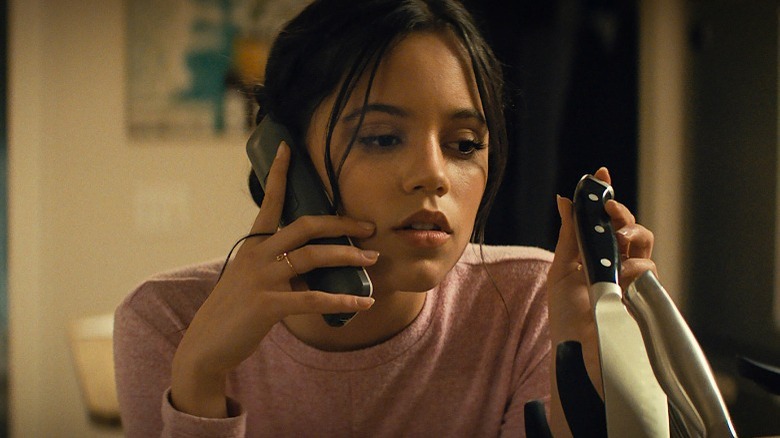 Paramount
In a February 16, 2023 report from Variety, the publication revealed that Jenna Ortega will soon take the Studio 8H stage via "Saturday Night Live." She will host the iconic comedy series for the very first time on March 11 alongside musical guest The 1975. The appearance will coincide with the release of her next film, "Scream 6," which opens on March 10 in theaters everywhere. As for The 1975, this will be the second time the band has appeared on "SNL," having previously served as the musical guest for host Larry David back in 2016.
Ahead of Ortega's episode, Woody Harrelson will host for the fifth time on February 25 to promote his latest movie, "Champions," from director Bobby Farrelly. His musical guest will be Jack White, who will make his fourth solo "SNL" appearance on the installment. Following Harrelson, Kansas City Chiefs tight end and two-time Super Bowl champion Travis Kelce will take on hosting duties for the first time on March 4. He will be accompanied by musical guest Kelsea Ballerini — her first time in the musical guest spot to date.
Though many would argue that "Saturday Night Live" in 2023 is a far cry from the show it was decades ago, it's still a huge achievement to host. Surely Jenna Ortega will knock the opportunity out of the park.