Demi Moore's Update On Bruce Willis' Condition Draws Outpouring Of Love From Fans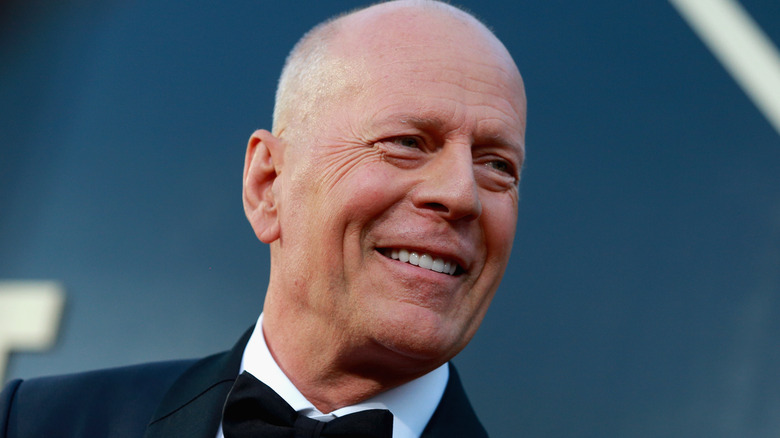 Rich Fury/Getty Images
Bruce Willis is a one-of-a-kind Hollywood talent whose memorable roles in "Moonlighting," "Die Hard," and "The Sixth Sense" just scratch the surface of an incomparable career spanning over 40 years in show business. Sadly, Willis was forced to retire in 2022 from his work in television and film when he was diagnosed with aphasia, and his ex-wife Demi Moore — a talented thespian in her own right — has recently taken to social media to give an update on Willis' medical condition.
"Bruce's condition has progressed, and we now have a more specific diagnosis: Frontotemporal dementia (known as FTD)," Moore posted on her Instagram account. "Unfortunately, challenges with communication are just one symptom of the disease Bruce faces. While this is painful, it is a relief to finally have a clear diagnosis."
Willis is fortunate enough to be a gentleman blessed with both a wonderful professional and personal life. The actor has a total of five children — three of them with Moore. The love felt for Willis far transcends his family, though, and the fans took to Instagram to offer their support for the actor, too.
Fans reveal their love for Willis and his family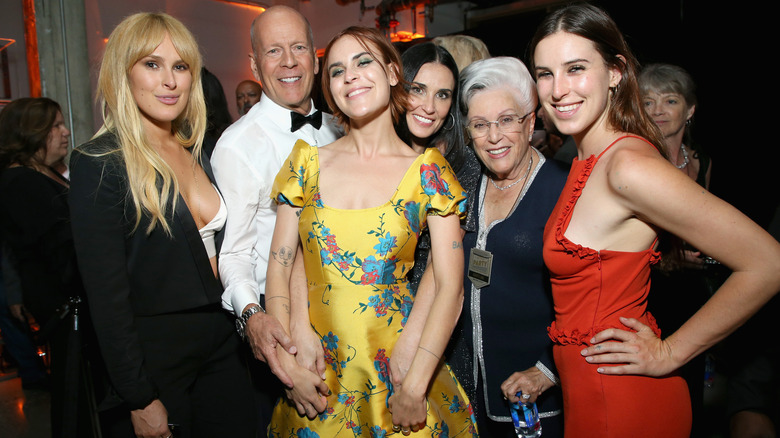 Phil Faraone/vmn18/Getty Images
Demi Moore revealed Bruce Willis' updated diagnosis of frontotemporal dementia (FTD) on social media, and the fans of the Hollywood actor took to the internet to show their support for the two-time Emmy award winner. "My heart goes out to you all," @erinayanianmonroe commented on Moore's Instagram post. "Saying a prayer for comfort, peace and plenty of loving time together." 
"Sending huge love," @carolebamford responded. "Sending all the love to your family," @tikatheiggy also wrote.
Willis endeared himself to many people, but some fans were lucky enough to cross his path in person and experience his warmth and generosity firsthand. "I remember when 'Die hard with a Vengeance' was filming," @t0nytyger77 commented. "At the time, I was working at a supermarket, unloading product. Think it was raining, not sure. Anyway, he saw us and brought the whole crew pizza pies. Such a classy dude."
For other fans, they can truly empathize with what Willis and his family are going through. "My Mom had FTD," @tonid77 wrote. "I'm sorry for this diagnosis. She lost her speech three years in. It took only five years till we lost her. Big fan of Bruce!" The outpouring of support isn't lost on Willis' ex-wife either. Moore began her Instagram update by appreciating Willis' devoted fans for their kindness and support, and she thanked them personally for sharing their stories with the family.