Whatever Happened To Lovepop After Shark Tank?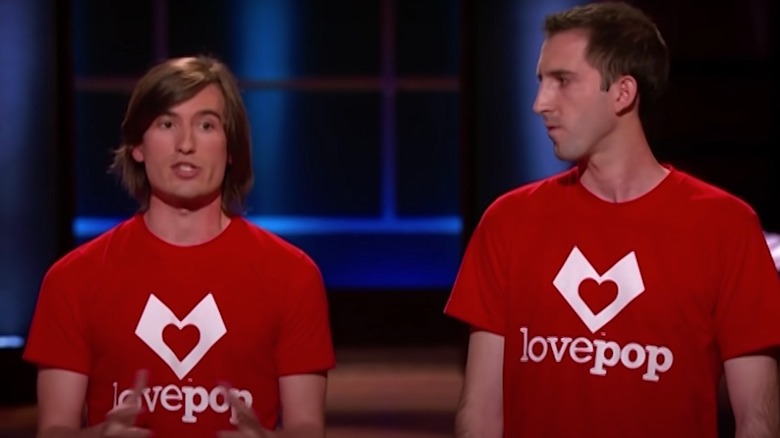 ABC
It takes a lot of guts for any entrepreneur to bring an innovative product to the panel on ABC's "Shark Tank" since any failure, especially on national TV, could destroy the new business before it even gets off the ground. What's even gutsier is when the idea is a unique take on an existing product. That's precisely what Wombi Rose and John Wise attempted to do when they presented their Lovepop business, hoping to convince the Sharks to take it to the next level.
On Season 7, Episode 11, Wise and Rose were introduced as friends/business partners who met at Naval engineering school and reconnected again in business school. Together, they came up with the idea of Lovepop, a company that turns ordinary greeting cards into an origami-like pop-up experience. The difference between these entrepreneurs and many others to come on the show was that Lovepop had already been bringing in a decent profit, selling these cards at individual kiosks.
As Rose and Wise walked onto the stage, they asked the sharks for $300,000 to invest in 10% of the Lovepop company. After each Shark was handed a card to check out, their reactions were mixed. Carnivores Mark Cuban, Barbara Corcoran, and Lori Greiner dropped out fairly quickly. In the end, Robert Herjavec was the one who struck a deal with the two hopefuls, shelling out over $300,000 for 15% of the business. The former Naval engineers were off and running with a brand new deal. So, now that years have passed, whatever happened to Lovepop?
Lovepop has found impressive success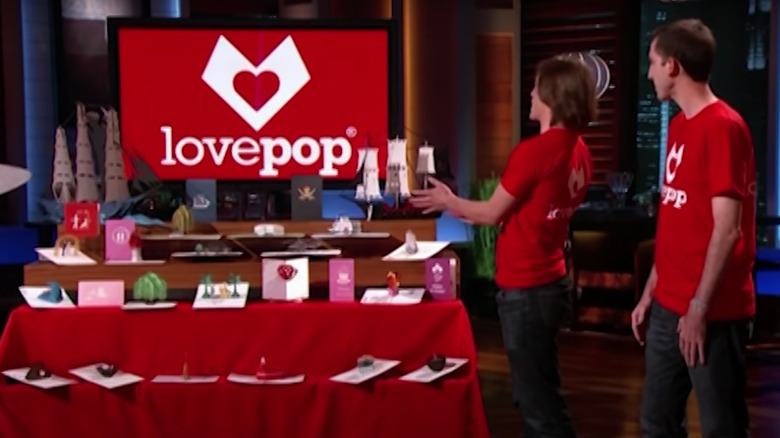 ABC
Unfortunately, many of these on-screen deals don't go further than that, fizzling out before ever getting off the ground. However, the exact opposite occurred for John Wise and Wombi Rose's Lovepop business.
Not too long after their episode aired, Wise and Rose saw their Lovepop company continue to expand and become more profitable. The business continued to attract more investors, raising at least an additional $22.5 million by 2019. The greeting card innovators even sidestepped their production line to produce face shields during the 2020 COVID-19 pandemic. By mid-2022, with stores in California, Florida, and Boston, their annual revenue reached over $150 million.
So, where can you find products offered by Lovepop today? Well, their website is the best place to check out and purchase these unique greeting cards. The selection of cards has dramatically expanded, jumping on pop-culture options such as "Harry Potter," "Star Wars," and even "Ted Lasso." In addition to being available on the website and in stores, the products can also be found on Amazon.