Star Wars: Lucasfilm Reportedly Seeking Black Female Lead For Episode IX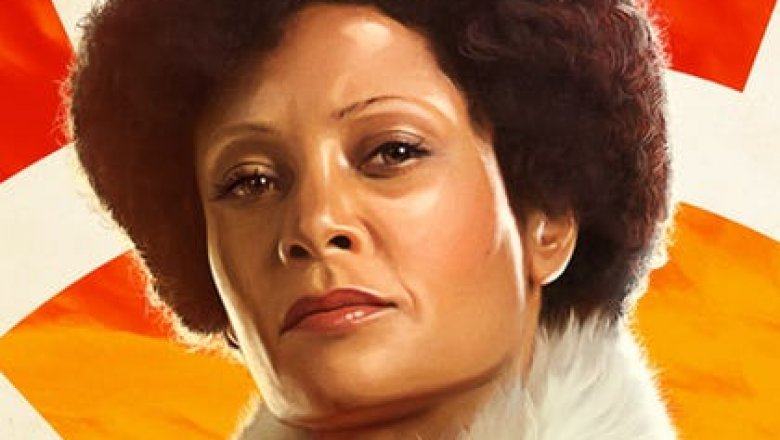 Lucasfilm/Disney
Another casting notice has emerged from the production of Star Wars: Episode IX, providing fans a fleeting glimpse at a new character who will be joining the fight in 2019.
As anyone who's seen The Last Jedi knows, the world of Star Wars is wide open for Episode IX, with very few clues as to what the saga-concluding chapter could possibly be about. 
We know that writer-director J.J. Abrams has completed a script for the feature, and that the ninth installment will at least reunite the characters of Rey and Finn, who spent the majority of The Last Jedi across the universe from each other. But beyond that, at this point in time, we know little else.
Most information on the upcoming Star Wars sequel stems from casting notices for the picture, which help to reveal what sort of characters might be making an appearance in the new installment. 
Previously, casting notices revealed that the new movie may be casting for a major Star Wars Expanded Universe character, Mara Jade; Whether that news was misdirection or not, the newest casting notice to see release has even fewer clues about the movie's storyline.
According to a report by That Hashtag Show, Lucasfilm is seeking to cast an "ethnic female" for a lead role in Star Wars: Episode IX, with THS noting a "strong preference" for an African-American performer.
The casting notice is for a character named Caro, described as being between 18 and 26 years old. 
According to the notice, Caro is characterized as having a "captivating naturalness and ease to her manner", and is also "a leader and problem solver, smart with a great sense of humor and a strong will."
"All of this comes to her effortlessly," the notice adds.
The release of a previous casting notice for an older female character named "Mara" fueled speculation that the next Star Wars movie would focus on previously-unseen Jedi training a new generation in the ways of the Force, but the casting notice for Caro doesn't really move the needle either way on that speculation. 
It doesn't appear that this so-called Caro has an easy-to-identify parallel in the Star Wars Expanded Universe, meaning she could very well end up being a wholly original creation in the script of Episode IX. Whomever she's supposed to be, it sounds like she's a character who's meant to make an impression. What this means for the story's existing heroes — and the series' future going forward — is something that remains to be seen.
The next movie in Disney's Star Wars series, Solo: A Star Wars Story, will be out in theaters on May 25. Star Wars Episode IX is set to follow on December 20, 2019.