The Big Bang Theory Writers Can't See A Revival Happening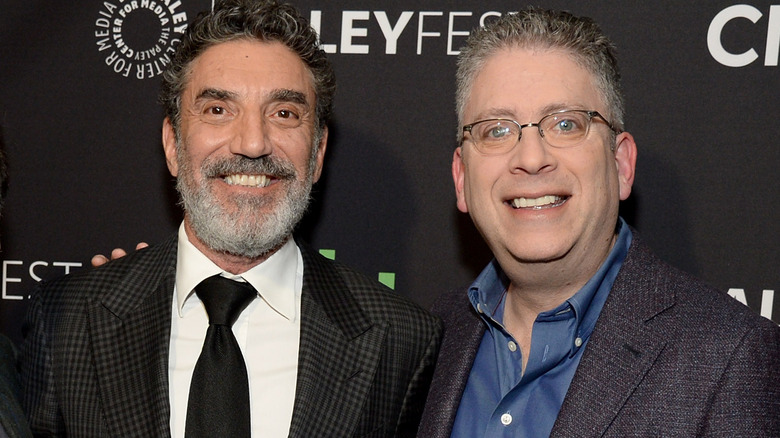 Michael Kovac/Getty Images
"The Big Bang Theory" captivated an enormous following over its impressive 12-season run, at one point accumulating over 20 million viewers. The series recruited a stellar lineup of talented stars including Jim Parsons, Johnny Galecki, Kaley Cuoco, Mayim Bialik, Kunal Nayyar, Melissa Rauch, and Simon Helberg, who became household names due to its astronomical success. The overwhelming popularity of the sitcom even resulted in a successful spin-off titled "Young Sheldon," starring Iain Armitage as the titular genius.
In our seemingly never-ending age of reboots, reunions, and revivals, many wonder if "The Big Bang Theory" will follow suit. We've seen both a "Friends" reunion and a "Parks and Rec" comeback on "Saturday Night Live." And while Season 3 of Bialik's "Call Me Kat" features a mini "Big Bang Theory" reunion, we've yet to see the entire cast together again around an appetizing table of takeout.
However, that could eventually change for fans of the beloved sitcom. The creators shared their thoughts on future possibilities in an interview to celebrate the series' landmark 15th anniversary in 2022, offering a small glimmer of hope for a return someday.
The creators feel the finale ended the series perfectly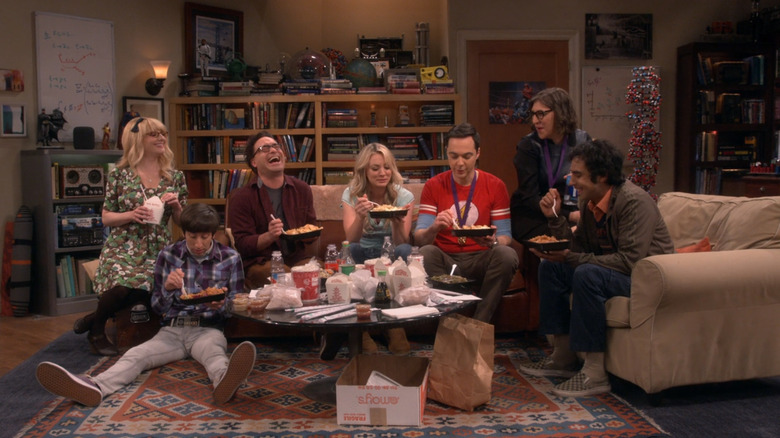 CBS
"The Big Bang Theory" came to a fitting end that satisfied both fans and Emmy-nominated co-creators Bill Prady and Chuck Lorre. Sheldon (Jim Parsons) won the Nobel Prize alongside his wife, Amy (Mayim Bialik), while taking the time to properly thank his friends during his acceptance speech. In the final sequence, the main cast comes together over one last meal, leaving them in their iconic arrangement from the opening credits.
Prady and Lorre provided some insights into an eventual reunion, though we may not see it for some time (via Entertainment Weekly). While they're ecstatic over the idea of the cast back in character, it would have to be for an extremely good reason. Prady acknowledged the fact that other shows have participated in reunions and added why that might not work for them: "It's hard to imagine what you would see after the finale because I found the finale was just one of the most beautiful and satisfying episodes. The closure it brought was astonishing. It's hard to imagine reopening the story." Lorre agreed, stating, "I don't think we left anything undone. That was as close to a perfect finale as we could have ever dreamt of doing. I loved it."
However, Prady did admit, "Would I like to stand on a stage someplace and watch those characters again? Yes, absolutely. Can I imagine a way to do it? I can't. But, personally, would l like to go to Stage 25 and see that set and those costumes and those people? Yeah, I get choked up just thinking about it. But I don't know how we'd do that." We suggest a sequel special that could even introduce the character's children, like Sheldon and Amy's son, Leonard.