Filming In The Infamous Fur Bikini For One Million Years B.C. Left Raquel Welch Seriously Ill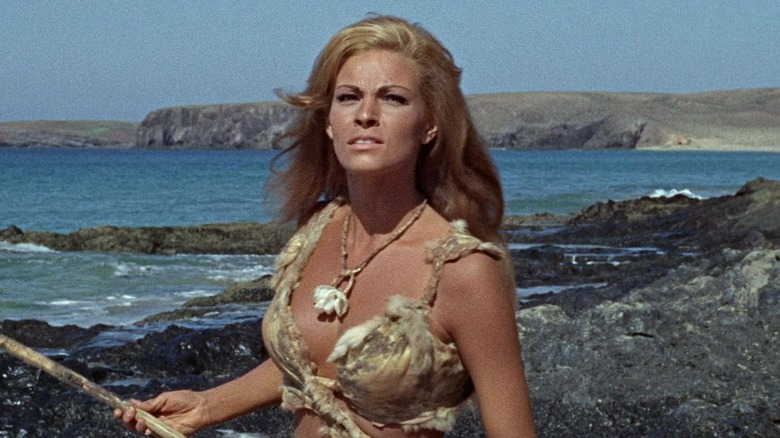 Warner-Pathé Distributors
Raquel Welch was many things throughout her decades-spanning career — a Golden Globe winner, Western icon, inspiration for "Kill Bill" – but all of it was made possible because of one of her earliest roles. When she burst onto movie screens in 1966 with "One Million Years B.C.", she was instantly iconic in her fur bikini and quickly became a nationwide sex symbol.
Despite the caveman action flick pulling in only a mediocre reception, Welch turned heads with her curvy deerskin-draped silhouette — an image that covered movie posters and ultimately became synonymous with the star. Later, Welch would comment on the bikini moment, saying that it created a persona from which she experienced difficulty escaping. "With the release of that famous movie poster, in one fell swoop, everything in my life changed and everything about the real me was swept away," Welch wrote in "Beyond the Cleavage", the actress' 2010 autobiography.
But that wasn't the only way the bikini affected Welch, who sadly passed away at the age of 82 today. Apparently, it also made her quite sick.
Welch caught tonsillitis due to the cold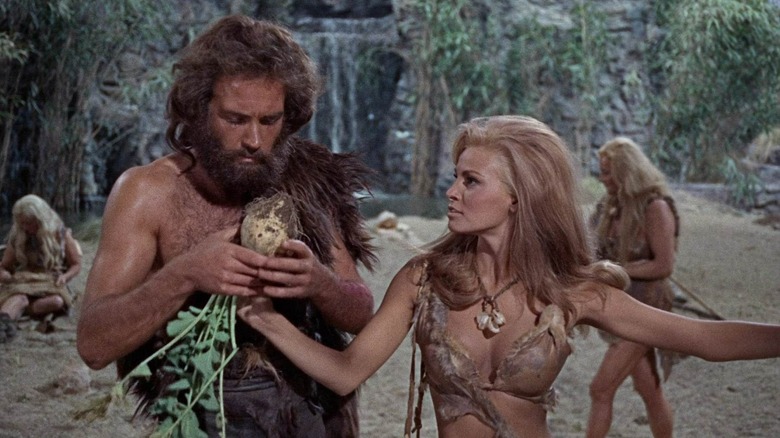 Warner-Pathé Distributors
Raquel Welch's iconic deerskin bikini in "One Million Years B.C." was skimpy by design, but that skimpiness ultimately came back to haunt her. The actress once told Fox News that she had to wear the costume during extreme weather conditions, which naturally made her prone to illness. "We were so far from civilization," she said about filming the film. "I mean, there was a hotel at the bottom of the volcano near the sea. And I was at the top. And it was snowing!" 
Naturally, the combination of freezing weather and lack of coverage caused Welch to develop tonsillitis. "I had already so much penicillin when I was wearing the fur bikini that I almost died," Welch said. "I had to rush, turn my car around and head right back to the doctor's office, just run upstairs, jump in the elevator and all that." 
While Welch eventually secured an antidote, the experience clearly stayed with her for the rest of her life. And thankfully for film history and Quentin Tarantino, Welch not only survived the shoot, but continued to make many more films. Surely, her legacy will live on for many years to come.