Dwayne Johnson Wants To Make A Movie With Chris Pratt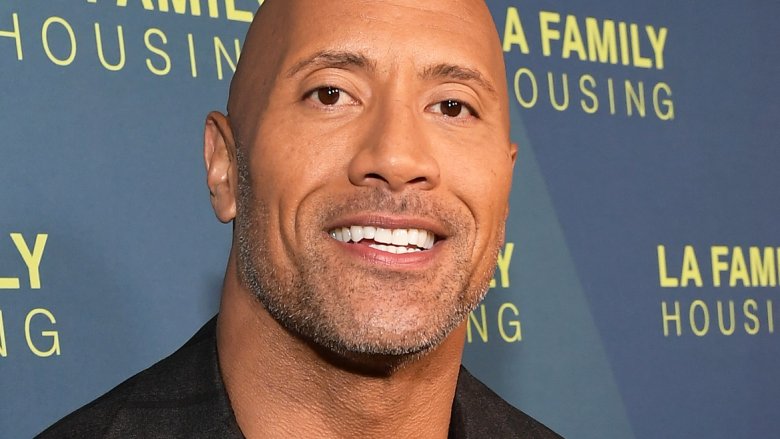 Getty Images
Sounds like Dwayne "The Rock" Johnson is looking to make Chris Pratt his pebble.
Johnson, who's currently riding the wave of success following the recent release of his video game movie Rampage, took to Instagram over the weekend to share a video congratulating the cast, crew, and creatives behind Avengers: Infinity War on a record-shattering box office opening — one that obliterated Rampage's winning streak in the process. But he also revealed a secret desire of his in the video: Johnson wants to team up with Infinity War star Chris Pratt (Star-Lord to us Marvel fans) for a future film. 
"I just want to take an opportunity to thank everyone around the world one last time for making Rampage the number one movie in the world two weeks in a row ... Like with any great run, it all comes to an end, because right now ... I'm getting my a** kicked by the Avengers," Johnson laughed in the video. "Congratulations cast, crew, all my buddies. I'm so happy, the movie's doing so well."
He continued, naming off a few of the film's actors before getting to Pratt. "The Pratt thing is funny, because all week long, fans have been buzzing about me and Chris Pratt doing something together," the actor said. "I always listen to what the fans want. I have a vision board in my gym, the Iron Paradise. I wrote our names down." 
Johnson then panned the camera to show a chalkboard with "Rock & Pratt" scrawled on it behind him, before ending the post with a cheeky tease: "I've got an idea."
"Every crazy movie idea/goal/ambition/dirty joke, goes up on my vision board inside the hallowed walls of the Iron Paradise. Congrats AVENGERS on a huge box office opening worldwide! And THANK YOU fans for voicing your wants. As always, listening to you is my #1 priority — delivering for you is my #1 goal," Johnson wrote in the video's caption. "I like the sound of it. Could be a cool movie... a big movie... a FUN movie. I have an idea." To bookend his words, the actor added #RockPratt, the perfect hashtag for his silver-screen dream. 
It's unclear exactly what Johnson's vision for a Rock-Pratt movie will entail, though some have speculated that the project is already in the works — that it's actually Red Notice, Johnson's collaboration with his Skyscraper director Rawson Marshall Thurber that's set for release in 2020. Johnson is currently the only actor officially confirmed, so it's possible that he's eyeing Pratt to be his right-hand man. Others have argued that Johnson might want Pratt to join him in the untitled Jumanji: Welcome to the Jungle sequel, while some are sticking to the belief that it's something else entirely.
Whether Johnson and Pratt will pair up somewhere down the line is a mystery for the time being, but it's definitely a fun prospect to think about.