Tommy Chong Has Nothing But Fond Memories Of That '70s Show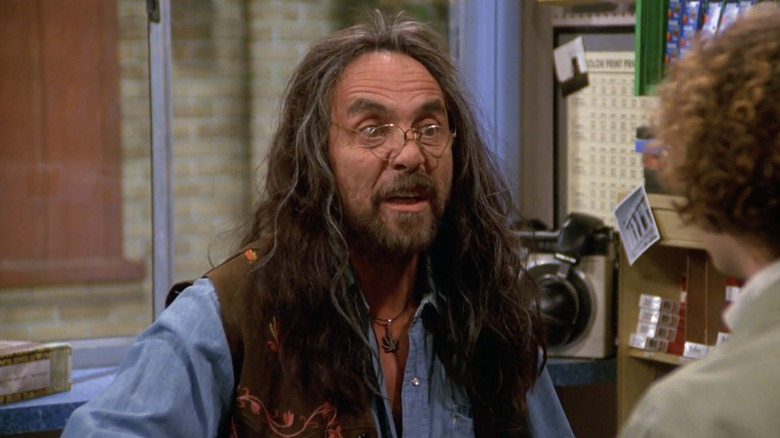 Fox
Tommy Chong has undeniably made a career out of entertaining audiences and successfully making viewers laugh almost every time he enters the frame. Out of all the side-splitting gigs he has had, his run on "That '70s show" as Leo was a clear fan favorite, and it turns out the actor believes his time on the show was a high point of his career.
Ever since he starred in "Up in Smoke" in 1978, Chong has continued to showcase his talents and skills in the world of acting, lending his talents to a surprising number of high-rated projects. The actor resonated with audiences by starring alongside Cheech Marin in several motion pictures that showcased his onscreen appeal and allowed him to flex his comedic skills. While he has played various roles throughout the years, it appears he is a worthwhile character on his own. There are many times Chong played himself in several different projects. But out of all his notable accomplishments, many fans of "That '70s Show" highly revere his time as Leo.
Before he returned to the franchise in "That '90s Show" in what some are referring to as the best cameo the Netflix series has to offer, the character appeared in 65 entries of "That '70s show," and the actor has revealed in the past that he looks back on all that time spent on set as a truly rewarding experience.
Tommy Chong learned a lot as Leo on That '70s Show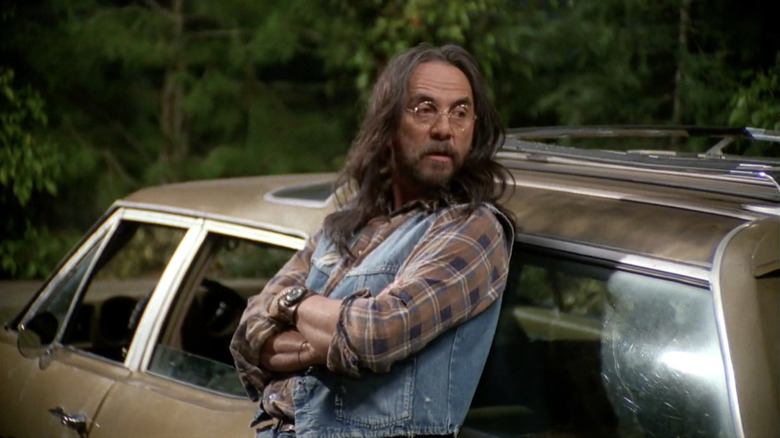 Fox
When Tommy Chong discussed his character Leo's triumphant return in "That '90s Show," he was asked what he believes to be the best thing about being part of "That '70s show." Of all the many things he could have discussed, the actor didn't hesitate to reveal that toward the end of the show's illustrious run, he enjoyed taking more of an interest in seeing what he could learn from being on set. "You know when the actors would do their bits instead of sitting in the dressing room? I'd come in and monitor the scene and see how the director taught. It was a teaching session," Chong told Movieweb. "That '70s Show was a sitcom school. Because all the actors were learning, and the directors were teaching."
He managed to drive viewers to laugh, gain a wealth of knowledge and experience, and make many great memories in the process. As far as when the series finally came to an end, the entire affair had such a profound effect on him that Chong always had a hunch the show would return in some form. "When we did the last show, it was so touching and so sweet," the actor told TheMarySue.com. "But there wasn't no final feeling behind it, it always felt like we're gonna take a break, and then we're gonna come back, and here we are. It seems that Chong is excited to start making more fond memories of "That 90's Show" that he can add to the robust collection he has obtained from his time working on its predecessor, "That '70s Show."