Whatever Happened To 60 Minutes Correspondent Bob Schieffer?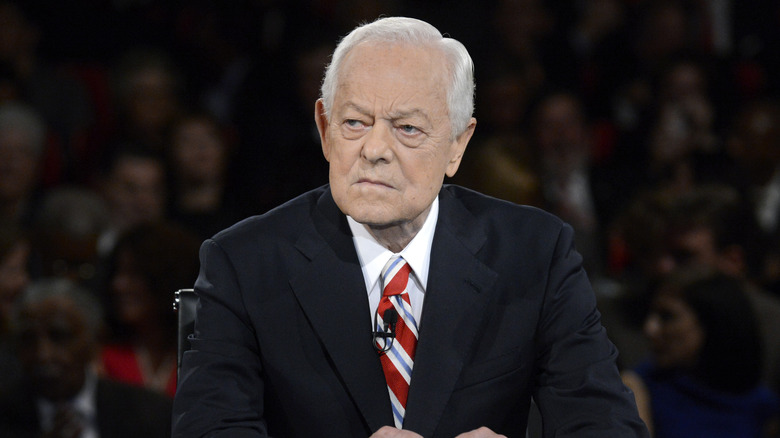 Pool/Getty Images
While many veteran TV viewers will remember Bob Schieffer as a correspondent for the iconic CBS news magazine program "60 Minutes," there are plenty of other places they might've spotted this well-known reporter.
Starting his lengthy career in the TV business back in 1967 manning the anchor desk for Texas News 5 in the Dallas-Fort Worth media market, Schieffer soon went on to work primarily for CBS on a variety of shows and special event programming. Schieffer debuted as a "60 Minutes" contributor in 1998, joining a list of other famous faces on the series including Walter Cronkite, Dan Rather, Diane Sawyer, Steve Kroft, Mike Wallace, and others. Schieffer's initial segment on the show was titled "To Impeach or Not to Impeach," and it detailed the political peril President Clinton was facing due to the release of the Starr Report. In other "60 Minutes" segments airing up through 2012, Schieffer would delve into subjects including controversies surrounding American elections, the repercussions of the 9/11 terrorist attacks, and the Romney-Ryan presidential ticket. Schieffer would also become familiar to American TV audiences in his role as a moderator of presidential debates.
So, what has Schieffer been up to since his stint on "60 Minutes"?
Bob Schieffer has appeared on a range of TV programs since his 60 Minutes days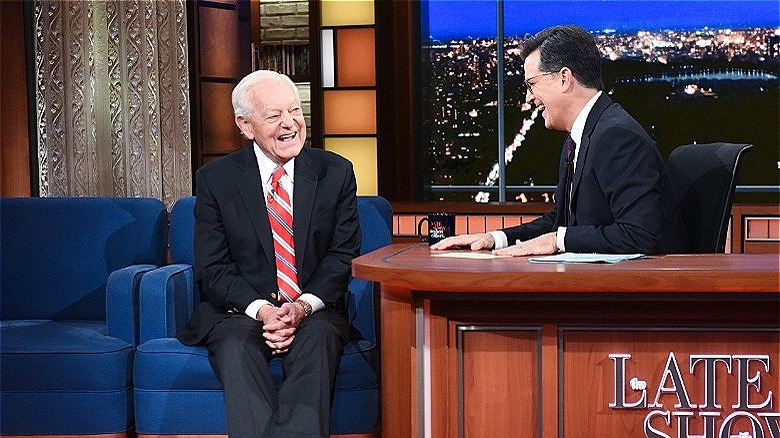 Scott Kowalchyk/CBS
Overlapping with his time on "60 Minutes," Bob Schieffer spent 10 episodes at the anchor desk helming "CBS News with Bob Schieffer." Following his final "60 Minutes" episode in 2012, he served as Chief Washington Correspondent for the "CBS Evening News with Scott Pelle," "CBS This Morning," "CBS News Saturday Morning," and several other national CBS daytime and evening news broadcasts. In the years between 1991 and 2021, he also took on hosting duties for CBS's long-running political analysis series "Face the Nation," retiring in 2015.
Schieffer is also familiar to TV audiences as either a host or reporter for a number of other broadcast TV events, from political party conventions to debates and more. In this respect, he could be seen reporting for series like "CBS Cares," hosting the special "CBS News: 50 Years Later, Civil Rights," or appearing as a guest on programs from "The Daily Show" and "Inside Edition" to "The Late Show with Stephen Colbert."
And just in case you thought reporting the news was the only thing this "60 Minutes" veteran could do, Schieffer played himself on "Madam Secretary," and appeared with his CBS news colleague Morley Safer and "Star Wars" and "1923" star Harrison Ford in the 2010 feature film "Morning Glory."