Whatever Happened To Oona Chaplin After Game Of Thrones?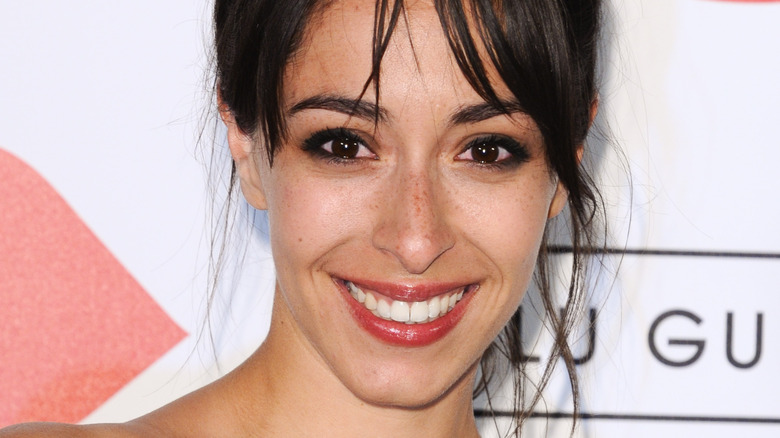 Featureflash Photo Agency/Shutterstock
Despite only appearing in eleven episodes between Seasons 2 and 3, Oona Chaplin is unforgettable as Talisa Maegyr. She's covered in blood, working as a healer on the battlefield. When we first see her, she tries to convince a young soldier that his foot is rotting and needs to be amputated, or he'll die. Despite showing disdain and frustration towards Robb Stark (Richard Madden) while he helps hold down the young soldier so she can do her work, Robb instantly becomes enamored with her and soon marries her.
Unfortunately, Robb has already promised Lord Walder Frey (David Bradley) he'd marry one of his daughters in an alliance with the House Frey. By marrying Talisa, he not only loses a considerable amount of soldiers but angers Lord Frey. After Robb makes concessions and apologizes, his uncle Edmure Tully (Tobias Menzies) agrees to marry Roslin Frey (Alexandra Dowling) in an attempt to smooth things over, resulting in the infamous scene from Season 3's episode "The Rains of Castamere." Oona Chaplin had a hard time filming the Red Wedding, telling Entertainment Weekly, "I was actually crying while I was dead. The director had to come over: 'Oona, you need to stop crying; dead people don't cry. You're dead; just be dead.'"
Since her appearance on "Game of Thrones," Chaplin has had a very productive decade and continues proving what an in-demand actress she is.
She began taking starring roles in films and television series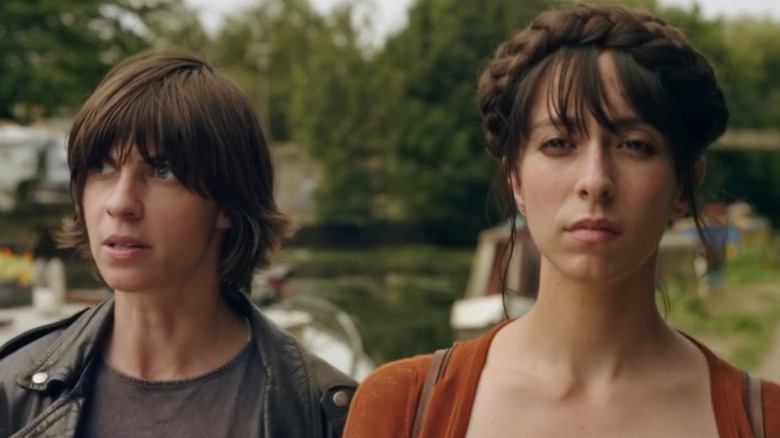 Avalon Distribution
Oona Chaplin has been busy since her days as Talisa on "Game of Thrones," with her debut starring as Mia in the modern dating drama series "Dates" occurring just a week after her last appearance on the HBO show. Mia was Talisa's opposite, a condescending and jaded woman who watches her "date" from the bar after she changes her mind about meeting him. After minor roles in "What If" and "Aloft," co-starring Jennifer Connelly and Cillian Murphy, she got her first starring role as Marta in the 2014 horror film "Purgatorio."
Chaplin's next role was starring as Kitty Trevelyan in the BBC series "The Crimson Field." Playing a nurse who ends up helping the soldiers on the front lines during World War I, the show was canceled after one season due to falling ratings (via Independent). Chaplin then played Greta in one of "Black Mirror's" most disturbing episodes, "White Christmas." Greta learns she's a copy of who she thinks she is and is forced to become a servant to her real self.
Oona was busy between 2015 and 2016, with parts in "The Longest Ride," "Dancing for My Havana," and the sci-fi film "Realive." In 2017 Chaplin co-starred in "Anchor and Hope" with another "Game of Thrones" alumni, Natalia Tena, along with her mother, Geraldine Chaplin. Chaplin plays Eva, who's in a relationship with Kat (Tena) and enlists Kat's friend Roger (David Verdaguer) to help them have a child. The film received mainly positive reviews, with Rotten Tomatoes giving it a 76% rating.
Chaplin co-starred with Tom Hardy and began preparing for Avatar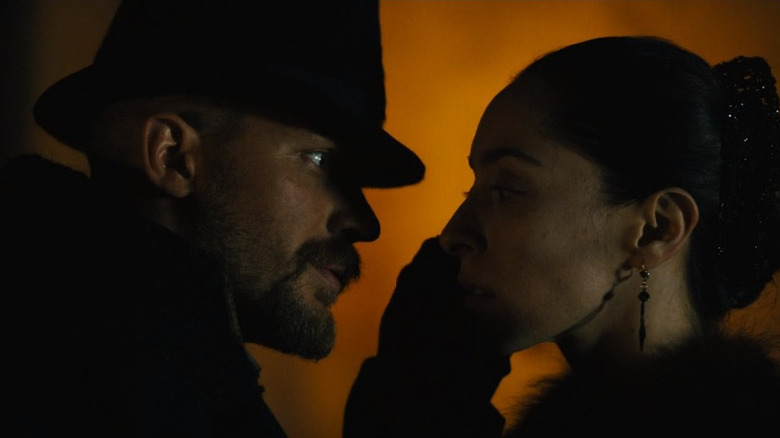 BBC
Oona Chaplin finished 2017 with a role as Zilpha Geary in "Taboo," BBC's gritty drama starring Tom Hardy. Set in the early 1800s, Hardy plays James Keziah Delaney, and Chaplin is his half-sister, although it's clear there's more to their relationship than sibling love. Their father has died, and Delaney soon finds himself caught between Britain and America as the two countries' war is coming to an end. Zilpha appears torn between her past and present, and it doesn't shock anyone except Delaney when she dies by suicide.  
From 2018 through 2022, Chaplin focused on television, with roles in the TV film "My Dinner with Hervé," and the mini-series "The Comey Rule" and "Made for Love." In 2022 she starred in the horror film "Lullaby" and in the Netflix limited series "Treason," co-starring Charlie Cox. She plays Maddy, the wife to Cox's Adam Lawrence, an M16 agent who's moved up to chief after the poisoning of the M16 director by a Russian spy who also happens to be Adam's ex-lover.
Chaplin's next job will be in the following three "Avatar" films playing Varang, the leader of the Ash People, a more antagonistic and hostile group of Na'vi (via Variety). While some actors loathe green screen, Chaplin loved it. "I've always wanted to physically inhabit a character in much bigger ways than the screen can often afford me," she told the Independent. "And so it felt really good to finally unleash my inner beast – to jump and fly and fight!" 
If you or anyone you know is having suicidal thoughts, please call the National Suicide Prevention Lifeline​ by dialing 988 or by calling 1-800-273-TALK (8255)​.