Why Game Of Thrones' Oona Chaplin Had Such A Hard Time Filming The Red Wedding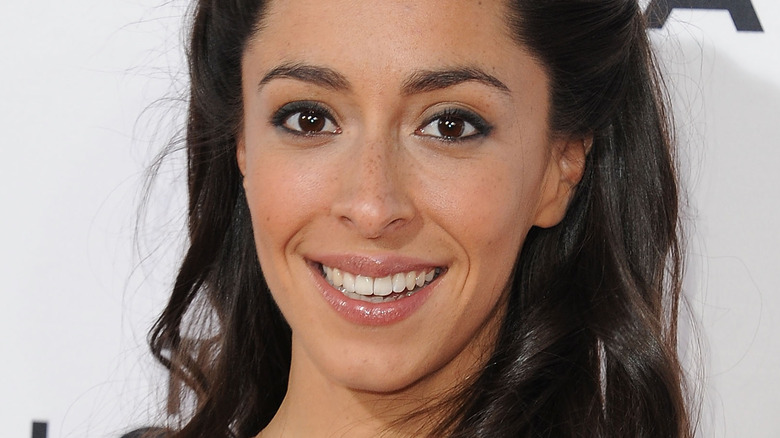 Angela Weiss/Getty Images
"Game of Thrones" was full of surprising moments — from Ned Stark (Sean Bean) not making it to Season 2 to Jon Snow's (Kit Harington) short-lived death to Cersei (Lena Headey) blowing up the Great Sept of Baelor. But when it comes to the most shocking moment of the show, it's hard to beat the Red Wedding.
In an arrangement made with Walder Frey (David Bradley), Robb Stark (Richard Madden) agreed to marry one of Frey's daughters — only to break the agreement after he fell in love with and decides to marry Talisa Maegyr (Oona Chaplin). When Stark ally Edmure Tully (Tobias Menzies) agrees to marry one of Frey's daughters instead, Robb, Talisa, and Catelyn Stark (Michelle Fairley) attend the wedding, falsely assured by Frey that no harm will be done.
Of course, the characters of "Game of Thrones" are never truly safe. After Frey gives a signal to his men, the massacre begins — starting with the pregnant Talisa getting stabbed multiple times in the stomach. The musicians reveal themselves to be assassins who quickly overtake and kill the Starks. 
It's safe to say that viewers had a hard time watching the scene. But as it turns out, the actors also had a hard time filming it — Talisa-portrayer Oona Chaplin, especially.
Chaplin couldn't stop crying while filming the scene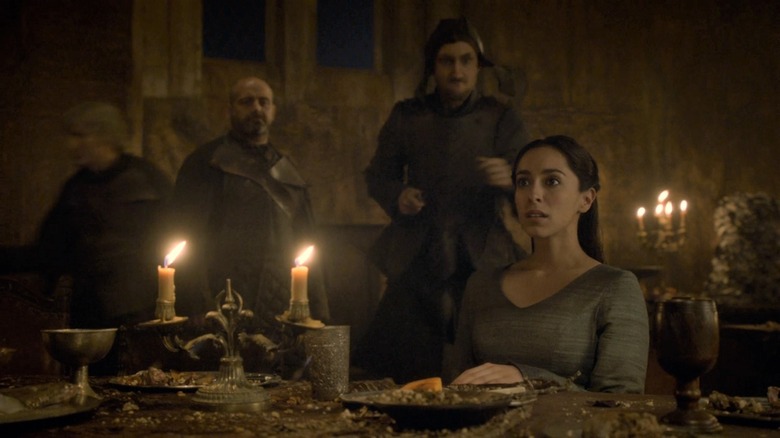 HBO
In 2019, Entertainment Weekly published an oral history of the Red Wedding, for which they spoke with the cast, "Game of Thrones" book series author George R.R. Martin, director David Nutter, and showrunners David Benioff and David Weiss. The conversation turned to the emotional aspect of the actors having to film such a horrendous sequence — naturally, crying was involved. And, in Oona Chaplin's case, the emotion was even getting in the way of the scene. 
The actor revealed, "I was actually crying while I was dead. The director had to come over: 'Oona, you need to stop crying, dead people don't cry. You're dead, just be dead.'"
Chaplin was far from the only person on set who started crying while watching the action unfold. Nutter added that when he noticed members of the crew crying, he was certain that those emotions would translate on screen for viewers to witness.
Further, Benioff revealed that he caught the script supervisor crying after they shot the moment that Robb dies. He concluded, "It's a bittersweet thing. You're making all these people sad. But on the other hand, that's kind of the idea. If we shot The Red Wedding and nobody got emotional, it would be a failure."