Grey's Anatomy's Kevin McKidd Recalls The 'Gamble' He Took With His Audition For The Series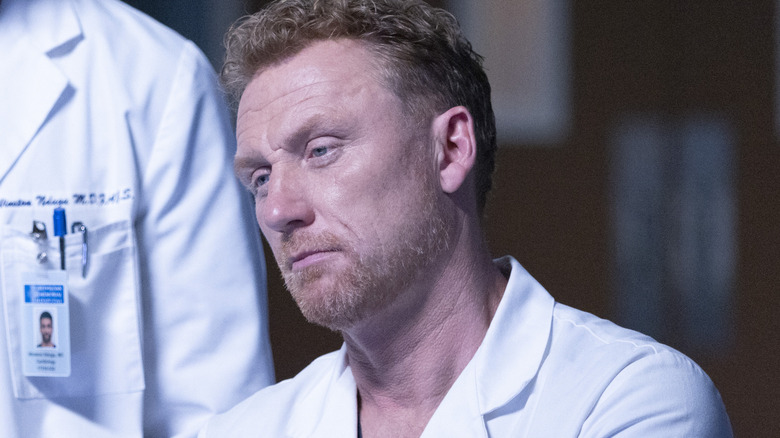 Liliane Lathan/ABC
The ABC hospital series "Grey's Anatomy" has, despite its name, operated with an ensemble cast over the course of its run, with Ellen Pompeo being joined by cast members such as Katherine Heigl, Sandra Oh, and Patrick Dempsey in the show's early run. Among the show's newest cast members are Harry Shum Jr., Adelaide Kane, and Midori Francis.
One of the veterans of the show is Kevin McKidd. Playing Dr. Owen Hunt, McKidd joined the show in the fifth season premiere, soon beginning a relationship with Dr. Cristina Yang (Sandra Oh) before PTSD from his time in the army causes their breakup. Dr. Hunt ultimately becomes the head of surgery, as well as the head of trauma at different times during his tenure at Grey Sloan Memorial Hospital. Having become a father to two children with his wife, the current head of trauma Dr. Teddy Altman (Kim Raver), Dr. Hunt is still a key character on the series in Season 19, with McKidd having been on the show for over 300 episodes.
McKidd's road to being cast, however, was not without its hiccups, as McKidd has said that he took a "gamble" during the audition process for "Grey's Anatomy."
McKidd re-scheduled his initial audition to attend his son's birthday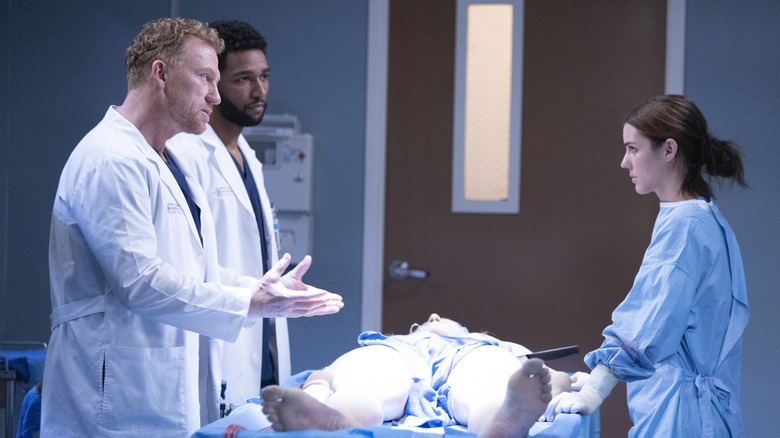 Liliane Lathan/ABC
In an interview on The Queen Latifah Show, Kevin McKidd spoke about how he had to initially re-schedule his audition. McKidd said that he had been shooting a film in Eastern Europe at the time, and was planning to fly back to attend his son's birthday, as he was turning eight. The actor's arrival was meant to be a surprise for his son.
McKidd, however, got a call from his agent that Shonda Rhimes was interested in meeting with him, but only had an opening on the day his son was to be celebrating his birthday. McKidd weighed his options and told his agent that meeting Rhimes on that day would be impossible due to the aforementioned family commitments. He then asked for the meeting to be rescheduled. McKidd admitted to Latifah that this was a tricky proposition on his part, and his agent agreed, pointing out that Rhimes may simply pass on him instead of rescheduling. But the agent passed on the message anyway, and Rhimes was receptive to seeing McKidd on another date.
Queen Latifah responded by thanking Rhimes for giving McKidd another chance.