Grey's Anatomy's Patrick Dempsey Was Convinced Shonda Rhimes Hated Him When They First Met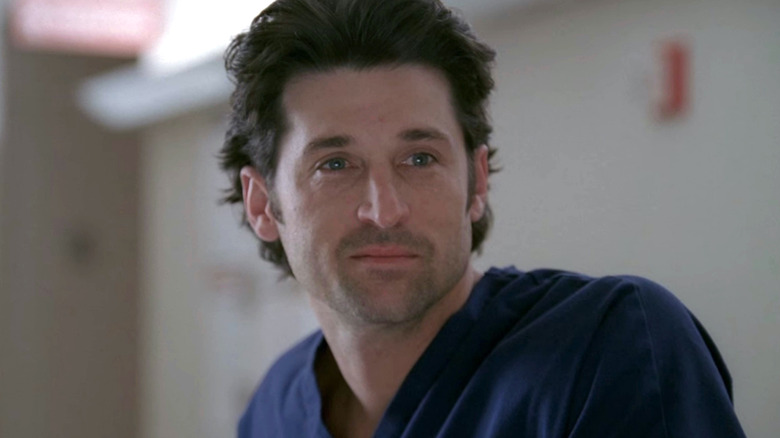 ABC
When it originally premiered on ABC in 2005, "Grey's Anatomy" boasted a uniquely charismatic and diverse cast of characters. Its stacked on-screen ensemble was, in fact, one of the biggest reasons why "Grey's Anatomy" managed to stand out as much as it did from the rest of the medical dramas that were not only also on the air at the time, but had already hooked viewers in prior years. While the Shonda Rhimes-created series' cast has changed quite a bit over the years, too, it has always lived and died on the strength of its ensemble.
That said, very few characters have been as instrumental to "Grey's Anatomy" or more impactful than Dr. Derek Shepherd (Patrick Dempsey). Not only was Derek a part of the ABC series from the moment it premiered, but he was introduced as the primary love interest of the show's eponymous protagonist, Dr. Meredith Grey (Ellen Pompeo). While Meredith has had a few different love interests since then, Derek remains her most iconic romantic partner in the eyes of many "Grey's Anatomy" fans.
Given how important he's been to the show's legacy, it's undeniably surprising to learn that Patrick Dempsey believed that Shonda Rhimes didn't actually like him at first.
Patrick Dempsey was initially intimidated by Shonda Rhimes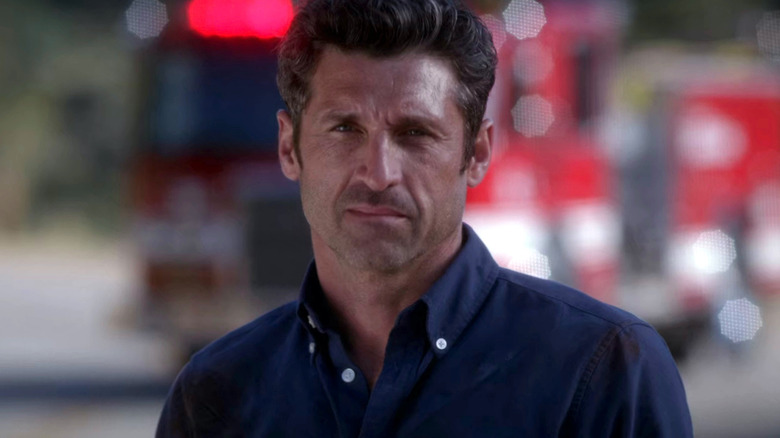 ABC
During a Paley Center panel dedicated to discussing "Grey's Anatomy," Patrick Dempsey revealed that he initially believed his first meeting with the show's creator, Shonda Rhimes, hadn't gone well. According to Dempsey, Rhimes said so little to him throughout the meeting that he not only left it believing he hadn't landed a role on "Grey's Anatomy," but also feeling a little intimidated by its creator.
"I called my agent and [said], 'It's not going to work at all. Shonda Rhimes hates me. No, [I] didn't do well in the room at all,'" Dempsey recalled. Of course, as some "Grey's Anatomy" fans may already have been able to guess, Dempsey's first impression of Rhimes was totally inaccurate. Her silence throughout their first meeting, it turned out, wasn't because she was unhappy with his presence or talent, but because she was already busy thinking about what kind of dialogue she wanted to write for him.
"I was trying to figure out what dialogue I could write for him to say. Honestly, the entire time that he was in the room, [from when] he walked in the room, I was like, 'Oh my God, he's so dreamy!'" Rhimes revealed. The "Grey's Anatomy" creator added, "We met some [other] actors, but none of them were dreamy."
Dempsey went on to have a recurring role as Derek Shepherd throughout the first 11 seasons of "Grey's Anatomy." He made his shocking exit from the series, however, near the end of its 11th season.
Why Patrick Dempsey left Grey's Anatomy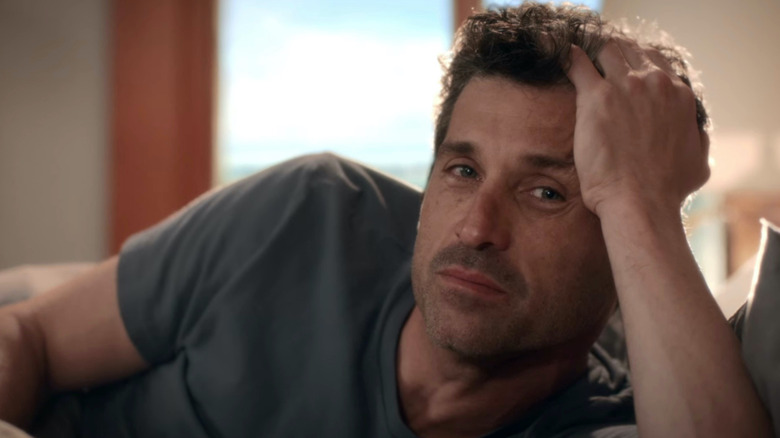 ABC
In Episode 21 of "Grey's Anatomy" Season 11, titled "How to Save a Life," Patrick Dempsey's Derek Shepherd is shockingly hit by a semi-truck and declared brain-dead just a few hours later. The episode, in other words, features one of the biggest deaths in "Grey's Anatomy" history, and it also marks the last time that Dempsey appears on the ABC medical drama as a series regular.
Longtime fans of the show were understandably upset and shocked by Derek's death. Many have, consequently, since wondered why Dempsey even left "Grey's Anatomy" in the first place. Well, according to excerpts (via Vanity Fair) from Lynette Rice's 2021 book, "How to Save a Life: The Inside Story of 'Grey's Anatomy,'" Dempsey's exit was the result of rising behind-the-scenes tensions between not only him and Shonda Rhimes but also his co-star, Ellen Pompeo.
Several sources connected to the ABC show note in the book how unhappy Dempsey had become with the series' production schedule after 11 seasons, which apparently led to his relationships with Pompeo and Rhimes deteriorating over time. The book reports that things got so bad behind the scenes that Rhimes eventually went to ABC and told them she'd be leaving the show if Dempsey didn't.
Fortunately, it seems like any of the lingering tension between Dempsey, Rhimes, and Pompeo has since evaporated. Dempsey, notably, made a brief return to "Grey's Anatomy" in 2020 when his character, Derek, reunited with Pompeo's Meredith in a series of surreal visions. Taking that into account, it seems safe to say that Derek Shepherd's death hasn't had as much of a lasting effect on those who work on "Grey's Anatomy" as it did on those who watch it at home.