Vikings: Valhalla Fans Feel The Series Has Gone Downhill In Season 2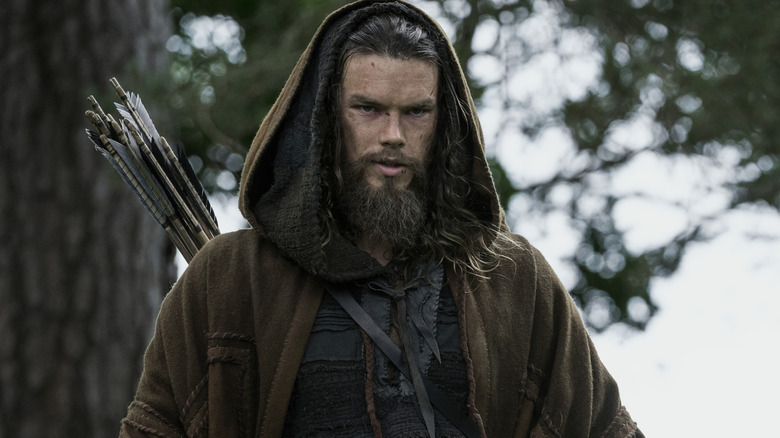 Bernard Walsh/Netflix
"Vikings: Valhalla" shows that there are still a few liters of gas in the old medieval epic tank. The follow-up to History's "Vikings," Netflix's sequel series, follows the beginning of the end for the proud Norse warriors. Still, there is plenty of action and bloodshed for fans and historians alike to soak up before the ominous Norse apocalypse arrives.
The series focuses heavily on the rising tension between the Saxons and the Vikings in England around the turn of the first millennium. Meanwhile, the Vikings also fight amongst themselves over issues of leadership and religion. All of these ingredients are slowly simmering in the pot for the end of an era.
However, it looks like the shine might be coming off a bit for the Norsemen, as some fans are ready to throw in the towel themselves following their disappointing and yawn-inducing experience with the underwhelming second season of "Vikings: Valhalla."
Many fans were disappointed with the second season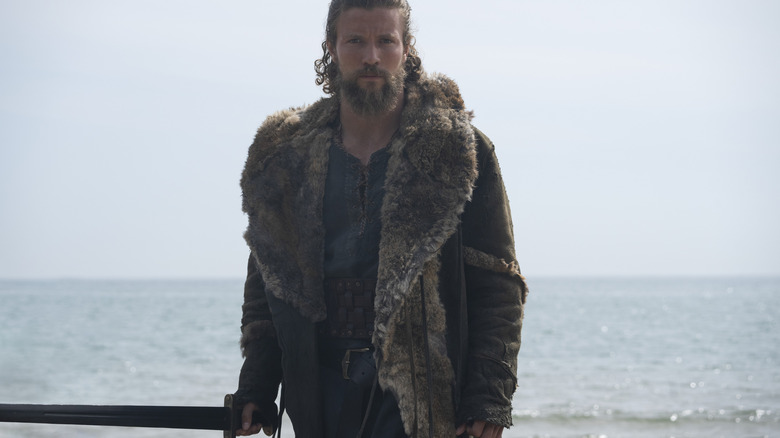 Bernard Walsh/Netflix
On the r/vikingstv subreddit, fans were pretty critical of the second season in a thread about "Vikings: Valhalla," suggesting that Season 2 was uneven and went off of a cliff around the midway point. "It took the whole season for pretty much anything significant to happen, which was Olaf's death and the emperor to show up out of nowhere, which just shows the glaring pacing issues this season," wrote u/jonsnowKITN in the top comment. Another fan claimed there were too many pivotal scenes that were underwritten.
Meanwhile, u/Awful-Male took aim at Netflix for their problems with the show. "Another victim of Netflix budget cuts. Just a whole bunch of cheap sets with really boring and generic drama plots," the user said. "Hardly any fighting. The Freytes plot is so predictable and utterly pointless. The Erickson/Hadrad Novgorod to Constantinople plot was just as pointless and boring," they concluded.
The user also pointed out how Netflix is flubbing "The Witcher" as well, a sentiment that is being echoed by certain facets of the fan base. Meanwhile, on Twitter, fans were also harsh on Season 2 of "Vikings: Valhalla." "Rushed and poorly executed plot points lead to an underwhelming finale that did not know what it wanted to do," opined @Nerd_by_nature. 
Over on Rotten Tomatoes, the series boasts a perfect score with several critics. However, hundreds of fans came to a different consensus, giving the show an audience modest rating of 64%.